News & Racing
Glasgow bound Ryan Bailie on home soil this weekend in Cape Town, South Africa
Ryan Bailie would love nothing more than to celebrate his selection on the Australian Commonwealth Games team with a solid performance in his home coming ITU World Triathlon Series event in Cape Town this weekend. Bailie is one of six athletes named on the Australian team for Glasgow – five of who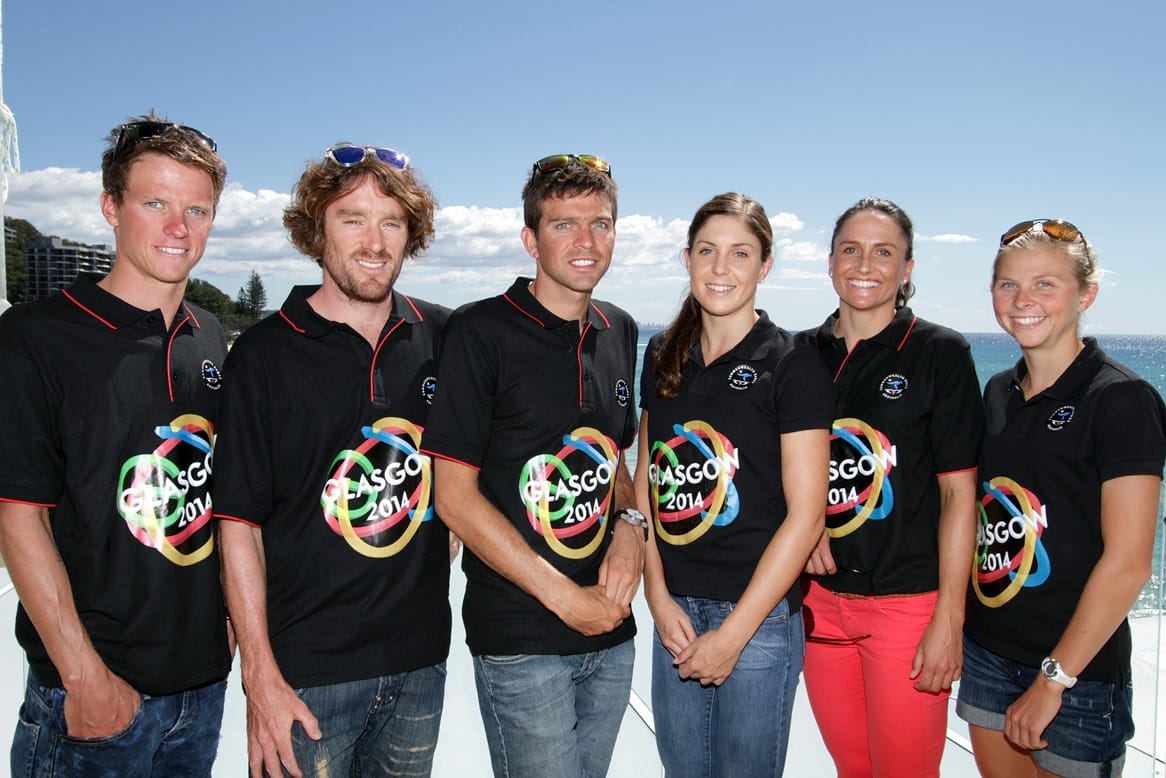 Ryan Bailie would love nothing more than to celebrate his selection on the Australian Commonwealth Games team with a solid performance in his home coming ITU World Triathlon Series event in Cape Town this weekend.
Bailie is one of six athletes named on the Australian team for Glasgow "five of whom will line up when Cape Town makes its WTS debut "with the women Emma Moffatt, Ashleigh Gentle and Emma Jackson lining up on Saturday and the men Bailie and Aaron Royle on Sunday.
The sixth Glasgow representative, Dan Wilson, will by-pass Cape Town which will also see 2013 ITU Under 23 bronze medallist Declan Wilson take his place in the 62-strong men's field and ITU Under 23 World Champion Charlotte McShane take her place in the 51-strong women's field.
But for Johannesburg-born Bailie, who immigrated to Western Australia with his family when he was six, it is the first time he has been back to his home country.
"This will be the first time I've been back to South Africa since I immigrated at the age of six and I am excited to get back there," said Bailie.
"And I'm also hoping for consistency across the whole series. Last year, my first year on the WTS was a bit up and down. I just want to be more consistent at that pointy end of the field."
Bailie certainly had a great start to his season, gaining his first ever top ten finish "charging on to finish fifth as his Australian team mates, training partner Aaron Royle and Dan Wilson staged a thrilling all-Australian finish for bronze.
In the end it was Royle who joined ITU World Champion Javier Gomez (ESP) and 2012 World Champion Jonathan Brownlee on the podium with Wilson fourth and Bailie fifth.
But apart of his move to Australia it was his move to Wollongong at the age of 18 "with pretty much the clothes on my back, my bike and a few dollars in my bank account" that has changed his career.
After realising he wasn't going to be big enough to play AFL football, Bailie embarked on a career in triathlon, tuning professional at the age of 17.
But a move to coach Jamie Turner and the now popular 'Wollongong Wizards' group, was the turning point and it's been nothing but five years of hard work and ups and downs.
"The big break through came last year," reflected Bailie, "in my swim and being able to match it with the Brownlees at the ITU WTS grand final when everyone brought their A game.
"I've been working on my swim for a good five years with Jamie and its been nothing but hard work.
"There's been no secrets to it; it's just been endless hours in the pool but as soon as we unlocked that it's just opened up the rest of my race I guess.
"I am no longer playing catch up on the bike, I can start working on the other two legs with the belief that the swim is there and knowing that I can swim with the superfish of the ITU."
And for Bailie to share the excitement of his Glasgow selection with training partner Royle is exciting.
"We have been through a bit together on and off the track and it's awesome to share this experience with Aaron," said Bailie.
And the Australians know that bringing their A game will be right on this Sunday with Auckland front runners Jonathan Brownlee and Gomez in a red hot field that will see South African guns Richard Murray and Henri Schoeman lining up for what will be a vocal hometown reception.
Along with Jonathan Brownlee and Gomez the other speedsters on the circuit include Murray and Mooloolaba World Cup winner Mario Mola (ESP).
"Gomez is a big threat after winning in Auckland and if Mola is up there when the run starts, I think he could also be a challenge," said Jonathan Brownlee who finished second behind Gomez in Auckland.
Meanwhile the ITU announced earlier today the withdrawal of Olympic champion Alistair Brownlee, due to a lack of fitness.
"I'm disappointed and frustrated to be missing Cape Town this weekend. I was hoping to start my 2014 ITU season there. I'm not quite ready and I don't want to race unless I can do my best," said Brownlee.
The women's race will again feature a "mini Commonwealth Games field" with British pair, Auckland winner Jodie Stimpson and comeback girl Helen Jenkins, third in Auckland, joined by Germany's Anne Haug and US star Gwen Jorgensen.
Australian foursome Moffatt, Jackson, Gentle and McShane are sure to put the pressure on from the outset.
Moffatt has been Australia's most consistently performed athlete of the season, finishing seventh in Auckland, with Jackson 11th and the luckless Gentle 20th.
Gentle picked herself up off the road after a spectacular crash in Auckland and will be looking to make amends when she takes on the best girls in the world on Saturday.
Cape Town is fast becoming one of the world's favourite destinations for big events.
In 2012 South Africa was named the World's leading Sports Tourism destination at the World Travel Awards in Dohar, Qatar.
Cape Town is a sports lover's paradise with an exquisite natural terrain and a strong industry making it the go-to place for top annual events.
THE COURSE:
Action will start in front of the Table Bay Hotel and finish at The Lookout.
The Elite swim over 1500m will have a dry start at Quay 6 in front of the Table Bay Hotel.
Athletes will swim two laps of 750m each. The course will be confined to the Victoria basin, providing spectators the chance to view the action for the entire duration of the swim.
The first transition area is located at Quay 6, in front of the Table Bay Hotel.
The cycling leg over 40km will leave T1 in front of the Table Bay Hotel.
Upon exiting T2 at The Lookout, the 10km run course will lead athletes onto Beach Road where the first Water Station will be located within 100 meters. Circling Cape Town Stadium, the course will turn left at Fritz Sonnenberg Road.
The second Water Station will be located at the turn into Fritz Sonnenberg, 600 meters from the first. Athletes will turn left once more into Granger Bay Boulevard.
The third Water Station will be placed at this turn. The distance between the second and third Water Stations will be 900 meters.
To complete a lap, athletes will turn left from Granger Bay Boulevard onto The Lookout and pass through the grandstands again. After four laps of 2.5 kilometers each, athletes will reach the Finish Line at The Lookout.