How Haley Chura overcame her fear of the outdoors
Haley Chura just won Ironman 70.3 Buenos Aires and she can't stop smiling; not just because she won, but because she was able to run pain free for the first time in 18 months. Trizone caught up with Chura to discuss managing work and triathlon, plus the road to recovery. "I was completely terrified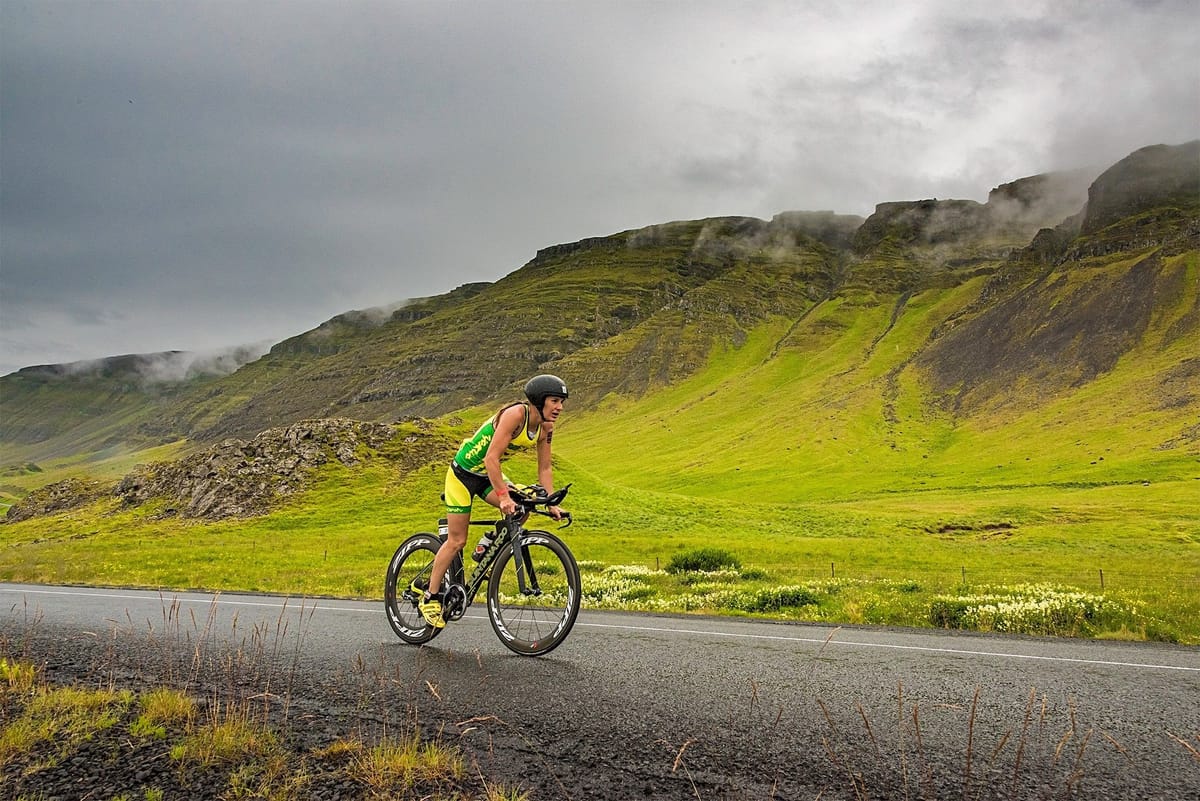 Haley Chura just won Ironman 70.3 Buenos Aires and she can't stop smiling; not just because she won, but because she was able to run pain free for the first time in 18 months. Trizone caught up with Chura to discuss managing work and triathlon, plus the road to recovery.
"I was completely terrified to go outside," Chura told Trizone, "It wasn't about racing again, it was about getting myself to go outside again. I was so afraid," Chura told Trizone.
After being hit by a car while out cycling just three weeks before Kona, Haley was transformed by the accident. However, Haley Chura is an athlete with much more to say than her rehabilitation story, and it starts with her competitive bet with an over-confident boss.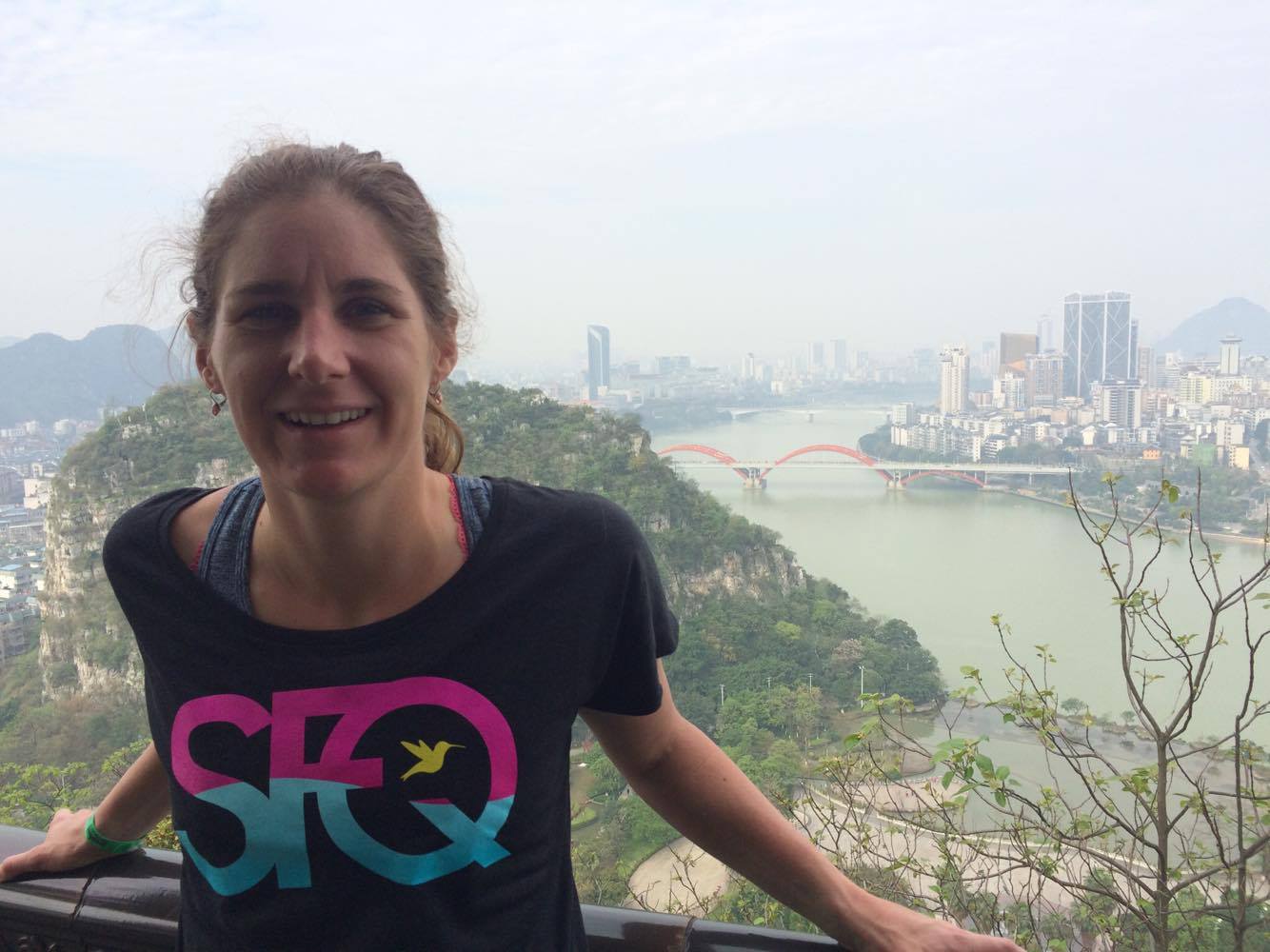 Accounting boss challenges Chura to a marathon
"I worked as an auditor in Atlanta after college. I loved it! I would sit in a tiny closet office at some company and make excel spreadsheets and count other people's money; but I loved it! The people I worked with were so much fun," Chura told Trizone.
After four years at the University of Georgia on a swimming scholarship, Haley's entire office knew of her sporty background, and talk at the water cooler turned into a challenge. "My boss' boss' boss [one of the firm's senior partners] challenged me to a marathon on my second week of work!" Chura laughed. "I was only 21 so I felt like I had to do it or I'd get fired!"
Chura hadn't run in four years; she'd spent all her time in the pool, so a marathon wasn't something she had counted on. "The first day I went for a run, I ran one mile then walked one mile home because I was so tired!" Chura got serious, found a marathon training plan and set to work. "There was a joke that if I didn't run fast enough I'd miss the flight back with my boss!"
As the race progressed, it turned out the joke was on Chura's senior partner though, as she beat him by one minute.
Masters swimming & a local event sparks Chura's love of triathlon
"I was swimming with the Dynamo team in Atlanta, the masters adult team. A lot of triathletes swam there and I got to know them," said Haley Chura. "I got really interested in what they did."
Without realising Chura had developed an interest in triathlon, her boss challenged her to another event; this time a local triathlon. "He knew I had a background in swimming, but he challenged me anyway!" Haley remembers. "So we did the local Ironman in Georgia. I didn't have a coach or any idea what I was doing."
Not surprisingly, Haley was first of all the men and women out of the water by a long shot, but that was where her lead ended. "I saw every single person fly past me on the bike. First the nice bikes, then the not-so-nice bikes and then the beach cruisers went by. I got to the end of the parking lot and started walking, but I did finish."
Once again, Haley Chura had beaten the senior partner who didn't even finish the race, and this time there were witnesses. "A bunch of people from the office came to cheer, and when they saw he didn't finish, he stopped betting me to do events," said Chura.
Being an accountant can be awesome
As Haley started triathlon training with a coach,also she maintained her job at the accounting firm. "After six years working there, the day I knocked on my boss' door and told him I was quitting, he knew before I finished telling him. Every now and then I get an email from them offering me a new office, they're amazing people," Chura told Trizone.
The job not only acted as a support while Haley turned from age grouper to pro, but it continues to act as a source of solace. "It's great to have that safety net," said Chura. "It's a very volatile career being a pro triathlete. Accounting is the opposite; you move up at certain intervals, and you have a steady pay check," said Chura.
"To have my CPA licence and that experience gives me confidence in my work ethic and intelligence. It's good knowing I can translate that into another job."
Haley Chura knows being a professional athlete these days can be likened to having a small business as an athlete maintains a personal brand and relationships with sponsors. "I think some of the skills I've learned being a triathletes will make me a better accountant in future if I ever go back to it," she said.
After quitting her accounting job, Chura found herself at Kona as a pro. She'd placed fourth in the 2015 Latin American Championships in Brazil and was on her way to her most successful Kona yet. "Three weeks before Kona in 2015, I was in the best form of my life. I was out for a bike ride and there was almost no one else around; then a car hit me. I was thrown into a ditch. It was an older couple on their way to church and they just didn't see me at all," Chura told Trizone.
Fractures and fear haunt Chura's recovery
A fractured fibula and large laceration on her left lower leg were only the beginnings of her injury. "The physical injuries were hard as I went from being in the best shape of my life, to not being able to walk to the bathroom. That was really hard, but the toughest thing was I didn't actually realise how hurt I really was."
Traumatic, high speed and completely out of the blue, being hit by a car while out for a bike ride; an activity she had done hundreds of times before, rattled Haley to the core.
"I was completely terrified to go outside. I had watched a car come across the yellow line and hit me. It did something to my brain. It made me think any car could come across the yellow line and hit me, and then every car would."
Fear started dominating Chura's thoughts, influencing both her recovery and her ability to return to triathlon. "I was afraid to be a passenger in a car, and scared to be a pedestrian. When I'd get in a car to drive and turn the ignition, I'd start to vomit. It was an uncontrollable reaction to how terrified I was to drive, but luckily I had lots of support."
Haley worked hard to overcome her fears, and saw a therapist, not a sports psychologist, to move forwards. "It was so helpful to talk to someone," said Chura. "Because she wasn't a sports psychologist, she didn't judge me as an athlete. The day I told her I wasn't afraid to ride outside was really powerful. I really believed it."
Chura now celebrates the little wins
With a powerful mindset and supportive friends, family and coach Matthew Rose; Chura bravely returned to training. "I realised I loved triathlon, and it was worth the risk. Life is full of risks, but you can't always live in fear of something bad happening."
Haley's positive mindset was back, but she was still in pain during training. "I got used to running with pain, but I told myself I'd never get down on myself again. Even if I was struggling I decided I'd never say 'these numbers are too low' or 'you need to push harder.' I congratulate myself for everything from signing up for a race, to waking up on race day," Chura told Trizone.
Winning Buenos Aires 70.3 in 2017
Buenos Aires 70.3 was a huge turning point for Chura, and not only because of her win. "I ran really well and it hurt so good," said Haley. "It hurt because I was pushing hard because of effort and I wasn't inhibited by pain. I never through I'd get to experience that again."
For Chura, winning is great, but it's not the most important thing anymore. "Even if I'd placed 17th in that race and really raced well, I probably would have been just as happy at the end of the race. Lifting that banner and winning the race was awesome, but my favourite part of the trip was laughing with my friend Ruth and her husband about our bad Spanish."
Chura's injury creates perspective on sport
A terrifying injury gives anyone perspective that can't be gained through everyday life, and for athletes, this perspective translates into their sport. "I really appreciate how special it is that I get to travel, and push myself, hoping my training pays off."
Trizone's friend, Australian triathlete Jake Montgomery, was also hit by a car while out cycling last year, and we've followed his journey throughout his recovery, as has Chura. "Jake's story inspires me too. It's such a journey recovering from injury," said Haley.
Haley Chura's plans for 2017
Chura has her sights set on the 70.3 World Championships at Chattanooga, not only because she's in incredible form, but because the event is only two hours from Atlanta where she spent two decades of her life. "There are lots of my friends and family there, and the race is a trial for a new race format. The top 50 men and women will race each other. Giving women more opportunity in the sport is something I'm passionate about. I want the best women to stick with the sport and not quit," Chura told Trizone.
Being in top form at Kona is something Chura doesn't feel like she's accomplished yet and it may also be on the cards for 2017. "I don't feel like I've raced to my potential as a pro at Kona, and it's definitely something I want to do in my career before I head back to the cubicle," said Haley.
Chura's fresh, fierce mindset and passion for self-care and healthy living is sure to see her smash through 2017 as her biggest year yet. Trizone congratulates Haley on her powerful recovery and wishes her the best of luck for 2017.