How Flora Duffy became world champion of everything
Bermuda's Flora Duffy is the current world champion of not one event, but three; ITU, Xterra and ITU Cross, and is back to defend her title in 2017. Trizone caught up with the humble champion to chat strategy, power metres, sponsors and burgers. "I spent one and a half years as a typical colle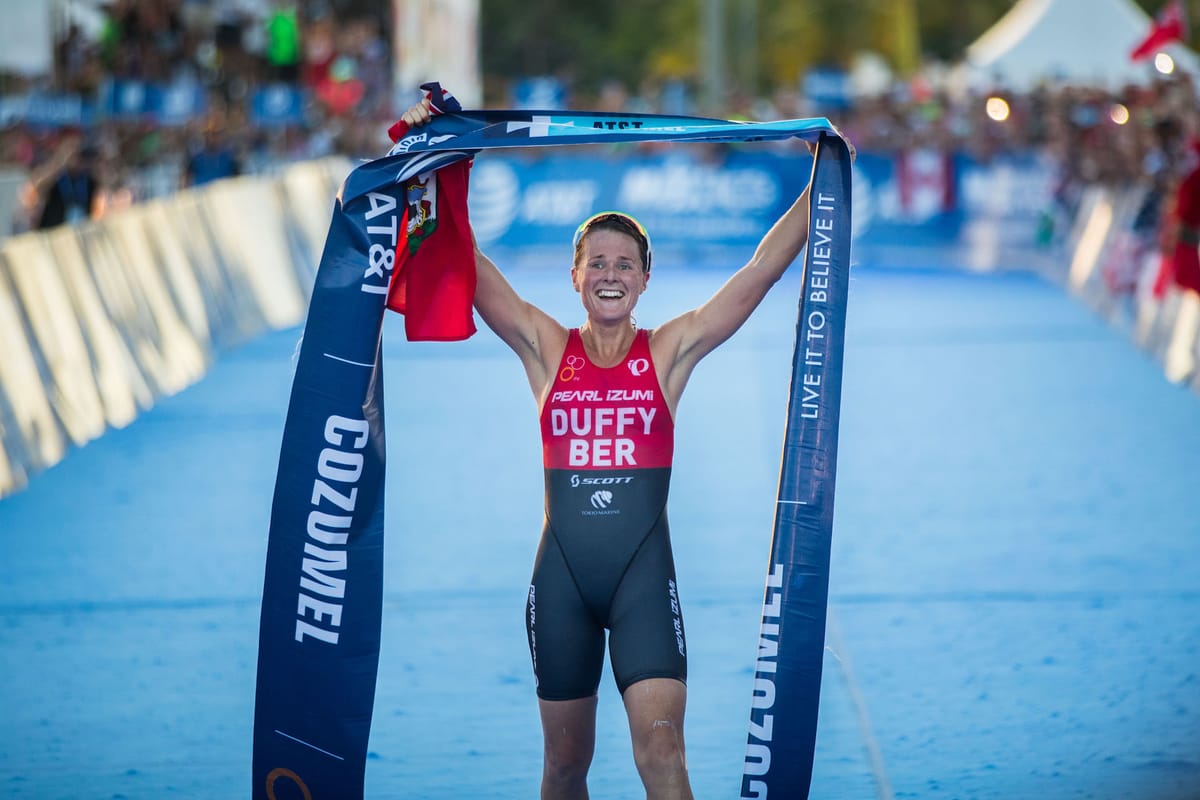 Bermuda's Flora Duffy is the current world champion of not one event, but three; ITU, Xterra and ITU Cross, and is back to defend her title in 2017. Trizone caught up with the humble champion to chat strategy, power metres, sponsors and burgers.
"I spent one and a half years as a typical college kid that liked to party, then I had an epiphany and realised I wanted to get back into triathlon in 2010," Flora Duffy told Trizone. After competing at the Beijing Olympics in "a horrible race within a horrible year" in 2008, Flora moved home to Bermuda. She took a job in a retail shop, and started at the University of Colorado in Boulder before returning to the sport.
"My first race back was the High V in Des Moines. All the big names were there. It went pretty well and propelled me back into racing," said Flora. "Now I'm racing full time, I have no idea how I finished University while I was training, but I did it. Until I finished school, though, I didn't fully realise the time and effort you need to put into training to get the most out of it."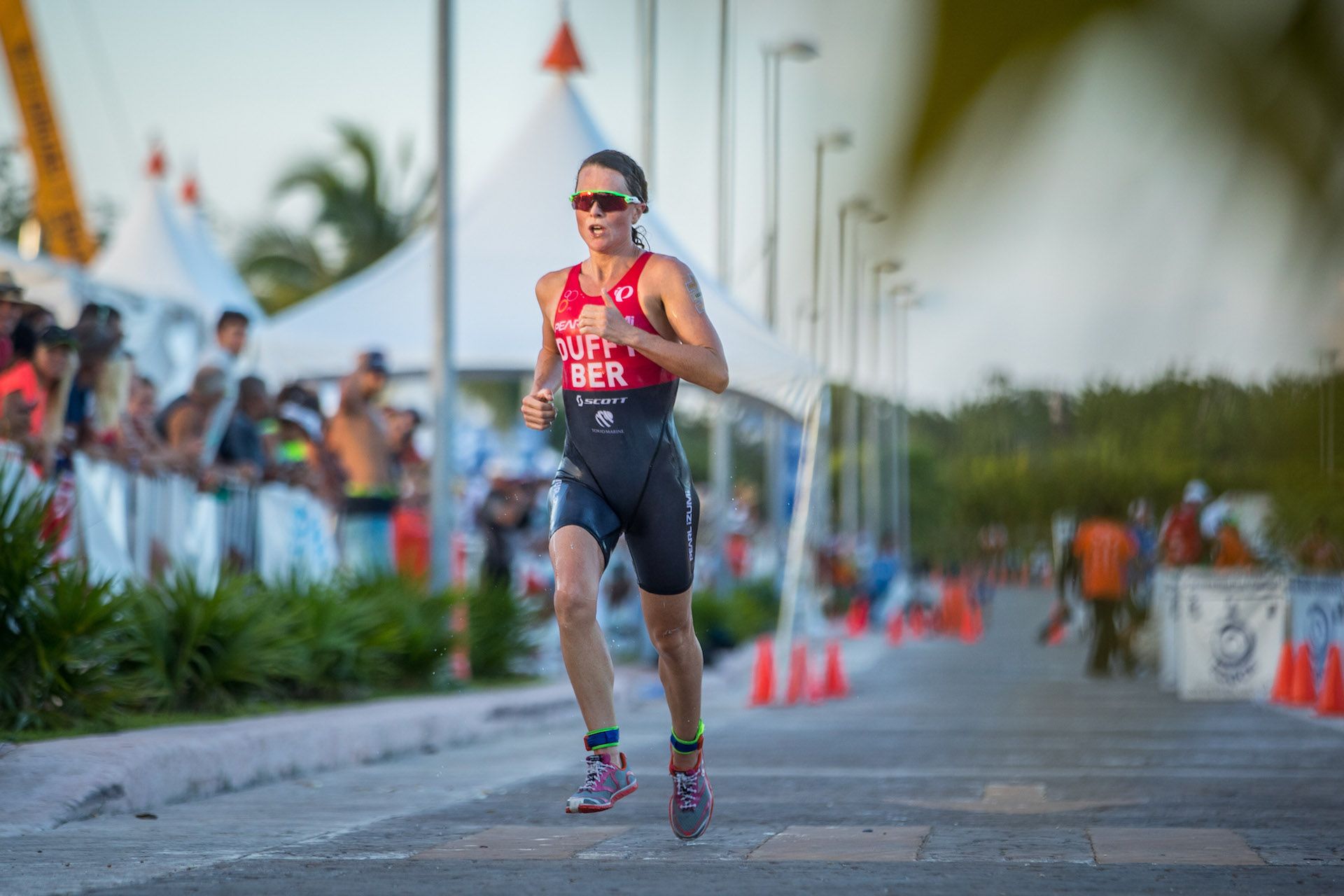 Rio not the greatest day for Duffy
Flora Duffy is the current world champion, and despite her race in Rio not going to plan, she is now a celebrity in Bermuda. "I felt a bit blah in the race," said Flora, "You want to have your greatest day at the Olympics. If I'd had my greatest day and finished eighth I'd be OK, but it wasn't the race I'd visualised having."
Duffy charged into the swim with a strong start, but Nicola Spirig Hug of Switzerland was on fire. "I wasn't expecting Nicola to swim so well," said Duffy. "In the first lap of the bike I saw her next to me and I was like 'hang on a minute, I didn't think this was going to happen!' I knew if I didn't get away in the first lap of the bike, I'd be a target – and I was. When I'd move there were five girls on me. Gwen and Nicola were truly amazing on the day."
Refreshingly humble for a world champion, Flora Duffy somehow remains grounded despite having become a celebrity at home.
Bermuda's newest celebrity
"I went into Rio as a medal contender so everyone in Bermuda watched," Duffy noted. "When I went home in November, the reception I got was incredible. I'm a bit of an introvert, so at first I was like 'oh my gosh!'"
Recognised everywhere in Bermuda from the supermarket to her favourite coffee shop, Duffy's eighth place finish might as well have been first for this little nation. "People came up and said 'you don't realise the effect you've had on the island. It was incredible we could watch someone from Bermuda compete at that level in contention for Bermuda's first medal in 40 years.'" It's likely it's also Flora's affable demeanour and bubbly laugh that has helped propel her to celebrity status in Bermuda, and she feels honoured by her new popularity. "When I'm at the local coffee shop and people come up and say congratulations, it's very cool and pretty special," she said.
Managing power at Stockholm creates a world title contender
Just seven weeks before the Olympics, the Stockholm ITU race became a huge turning point for Duffy. "I realised I could actually be a contender for the whole series, which added a whole element of contention for Rio," she said. It came down to the bike, though, and Flora had learned from overdoing it at Leeds. "Just because you can ride fast, doesn't mean you should, so I got on the bike and watched my power metre and made sure I didn't go over threshold. Every time I'd looked down at Leeds, I'd been over threshold so I told myself not to do that again. If I have big spikes in power, that's what really kills me."
Like all athletes who utilise power metres, Flora knows what kind of numbers to aim for. "You have rough numbers you know you can do well and other numbers that, if you find yourself within those, you know you'll have a tough 10km," she explained.
With a 20 second gap leading into T2, Flora reminded herself that she'd lost some speed throughout the bike, but it was part of a deliberate plan to enable her to run well. "I had a great run. The whole experience game me confidence and I had the fastest run time. It truly gave me confidence for the rest of the year," she said.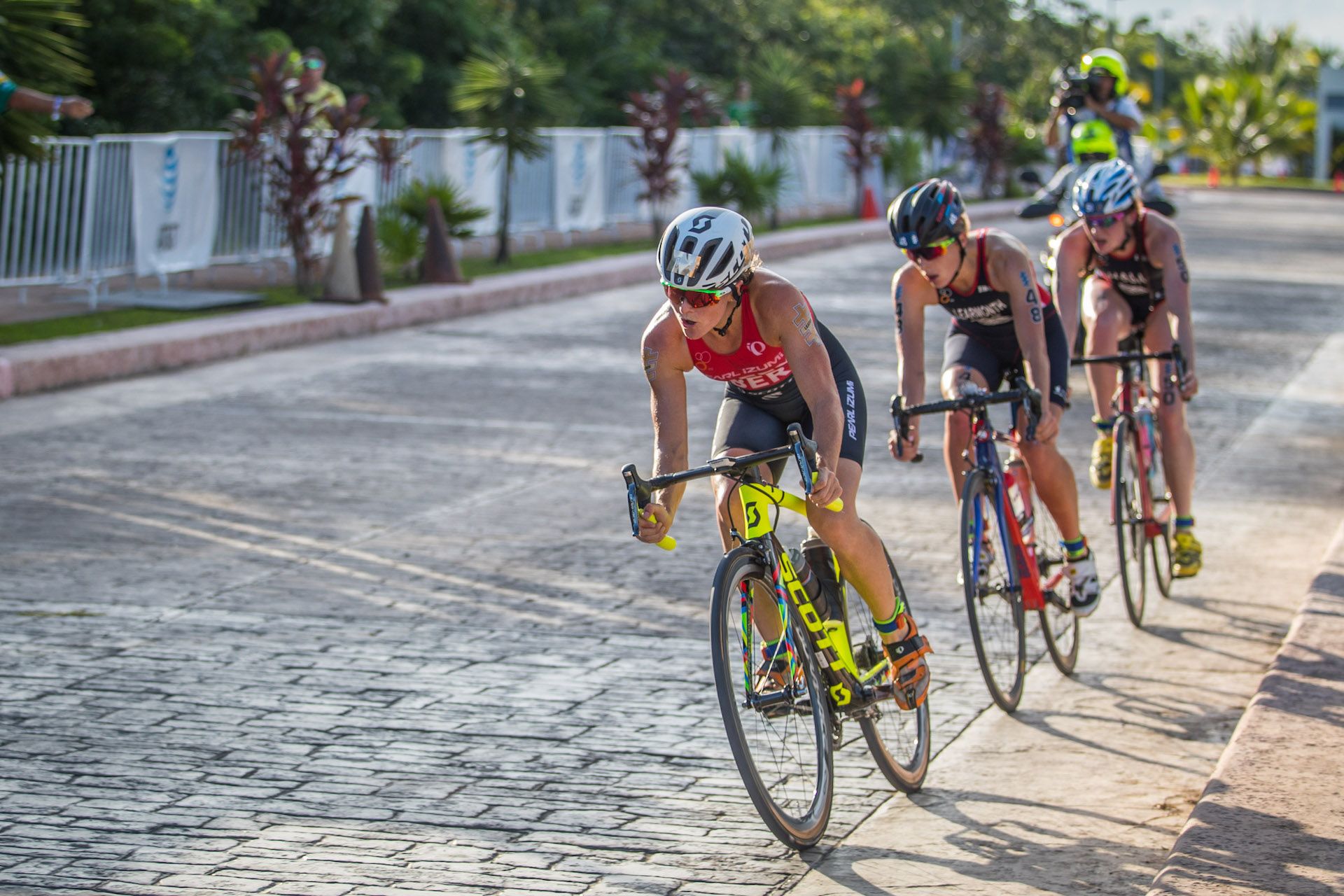 Flora's shock at her success
Despite being a top contender in the lead-up to Stockholm, Duffy was surprised at her success. "You can be winning the series, but you never really think you're one of the top girls," she said. "I guess because I'd never actually won a WTS race, but then I did. I was like 'woah! I actually won!'"
Chatting about he win, the champion added: "If Stockholm was the turning point for me, Cozumel was the confirmation."
Flora destroys the field in Cozumel
Flora entered the race leading the entire ITU field, but was only 100 points ahead of Gwen Jorgensen. "People in Boulder told me I could come second and be really proud, but I wasn't racing to come second! I wanted to win!" said Duffy.
As race day approached, Flora was feeling good. "I got into my rhythm, set into race mode and had a great swim. I got on the two English girls' feet [Lucy Hall and Jessica Learmonth]," she said. "They were hammering the swim. As we headed into the bike, I could see the person leading the chase group was Gwen. When I saw her, I knew that was the moment I had to go."
After having a number of women from the Great Britain team 'screw her over' in Leeds, Duffy asked the girls if they'd work with her. They did, creating a one minute lead ahead of the chase pack.
"I knew I had to get to the 5km mark and re-assess. When I got there, Gwen still hadn't caught me, and I thought 'what's going on!' I reminded myself to keep my head. The crowd was shouting 'C'mon Flora you can do this!'"
Duffy had created such an impressive lead, she even had time to grab the Bermuda flag and dish out a few 'high fives' with spectators as she strode down the chute. "To have that moment in the chute, that just doesn't usually happen in ITU," she said. "It was a monumental day in my career, and it was really special for Bermuda."
With her main competition, Jorgensen, hailing form the US, Duffy is even more nationalistic. "Whenever I see Bermuda's little flag alongside the flag of a huge country like the US, I think 'we're here, holding our own!'" said Duffy, seeming to forget that she herself is the one who is actually creating the success.
Big plans for 2017
Duffy attributed her mind-blowing three world titles – being the only person to have won all three Xterra, ITU and ITU Cross races – to her approach. "I got on the podium in 2016 with a very particular style of racing," she said.  "I'd attack the swim and bike, then run pretty well off the bike." After reaching the ultimate goal of becoming world champion in every discipline, Flora is keen to keep improving by expanding her skill set. "I want to know that if I come off the bike with five girls, that I can out-run them. Maybe not Gwen," she added laughing. "I don't want to just have one trick up my sleeve. I need to adapt and learn different tactics.
To show off her new skills, Duffy will race a mix of Xterra and ITU. At the end of February, she will compete in Xterra, South Africa, and will then head to WTS Abu Dhabi in March. "From March to September, my season will be road-based with ITU. I'm excited to do Alcatraz [Escape from Alcatraz]. It's always been a bucket list race for me, so I'm really looking forward to that," she said.
"Holly Lawrence and I share the same manager and when he suggested the two of us as reigning ITU and 70.3 World Champions go head-to-head, it added to the buzz of doing such an iconic race," said Duffy. "I will also be racing Beijing International the week prior to Rotterdam which will be a new and exciting experience for me. Near the end of the year, following the ITU Grand Final in Rotterdam, I'll transition and prepare for Xterra in Maui."
When asked if she expects to win the event for the fourth year in a row, Duffy laughs and says "maybe, we'll have to wait and see!"
In The Money
With all the successes and exposure of 2016 Duffy is certain to be a big attraction for sponsors, and like any professional athlete the opportunities will need to be taken. "Yes, we're professional athletes and we need to pay the bills so I'll never say no to getting more money of course!" she said. "But one priority my management at BPM Sport and I talk about is the importance of a good fit and a true belief in the sponsors I work with."
With her existing sponsorships finishing up at the end of the year, the opportunities will no doubt be plentiful and when you have finished such a successful year it is worth looking around. "I'm lucky that I have a manager that can look after the nitty gritty details and the legal side of things so I can focus on being the best athlete I can be," added Duffy."But he gets me involved in the decision-making process and like he says to me, I'm the boss that will always make the final decision. We agreed that I have been extremely fortunate to have the support of my existing brands like ROKA, Scott, Shimano, Pearl Izumi and Oakley so they were all given a priority."
"Whilst others contacted us it was hard for me to walk away from such great brands," she said. "Loyalty is important, and that goes both ways." And what news of deals happening? "We have some exciting things happening that I cannot quite yet talk about but I'm looking forward to some of the plans that are coming to fruition with some great new sponsors."
Flora Duffy loves hamburgers
Nutrition advice from a three-time world champion is incredibly valuable, so here goes: Flora Duffy eats the same thing before every race. "I have rice, avocado and banana," she said. "I can find those three ingredients wherever I am in the world. Sometimes I even add a bit of egg. It satisfies me and holds me over."
After finishing a race, though, it's burgers all the way. "Lately I've been craving burgers and fries after races," she said. "At the Maui Xterra, there's a great burger bar on the beach. Me and Dan [boyfriend] got burgers and milkshakes. I always crave really good burgers."
Be sure to check back into Trizone to see how Flora Duffy goes at defending her three world titles in 2017.