News & Racing
How To Watch: Women's 2023 Ironman World Championship Kailua-Kona, Hawaii
Tune in on 14th October, as the world's elite women triathletes compete in Hawaii; see our guide for global timings.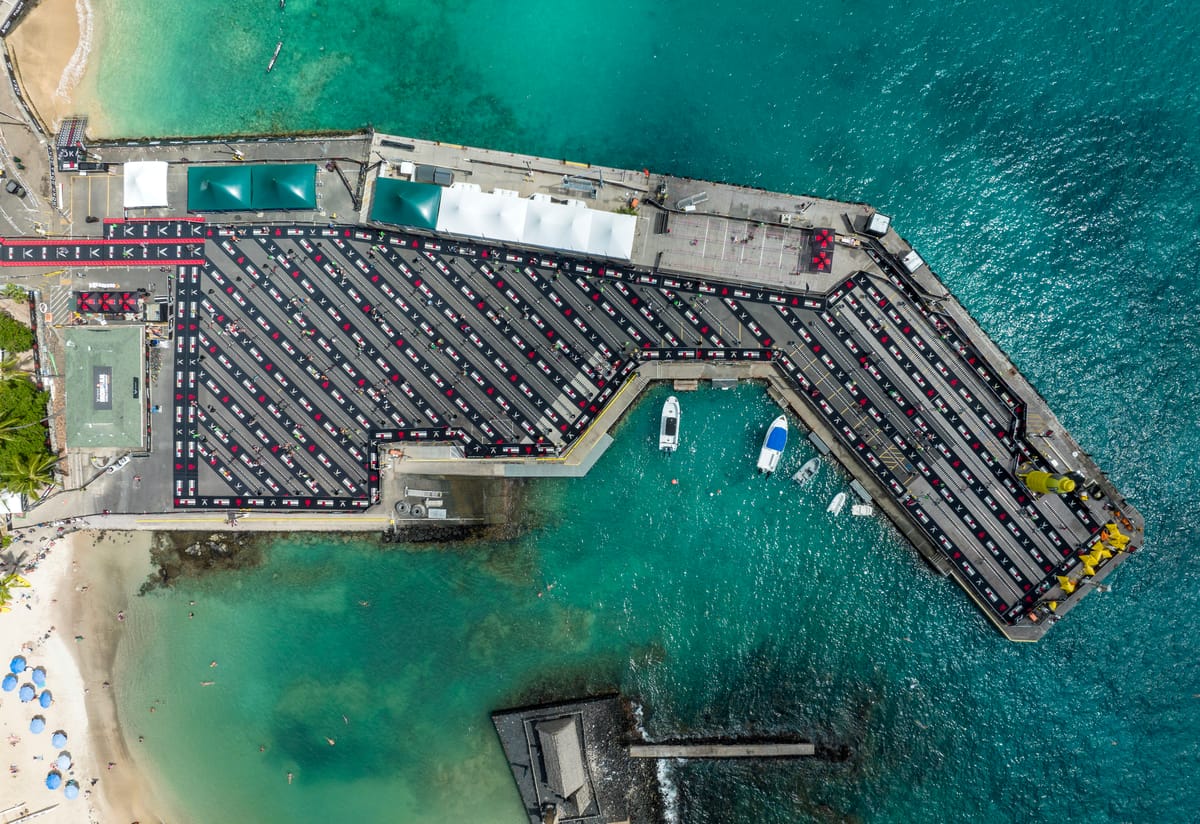 One of the most highly anticipated races of the year is upon us! The Women's Ironman World Championship in Kailua-Kona, Hawai'i is set to captivate audiences worldwide. Whether you're new to the sport or a seasoned fan, here's your guide to ensuring you don't miss a moment of the action.
Start Times From Different Timezones
Australia (Melbourne - AEDT): 3:25 am (Next Day - Sunday)
Germany (CEST): 6:25 pm
UK (BST): 5:25 pm
US East Coast (EDT): 12:25 pm
US West Coast (PDT): 9:25 am
Japan (JST): 3:25 am (Next Day - Sunday)
Brazil (BRT): 1:25 pm
India (IST): 9:55 pm
South Africa (SAST): 6:25 pm
UAE (GST): 8:25 pm
Note: Adjustments might be needed based on local daylight saving changes.
Coverage Details
Ironman Live: Live race day coverage for professional women will kick off. This is your best bet for continuous coverage.
LÉquipe: A later start for European viewers looking for localized coverage.
HR Fernsehen and Sportschau: Specialized coverage for German audiences, with ARD broadcasting the race finale.
Join past champions Michael Lovato, Dede Griesbauer, course correspondents Matt Lieto, Mirinda Carfrae, and onsite reporter Greg Welch as they deliver expert analysis and commentary. Expect special guest appearances from triathlon legends including Mark Allen, Paula Newby-Fraser, Craig Alexander, Michellie Jones, Chrissie Wellington, Natascha Badmann, and the newly crowned IRONMAN World Champion, Sam Laidlow.
For those who have friends or family racing, the live finish line camera on Ironman Now is a must-watch, offering a chance to spot your loved ones and virtually cheer them over the line.
Key Moments to Watch
6:25 am: Pro Race Start
7:15 am: First Pro reaches Transition 1 (T1)
12:05 pm: First Pro reaches Transition 2 (T2)
3:10 pm: Expected finish for the leading Pro
The spotlight will be on defending Ironman World Champion, Chelsea Sodaro, as she defends her title. However, formidable challengers such as Lucy Charles-Barclay, Anne Haug, Daniela Ryf, and newcomer Taylor Knibb are among the many contenders who could surprise us.
Whether you're cheering for a favorite or just enthralled by the sheer determination and stamina of these athletes, this race promises to be an unforgettable spectacle. So, set your alarms, prepare some snacks, and get ready for a thrilling race!