Interviews
Interview: Jaroslav Kulhavy Takes on Xterra World Tour
Jaroslav Kulhavy, a two-time Olympic medalist and mountain biking champion, will embark on a new challenge in 2023 as he joins the XTERRA World Tour off-road triathlon circuit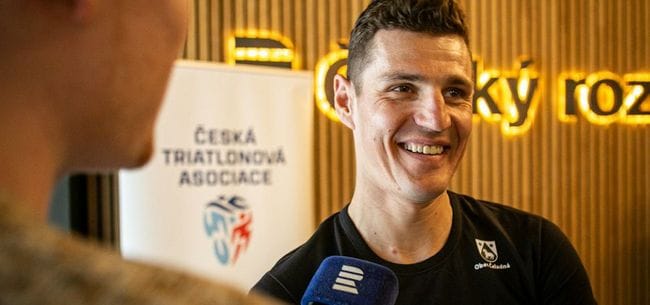 Jaroslav Kulhavy, a two-time Olympic medalist, UCI World Cup and World Championship winner has decided to take his talents to the XTERRA World Tour off-road triathlon circuit in 2023.
The 38-year-old from the Czech Republic won gold in the mountain bike cross country competition at the 2012 Olympics in London and silver in the same event at the 2016 Rio Olympics. He's won three Cape Epic titles and several national and European Championships in his illustrious 20-year career.
It's time, he says, to try something new.
"I have been thinking about racing triathlons for a few years now," said Kulhavy, who swam regularly until the age of 16 when he turned his focus to mountain biking. "The original plan was to do Ironman races, but I think XTERRA is a better fit. Of course because it's mountain biking, but also because the run is in nature, which suits my running technique better. I really like the locations of the XTERRA races and how this sport is growing."
The XTERRA content team caught up with Kulhavy at the press conference announcing his XTERRA plans in Prague on Wednesday, February 1. Here are excerpts from that interview:
XTERRA: When did you first hear about XTERRA and consider racing off-road triathlons?
Jaroslav Kulhavy: XTERRA is a well known brand, and I've known about it for probably 15 years. I know its history in Hawaii and about the new World Championship race in Molveno.
XT: We all know you can mountain bike, but XTERRA also features swimming and trail running, which will be most challenging for you?
JK: I think it will be running. I never practice it, in fact, I don't even walk too much so it will be a real challenge.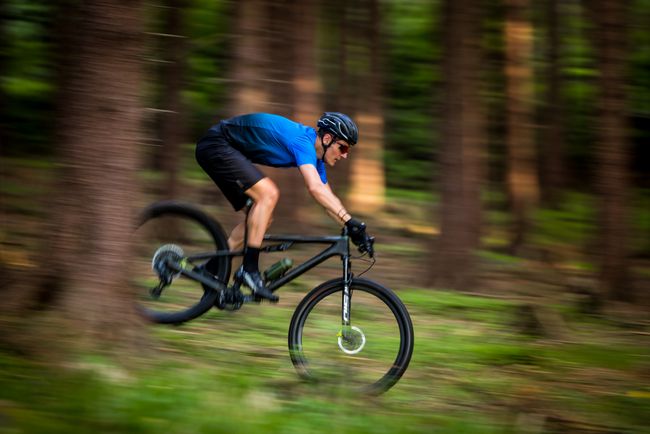 XT: Swim coaches usually say it is impossible to learn to swim at a high level as an adult, but you have a swim background, yes?
JK: Yes, I was swimming well and quite a lot when I was kid. And even during my cycling career I always swam in the winter time. Still, I know I will have to work on specific technique drills and I will have to swim some solid amount of kilometers to be competitive.
XT: What races are on your schedule?
JK: I have the XTERRA World Cup races in Belgium, Germany, and my home race in Prachatice, Czech Republic on my schedule so far. I would also like to race the XTERRA World Championship in Trentino, Italy. And, I'll do some other races to practice, including the new XTERRA European Tour race in Valachy, Czech, which is just over the hill from where I live.
XT: XTERRA Czech in Prachatice has attracted thousands of spectators with the new off-road triathlon format called Short Track. Do you think this kind of race can become as popular as cross country mountain bike races?
JK: I think this kind of race is very interesting. Spectators can watch the whole race from one spot, there is always action, and with triathlon you can see transitions too, which is super fancy. Mountain bike audiences grew up mainly in the last few years and it started with the world cup race in Nove Mesto, and it can be very similar with XTERRA Short Track. I also heard there are some ideas that Short Track can be a part of the Olympics as a display sport, and I think this makes absolute sense!
XT: Is it safe to say that the XTERRA Czech race on August 11 in Prachatice will be an A-race for you?
JK: Yes, this one will be one of my biggest goals for the season. I hope that I will be ready, have some experiences from other races and be competitive to fight for top positions. I want to show up the best I can at home. I will come to Prachatice earlier in the season to check the routes as well.
XT: What are your goals for XTERRA this season?
JK: It is hard to say. I would like to be first off the bike at most of the races and then see what I can do on the run. I would like to improve from race to race. I have ambitions to be in top shape for XTERRA Czech and for the World Championship in Molveno.
XT: Do you know any of the elite men racing the XTERRA World Tour?
JK: Yes, I know guys from the mountain bike community who are racing XTERRA now, like Ruben Ruzafa and Sebastian Carabin. They're both ranked in the top five, which is why I think I can be competitive too.
XT: Do you have a coach for swimming and running?
JK: Yes, I am working with my team. The last six weeks I slowly started to incorporate swimming and run training into my routine. I know we will have to increase the amount of swim and run training, and we will start to work more seriously on swim drills to improve my skills starting now.
XT: Do you have someone who helps you with all the triathlon specific things like equipment, transition tricks, strategy, race selection, etc?
JK: I did three triathlons already, so I have a little experience. I spent a lot of time with triathletes and I have some good friends on the Zlin Titan triathlon team. We know Czech Ironman elite Petr Vabrousek, who will show me some tips and tricks for sure. And one of my best friends was an Olympic level swimmer, so I have a lot of friends to give me advice!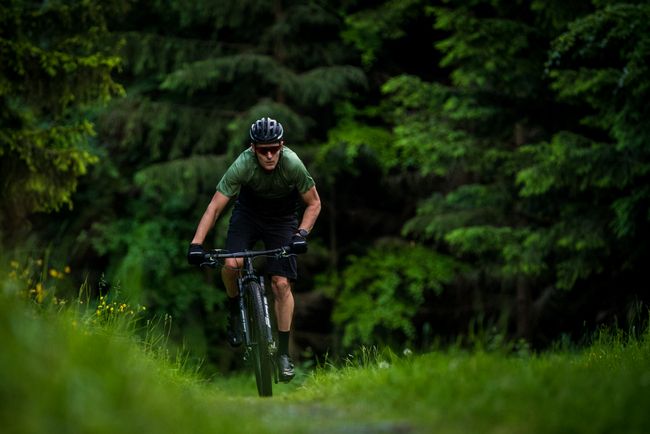 XT: Are you going to continue doing mountain bike races as well?
JK: I would like to do some bike races in the first part of the season, probably only a few of the biggest races like the World Cup in Nove Mesto. Then, from June, I will focus on XTERRA.
XT: How can you motivate amateur cyclists who want to join you and try XTERRA?
JK: From my point of view, XTERRA is a super cool, modern, and complex sport for anyone. Compared to Ironman, anyone can do XTERRA with some basic training (XTERRA triathlon usually consists of 1.5K swim, 30K mountain bike and 10K trail run). It is a great challenge to start some new sports and improve again from zero. XTERRA races are on all continents in wonderful locations in nature so you can travel and explore new places with sport!