News & Racing
Ironman 70.3 Hawaii Race Preview – Honu Half Ironman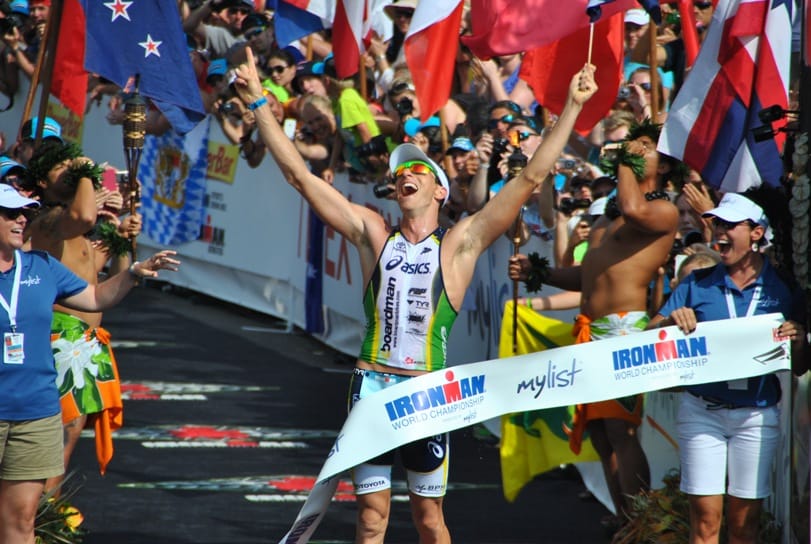 This weekend's 'Honu 70.3' as it is commonly known is set to be an epic race with the winners of the last two Hawaii Ironman World Championship titles going head to head. Pete Jacobs and Craig Alexander will be up against some very fast challengers over this distance. Luke Bell, who recently won his first Ironman title at Port Macquarie when he took out Ironman Australia ahead of Patrick Evoe will also be one of the main contenders.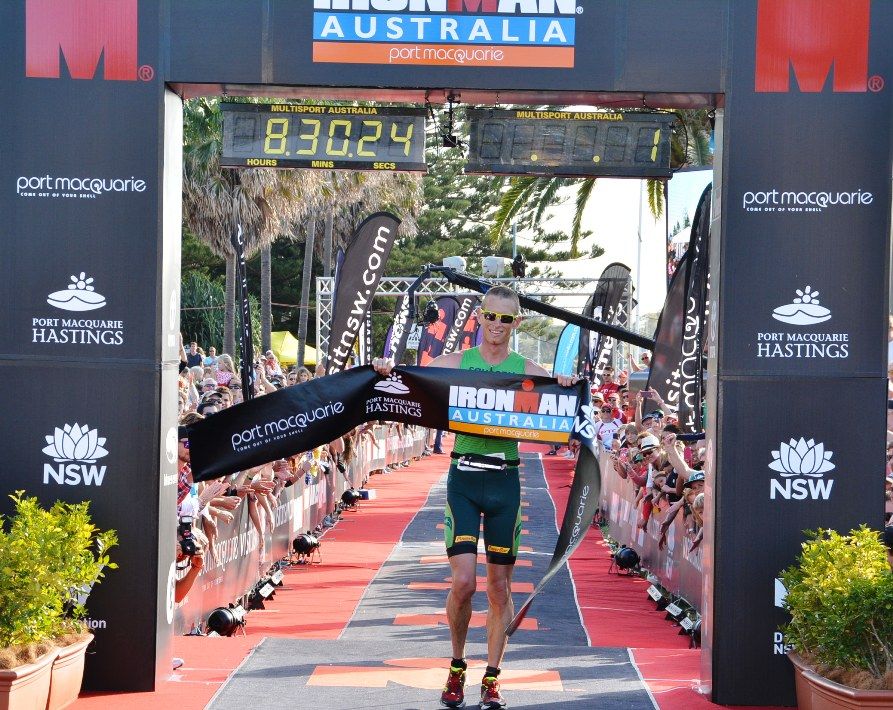 Hoping to upset these three will be Paul Matthews. He has a very strong track record over the 70.3 distance and this weekend should be no different. Mathews stepped up to Ironman last year and debuted at Melbourne with the fastest debut time in history at just over 8:05. He went on to better that at the end of 2012 at Ironman Arizona. He has raced well this year but hasn't had the podiums that we would normally see him on.
Luke Bell is one of the most prolific 70.3 winners with 19 wins under his belt. His recent win at Ironman Australia will was his first Ironman win after many attempts. To do it in is home country in front of family and friends made it a special moment. It will be four weeks since Ironman Australia and Bell should be well recovered. His lead of around 15mins on the run meant that there was no need to absolutely smash himself. Hopefully this means we should see a very fast race from Bell this weekend.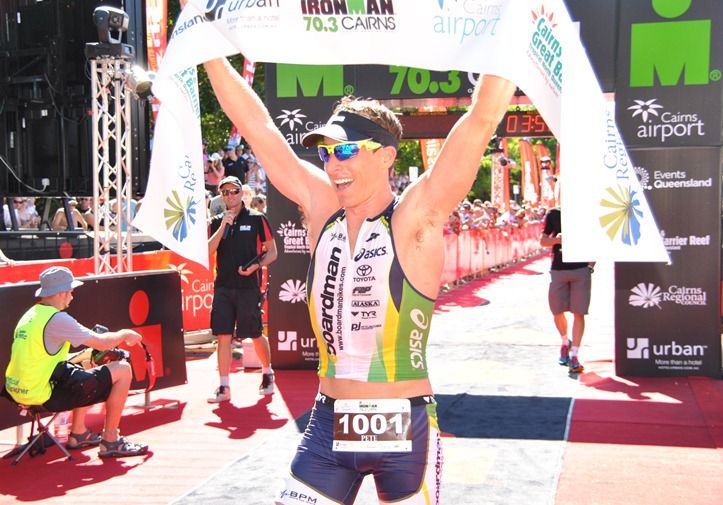 This will be Pete Jacobs first race of the season after suffering an injury at the beginning of the year (just a normal year for Pete) and has been back running for around six weeks. We have chatted to Jacobs a few times over the last month or two and it has been interesting to hear about his approach this year to addressing some long term issues that have held him back slightly. Even though he will go in to this weekend's race with only six weeks of running he will be running more relaxed and injury free than previously. This time of year is not Pete's peak performance period so we will have to wait until Saturday local time to get a look at how he is going and what we can expect the following week in Cairns.
Crowie is back in to the race zone after coming away from Kona last year looking to reassess his work / life balance. With a new baby (Lani is number three) and oldest daughter Lucy at school now he has taken stock of where he is at. This year however, with wife Nerida's backing Crowie is back racing and racing well. His third at Ironman Melbourne this year was a great result. After this weekend he will be racing at the Kansas 70.3 the following week. Then Vineman, 70.3 world champs and Kona.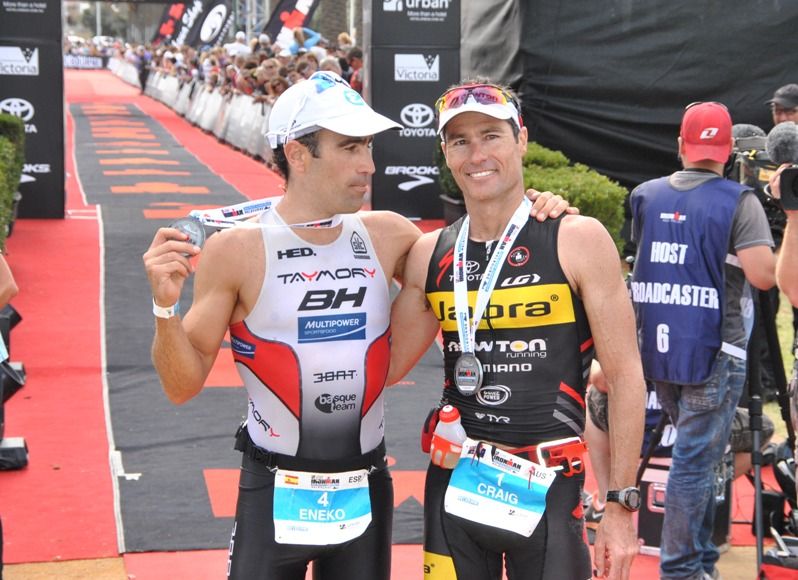 France's Josa Jeuland had a solid 6th at the New Orleans 70.3 recently with a 1:14 run. He will be someone to watch. His bike will need to be quicker to keep up with the Australian front runners.
In the women's race we will see a wide open competition for the podium spots. We were informed by the organisers last Saturday that Linsey Corbin had pulled out of the women's race. This will leave the field right open with anyone of a handful of women pushing for the three top spots. It is hard to go past Melanie McQuaid but she will not have it all her own way. The form guide says McQuaid is the one to beat.
Belinda Granger is racing well at the moment and she will be up against some strong competition from McQuaid, Bree Wee, a couple Kiwi's in Julia Grant and Hannah Lawrence. Granger's win at the recent Challenge Taiwan showed that she is still as determined as ever to win and has some pace to back the determination up.
Also racing is Mrs Jamielle Jacobs. Jaimie has not been racing much after suffering from Plantar Fasciitis and has not run much. Look for a really strong swim and bike.
This is a big call but there is a slight chance we could see a repeat of the recent Busselton 70.3 with an age group female possibly taking out the overall honours. Big call we know and something that the current world ITU 30-34 age group Olympic distance champion will prefer not to be talked about. This will be Laura Siddall's fourth long course triathlon, having started in the sport with Ironman Busselton so she definitely has the stamina to do well but may lack some experience. Big call we know but why not…
| | | | | | |
| --- | --- | --- | --- | --- | --- |
| BIB | Athlete | GENDER | AGE | DIVISION | COUNTRY |
| 1 | Pete Jacobs | M | 32 | MPRO | AUS |
| 2 | Craig Alexander | M | 40 | MPRO | AUS |
| 4 | Luke Bell | M | 34 | MPRO | USA |
| 5 | Paul Matthews | M | 30 | MPRO | USA |
| 6 | Brian McLeod | M | 23 | MPRO | AUS |
| 7 | Brett Tingay | M | 33 | MPRO | NZL |
| 8 | José Augusto De Azevedo Antunes Filho | M | 35 | MPRO | BRA |
| 9 | Justin Granger | M | 42 | MPRO | AUS |
| 10 | Timothy Marr | M | 34 | MPRO | USA |
| 11 | Lewis Elliot | M | 33 | MPRO | USA |
| 12 | Damon Barnett | M | 26 | MPRO | USA |
| 14 | Jose Jeuland | M | 32 | MPRO | FRA |
| 15 | Benjamin Williams | M | 30 | MPRO | USA |
| 17 | Melanie McQuaid | F | 40 | FPRO | CAN |
| 18 | Belinda Granger | F | 43 | FPRO | AUS |
| 19 | Bree Wee | F | 34 | FPRO | USA |
| 20 | Meghan Newcomer | F | 33 | FPRO | USA |
| 21 | Julia Grant | F | 28 | FPRO | NZL |
| 22 | Adrienne Hengels | F | 34 | FPRO | USA |
| 23 | Brooke Brown | F | 34 | FPRO | CAN |
| 24 | Tatiana Vertiz | F | 26 | FPRO | USA |
| 25 | Hannah Lawrence | F | 36 | FPRO | NZL |
| 26 | Elly Franks | F | 31 | FPRO | AUS |