News & Racing
Ironman 70.3 World Championship hits Las Vegas: The heat is on!
The world's best long course triathletes will be taking to the hot and tough Las Vegas course for the third year in a row this forthcoming weekend. Amongst them, a large contingent of Australian athletes will be pushing for the World Championship crown, including past champions, Olympians, and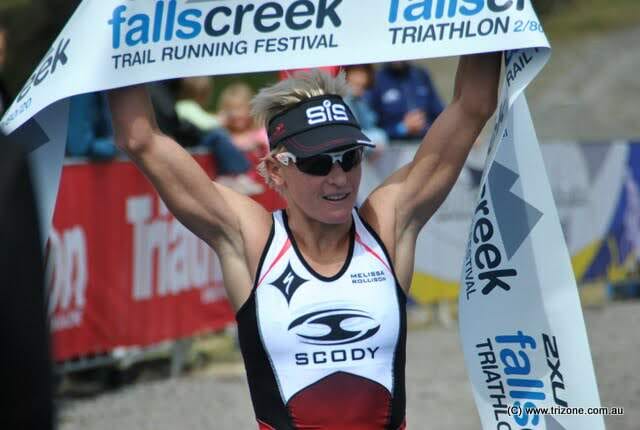 The world's best long course triathletes will be taking to the hot and tough Las Vegas course for the third year in a row this forthcoming weekend.
Amongst them, a large contingent of Australian athletes will be pushing for the World Championship crown, including past champions, Olympians, and underdogs. Here we'll take a look at both the men's and women's fields and share some of our thoughts on what's surely going to be cracking event.
Men's Race:
Current 70.3 World Champion Sebastien Kienle is back to defend his title. 'That pass' still haunts a lot of the guys and they'll be expecting nothing less this time around. Kienle has shown he can ride close to a two-hour split on this course and then run well, which is nothing less than scary. The boys will really have to push the swim and hope Kienle can match the turnover.
Bevan Docherty has been having a blinder this year -his first season fully dedicated to long-distance racing- taking titles at Ironman New Zealand, Boise 70.3 and Vineman 70.3. The Kiwi hardman had a good hit out in Des Moines last weekend and we can expect him to be right in the money on Sunday.
Andy Potts took the Ironman 70.3 title in 2007, when the event was held in Clearwater, Florida. The American hasn't cracked the podium in Hendersen, but one would be foolish to discount his resume. Potts has won pretty well everything he's entered in 2013, and we'll be watching him for a big one.
Craig Alexander has won this title twice. Crowie dropped Docherty and ran on to come within a whisker of running down Kienle last year, but ran out of real estate. Crowie has been working hard once again this season, as always with a focus on a big October performance. Crowie took third in his first race of the year – the Asia-Pacific Ironman Championships in a stacked field after a 'distracting' lead up – then went on to dominate the fields at Honu 70.3, Kansas 70.3 and Lake Stevens 70.3. For our money, Crowie is the man to beat in any race he starts.
Terenzo Bozzone has been on fire this year, taking some big wins and showing the rest of the field he's back to top form and ready to win this title again.
Joe Gambles has made some big changes to his training this year and the results are showing that this has been a good idea. The big focus is to win the 70.3 World Champs and so far things are on track.
We can't discount the likes of Brent McMahon, Greg Bennett, Ivan Rana,   Tim Don, Josh Amberger, Brad Kahlefeldt, Luke Bell, Tim O'Donnell or Paul Matthews, either. All of these guys have won big races and have what it takes to podium in the heat and hills of the Nevada desert.
Our darkhorse pick is Tim Reed. Reed has been very, very hard to beat on the 70.3 circuit this year. He has racked up podiums and wins all over the place and beaten sound fields in doing so. With a run like his, he has what it takes to be very dangerous.
Watch for Potts, Amberger and Lampe to lead out of the drink, followed by a large pack of contenders which Kienle won't likely be a part of. The pack ought to roll through the first half together at a hot pace before we'll see a few attempts at a break, perhaps from the Aussie quartet of Bennett, Crowie, Matthews and McKenzie. The run will really test who's got the fitness and the leg strength. We look forward to seeing who's standing once the dust settles.
Women's Race:
Like the fellas, the women's field will have to contend with current Ironman 70.3 World Champion Leanda Cave, who also happens to be the Ironman World Champ. Cave hasn't had a stellar year in terms of results – but historically she hasn't really every dominated throughout the year. She has shown, however, that she's ready to go for September/October onslaught. Not having started in Hy-Vee last weekend, and with minimal racing under her belt this year, she comes in somewhat under the radar, with some folks asking questions about her fitness. Time will tell.
What we do know, however, is that Cave was very soundly beaten in August at the Boulder 70.3 by 2011 Ironman 70.3 World Champion, Melissa Hauschildt. Hauschildt has been untouchable this year on the 70.3 Circuit. In fact, her 'worst' result this season was her barnstorming second-placing last weekend at the Hy-Vee Elite US Championships, behind Emma Moffatt. Based on her form, it's hard to see Melissa being beaten this weekend. That being said, she will have to face a very tough field to do get the W. Check out an interview with Melissa.
American Heather Jackson has been a force on the 70.3 Circuit for a couple of years now. With an ice-hockey background, she's got amazing leg strength which she has used well on hilly courses, such as Wildflower, to great effect. She took third here last year and will return as a favourite.
Kelly Williamson took second here last year thanks to a race-best run. She's shown in both Vegas and Kona that she's one of the sport's best long-distance runners – particularly in the heat. We believe it's only a matter of time before she takes a Championship. To do so, though, she'll need to limit the time she loses on two-wheels.
Australian Annabel Luxford will be a legitimate contender on Sunday. Luxford took out the Asia-Pacific Ironman 70.3 Championship in Auckland this year, and second at the European 70.3 Champs behind Daniela Ryf. Luxford also fourth at the 'mid-year World Champs' at the St George 70.3 US Championships.
Finishing second in Utah, was German Svenja Bazlen, who has had a very consistent year. Bazlen took second at San Juan 70.3 with strong swim bike and run performances. Freshly off a podium finish at the HyVee Champs last weekend where she ran a 36-and-change off the bike, she's in good form and will be in the mix at the front.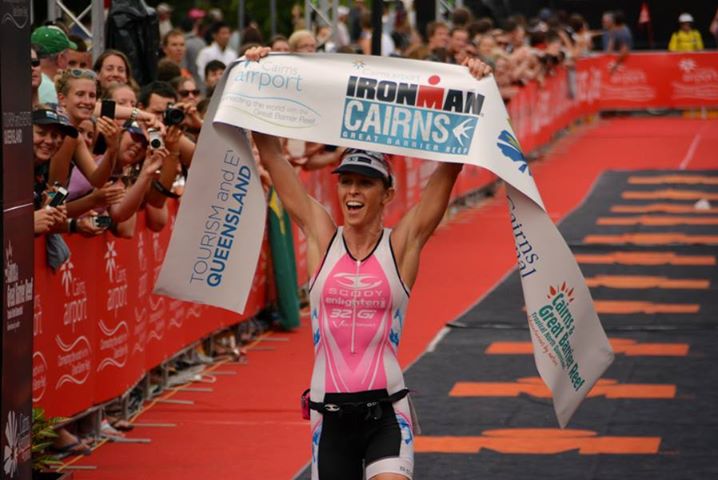 Brit Liz Blatchford, above, is also shooting to be in peak form for Vegas and Kona. Blatchford has proven that she's got what it takes on the long-course circuits, taking titles in Huskisson, Bussleton 70.3 and Ironman Cairns. In a late-season push for KPR points, however, Liz raced to a podium finish at the Ironman North-American Champs in Mont-Tremblant, making it a tough final block of racing. Backing up from Mont-Tremblant, Blatchford took ninth at HyVee on 'Ironman Legs'. With a bit of recovery this week, she'll be dangerous.
Cat Morrison, Lisa Huetthaler, Jo Lawn, Heather Wurtele, Linsey Corbin, Angela Naeth, Laura Bennett, Jodie Swallow, Daniela Ryf , Magali Tisseyre -and more- are all capable of putting themselves on the podium with good races.
We'll likely see the likes of Bennett, Swallow, Blatchford and the other former ITU girls head the race out of the water with some scattered gaps through the field onto the bike. Jackson, Cave and Wurtele will be pushing the pace on the bike, but we expect Hauschildt to be the first to dismount (or not far from it). Should she have her way, Hauschildt should run away with it. We're excited to see how it unfolds as the girls go for it on the tough Henderson course.
| | | |
| --- | --- | --- |
| Pro Men's Start List | | Pro Women's Start list: |
| 1 Sebastian Kienle | | 60 Leanda Cave |
| 2 Bevan Docherty | | 61 Heather Wurtele |
| 3 Andy Potts | | 62 Kelly Williamson |
| 4 Craig Alexander | | 63 Annabel Luxford |
| 5 Brent McMahon | | 64 Melissa Hauschlidt |
| 6 Terenzo Bozzone | | 65 Heather Jackson |
| 7 Joe Gambles | | 66 Lisa Huetthaler |
| 8 Tim Reed | | 67 Catriona Morrison |
| 9 Bart Aernouts | | 68 Margaret Shapiro |
| 10 Ritchie Nicholls | | 69 Liz Blatchford |
| 11 Josh Amberger | | 70 Emma-Kate Lidbury |
| 12 Greg Bennett | | 71 Sarah Crowley |
| 14 Christian Kemp | | 72 Joanna Lawn |
| 15 Leon Griffin | | 73 Tamsin Lewis |
| 16 Kevin Collington | | 74 Linsey Corbin |
| 17 Tim Don | | 75 Amy Marsh |
| 18 Jordan Jones | | 76 Valetina Carvallo |
| 19 Luke Bell | | 77 Melanie McQuaid |
| 20 Timothy O'Donnell | | 78 Angela Naeth |
| 21 Daniel Fontana | | 79 Tenille Hoogland |
| 22 Oscar Galindez | | 80 Laura Bennett |
| 23 Callum Millward | | 81 Amber Ferreira |
| 24 Samuel Betten | | 82 Mandy McLane |
| 25 Ruedi Wild | | 83 Kat Baker |
| 26 Samuel Appleton | | 84 Rebecca Hoschke |
| 27 Paul Matthews | | 85 Jodie Swallow |
| 28 Will Clarke | | 86 Svenja Bazlen |
| 29 Ronnie Schildknecht | | 87 Daniela Ryf |
| 30 Matty Reed | | 88 Magali Tisseyre |
| 31 Igor Amorelli | | 89 Ashley Clifford |
| 32 Luke McKenzie | | 90 Miranda Tomenson |
| 33 James Hadley | | 91 Jeanni Seymour |
| 34 John Polson | | 92 Kate Bevilaqua |
| 35 David Kahn | | 93 Heather Leiggi |
| 36 Ryan Rau | | 94 Sonja Tajsich |
| 37 Fraser Cartmell | | 95 Molly Roohi |
| 38 Jospeh Lampe | | 96 Jennie Hansen |
| 39 Jan Van Berkel | | 97 Leslie LaMacchia |
| 40 Brad Kahlefeldt | | 98 Bree Wee |
| 41 Robert Wade | | 99 Uli Bromme |
| 42 Andreas Dreitz | | 100 Lisa Norden |
| 43 Boris Stein | | |
| 44 Ivan Vasiliev | | |
| 45 Felipe Van De Wyngard | | |
| 46 Michael Raelert | | |
| 47 Tyler Butterfield | | |
| 48 Jan Frodeno | | |
| 49 Bertrand Billard | | |
| 50 Guy Crawford | | |
| 51 Alberto Casadei | | |
| 52 Swen Sundberg | | |
| 53 Christopher Baird | | |
| 54 Alex Reithmeier | | |
| 55 Mark Bowstead | | |
| 56 Ivan Rana | | |
| 57 Denis Vasiliev | | |