News & Racing
Ironman Announces Addition of Ironman 70.3 Bariloche Triathlon in Argentina
IRONMAN has just announced today the addition of the IRONMAN 70.3 Bariloche triathlon in San Carlos del Bariloche, Argentina. The race will be the second IRONMAN 70.3 event held in Argentina and one of 15 IRONMAN events held across South America. The inaugural edition will take place on March 11, 20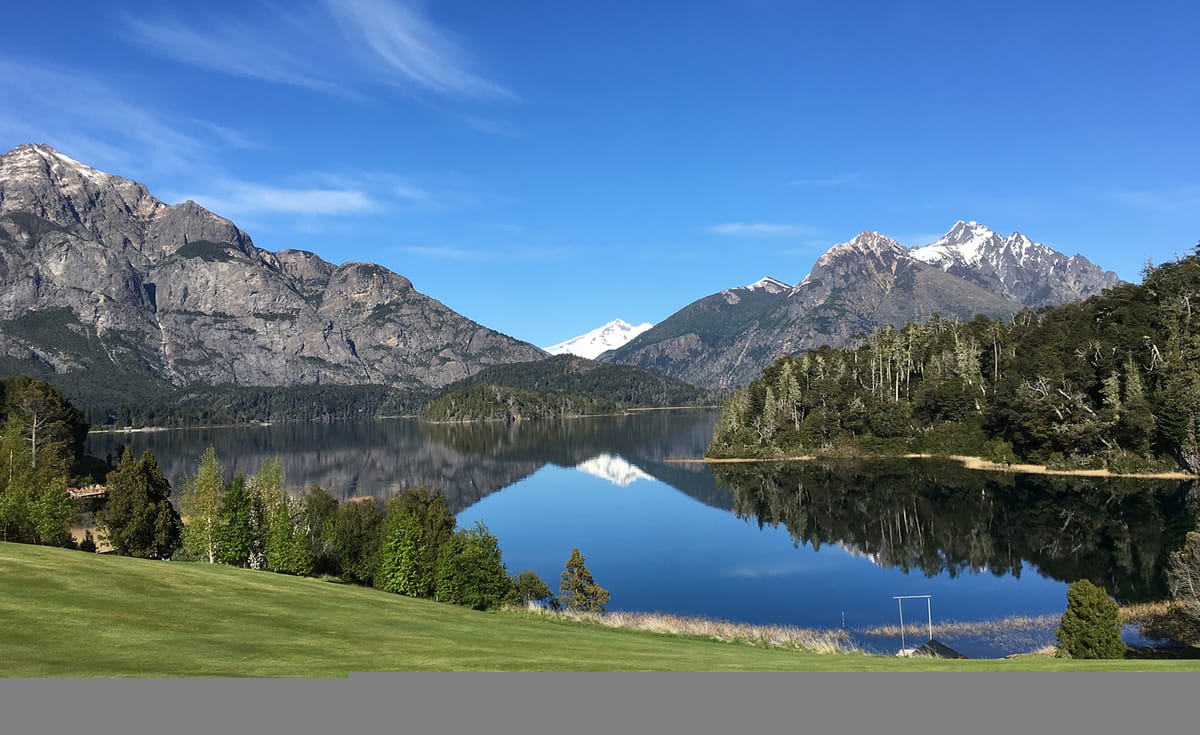 IRONMAN has just announced today the addition of the IRONMAN 70.3 Bariloche triathlon in San Carlos del Bariloche, Argentina.
The race will be the second IRONMAN 70.3 event held in Argentina and one of 15 IRONMAN events held across South America. The inaugural edition will take place on March 11, 2018, along some of the most iconic lakes and mountains in Argentina's Patagonia region. Centered around the historic Centro Cívico of Bariloche, the race venue offers a unique view of one of the area's most emblematic alpine structures.
"Argentina is a fast growing location for triathletes and Bariloche is a captivating tourist destination that will certainly be attractive to our athletes," said Joanna Jordan, Managing Director for IRONMAN Latin America. "As we continue to grow in this region, it is important to have partners that know the standards of IRONMAN, and we have no doubt that Event Live will put on an extraordinary race experience."
IRONMAN 70.3 Bariloche will begin with a 1.2-mile (1.9-km) swim through the waters of Lake Moreno. The lake is surrounded by stunning views of Andes Mountains and the Llao Llao Hotel resort making it a truly unique and beautiful course. Athletes will then embark on a challenging double-loop, 56-mile (90-km) bike course that travels down Bustillo Avenue towards the Centro Civico, going through the Circuito Chico. Finally, athletes will take on a 13.1-mile (21-km) run course, on 12 de Octubre Avenue alongside the shore of Lake Nahuel Huapi with a breathtaking view of the mountain scenery, leading up to the finishing line in the Civic Center of the city.
"This race will be Southernmost IRONMAN 70.3 event in the world and a magnificent opportunity for athletes to compete alongside the Andes," said Abayuba Rodriguez, Event Live S.A. Partner. "We are extremely proud to have an IRONMAN 70.3 race for Patagonia to call its own."
San Carlos de Bariloche, considered the tourist center of Argentina's Patagonia region, is the most populated city in the Andes Patagónicos. The city is located within the Nahuel Huapi National Park southwest of the Río Negro province, in the foothills of the Andes Mountains. Considered a popular ski destination during the winter, the area is also known for its beautiful beaches on the shores of Lake Nahuel Huap and comfortable climate during the summers making the San Carlos de Bariloche and the surrounding area's a popular year-round tourist destination.
The IRONMAN 70.3 Bariloche triathlon will offer a $25,000 USD professional prize purse and 30 age-group qualifying slots for the 2018 IRONMAN 70.3 World Championship on Saturday, September 1 and Sunday, September 2, 2018 in Nelson Mandela Bay, South Africa .