Ironman Frankfurt "Saturday 6 July "Michael and Andy Raelert, Pete Jacobs chances
It is warming up in Frankfurt and the day before race there was nerves a plenty on the eve of the Ironman European Championships. Age groupers were lining up to jump onboard the Ironman transports to the transition area to check their bikes in under beautiful blue skies. The weather is warming up fr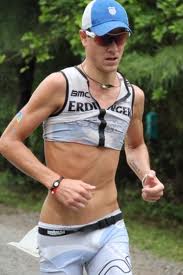 It is warming up in Frankfurt and the day before race there was nerves a plenty on the eve of the Ironman European Championships. Age groupers were lining up to jump onboard the Ironman transports to the transition area to check their bikes in under beautiful blue skies. The weather is warming up from a few days ago when people were expecting another potential cool weather day but along Frankfurt's Main River it is a flesh fest of Europeans soaking up the sun and warmth. For the pro's it is a quiet day taking it easy. Last night Trizone caught up with Michael Raelert and his brother Andy, fresh off his win in Austria last weekend. Andy was limping and told us he picked up a minor injury late in last week's race but he will be OK soon. His focus this weekend, advising and supporting his brother.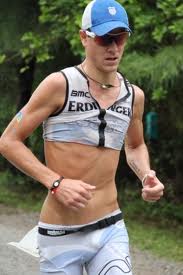 As for Michael, he told Trizone he is feeling good and ready to take on such a hot field of talented men and as he put it, the hottest field outside of Kona. Do not be surprised to see Michael pushing the pace tomorrow as he will no doubt come out of the swim with the leading pack and hope to make the strong bikers such as Kienle and Vanhoenacker work that little bit harder to bridge up to them. Whilst he felt there were a good group of men that could take the title he highlighted Vanhoenacker, Llanos and Kienle as three names that would be pushing the pace. The younger Raelert also noted that whilst he doesn't expect Aussie World Champ Jacobs to be in his Kona form, he highlighted that with his pedigree and class he would not be surprised to see him moving through the field later in the day and the back half of the marathon would be a key timing. In true humble Raelert style he told Trizone that he will do his best and will see what the day delivers but no doubt there will be a great show put on by the people of Frankfurt as well as the athlete's that take to the course.
Speaking of Pete Jacobs, what are we expecting from him? To be honest, it is a bit unknown though he looks fit, relaxed and without a doubt he will be in the front pack of the swim and will be amongst the contenders throughout the day. Though all the talk around him is that he is very focused on defending his Kona title so whilst he is fit he is definitely not 'Kona Fit'. We caught him briefly and asked what he is expecting of himself on the day and he simply smiled and said he has come to race and test himself out to see where he is at. He seems to have sorted out his earlier season injury woes and told us he is feeling fresh and looking forward to racing once again in Germany.
One thing we have noticed is that Jacobs is a race organiser and sponsors dream and carrying the world champion title well. All talk at the expo, pasta party and around the official race hotel has been of his availability and nature with the fans. He is definitely popular with the fans here in Germany though we expect the desire for a home town or at least European winner will be at the forefront of their minds come early afternoon on Sunday. Our pick is that they will probably get it.
A blue sky summer weekend day in Frankfurt means, lazing by the river having fun with your friends and soaking up the rays in this lovely city by the river. Sunday it will be dishing out pain to the many competitors taking on the Ironman European Championships. Trizone will be on course to get you all the news!