News & Racing
Ironman World Championship: Europeans Dominate and Records Fall
European dominance of the IRONMAN World Championship in Kailua-Kona has continued but not as the pre-race script had been written. While Switzerland's "Angry Bird" Daniela Ryf made it three Kona victories, it was not defending champion Jan Frodeno's day, with the men's championship title transferrin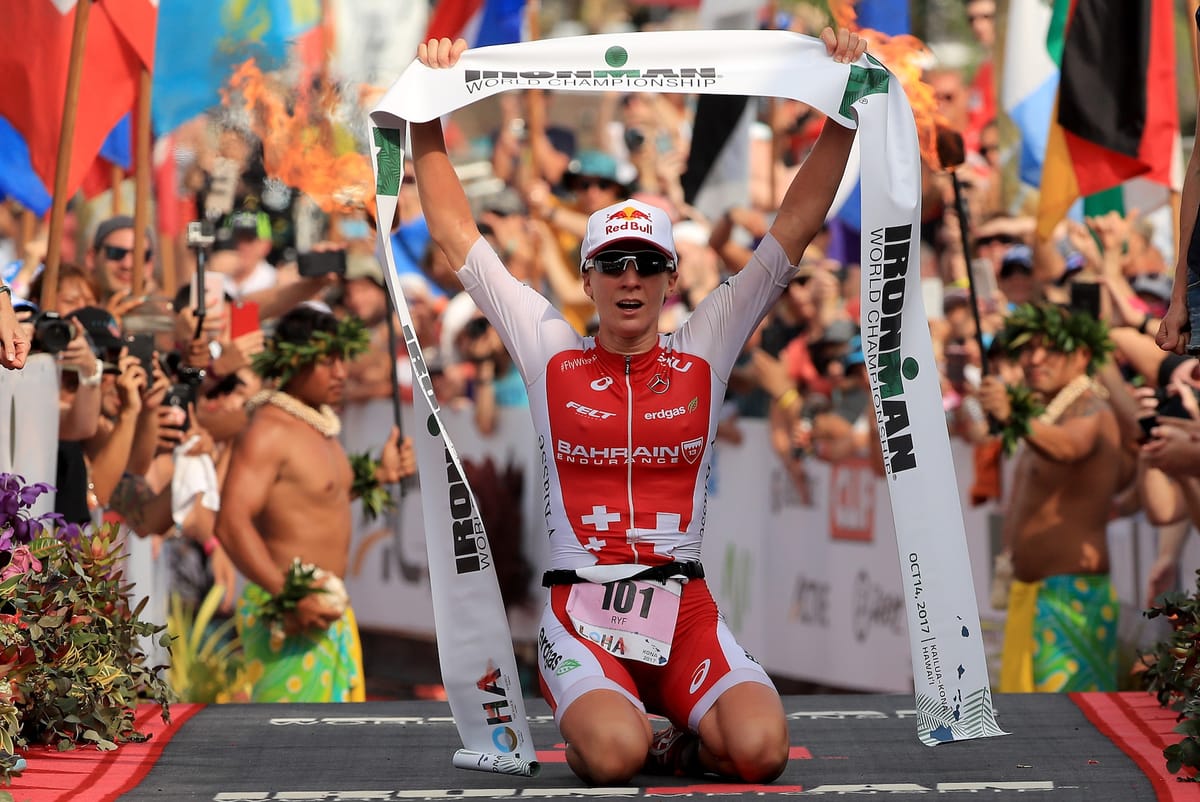 European dominance of the IRONMAN World Championship in Kailua-Kona has continued but not as the pre-race script had been written.
While Switzerland's "Angry Bird" Daniela Ryf made it three Kona victories, it was not defending champion Jan Frodeno's day, with the men's championship title transferring to fellow countryman Patrick Lange.
Coming from a nine-minute deficit off the bike, Lange revelled in near perfect conditions to write himself into the IRONMAN history books to destroy the course record set in 2011 by Australian Craig Alexander, with a 2:39:59 marathon that helped deliver a total race time of 8:01:40.
In a record-breaking day, Aussie Cameron Wurf won the battle of the bikers taking control of the race at the 110km mark and leading into the bike/run transition to set a new bike course record of 4:12:54, more than five minutes faster than Normann Stadler's 2006 record.
Wurf surrendered his lead early on in the run, as Lionel Sanders (CAN and Sebastian Kienle (GER) made their presence felt, but very quickly all eyes turned to a charging Patrick Lange who had moved into third at 21km of the marathon intent on reducing the six-minute deficit to the leading Sanders.
Lange was on a mission and keen to improve on his third place last year and with 5km to go on the run he flew past Sanders, heading for town and the adoring crowd lining the run course and the finish line on Ali'i Drive.
"It's everything I ever dreamed of. Oh, my god, I cannot believe it," Lange said. "I always, always, always since I was a child dreamed of having this crown. From time to time you think someone is hitting with a baseball beneath your knees and you just want to drop out. I had to fight, I had to fight so hard," Lange said at the finish line.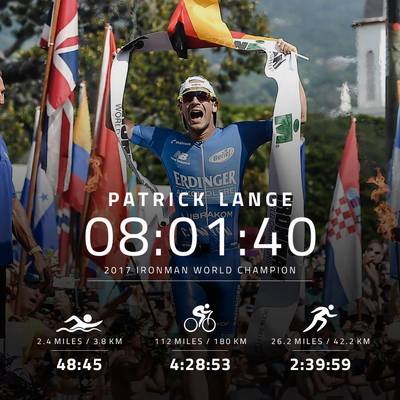 A fading Sanders managed to hold off the hard-charging David McNamee (GBR) for second with Kienle and James Cunnama (ZAF) crossing the finish to take fourth and fifth.
Swiss miss Daniela Ryf joined an exclusive club at the IRONMAN World Championships, recording her third win in Kona with a very skilful and strategic victory that while remarkably effective, lacked her usual flair and total dominance.
Ryf didn't have it all her way, with Lucy Charles dominating the swim and majority of the bike before Ryf decided that enough was enough. Ryf wrestled the lead off the Brit and charged home with the fastest run of the day, putting a nine-minute gap to her chasers by the end of the 42.2km run.
"It was the hardest I had to ever fight for the win. I'm so happy to turn it around today," a more emotional than usual Ryf said at the finish line.