News & Racing
ITU: Mario Mola edges out Australian Jake Birtwhistle to win in Edmonton
Mario Mola kept his cool while Aussie Birtwhistle mistook the second-last lap for the final leg of the race, only to rejoin the event and make his way to silver. Here's how the eventful race played out. Richard Varga dominated the swim, as usual, but Jonathan Brownlee and Ben Kanute were close behin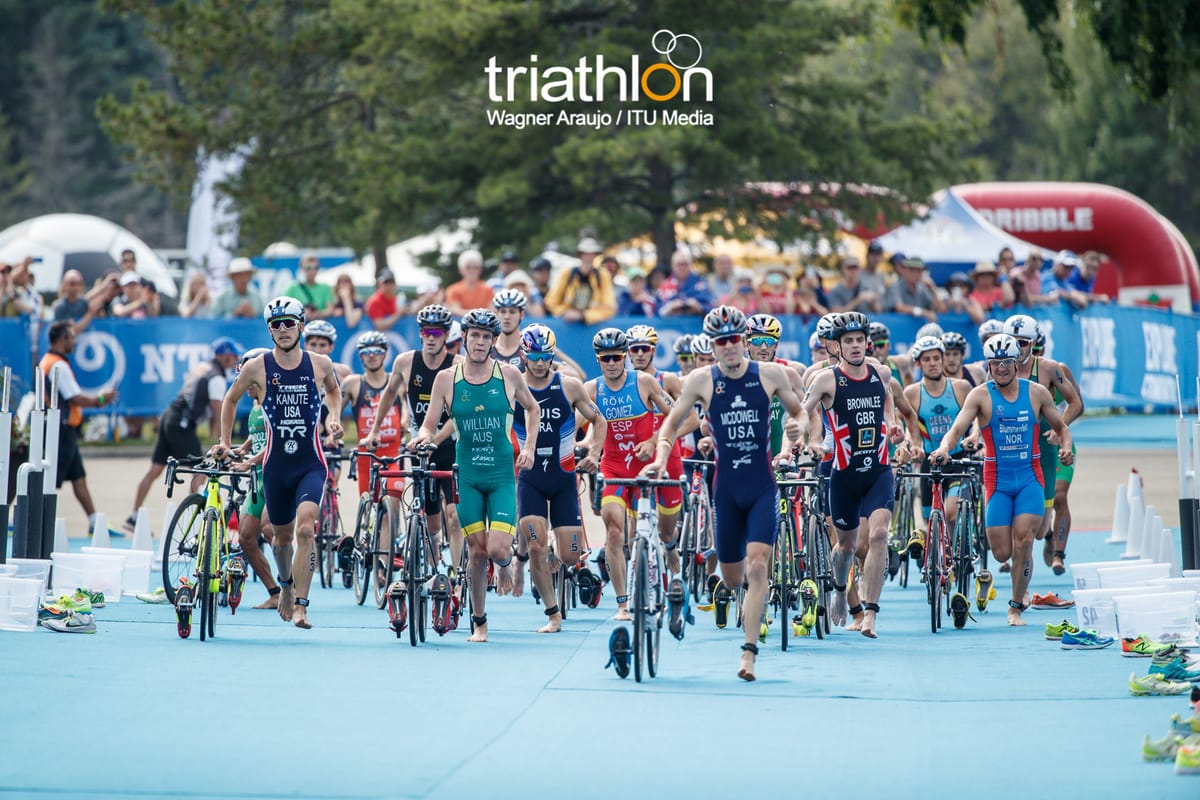 Mario Mola kept his cool while Aussie Birtwhistle mistook the second-last lap for the final leg of the race, only to rejoin the event and make his way to silver. Here's how the eventful race played out.
Richard Varga dominated the swim, as usual, but Jonathan Brownlee and Ben Kanute were close behind. It seemed as though Brownlee and Manute may break away as the bike leg began, until the chasers finally joined the leaders in a giant pack. This fierce pack became more drawn out by T2, led by ITU's most impressive athletes Mario Mola, Brownlee, Richard Murray and Javier Gomez.
Birtwhistle surges forwards to take the lead
All of a sudden though, as the athletes reached the turnaround of the run, Australian Jake Birtwhistle surged forwards and began striding down the blue finish chute. Suddenly, the lon-legged Birtwhistle realised his error and jumped over the barrier to re-enter the race.
A perplexed Murray said later: "When I saw it my brain said is it a two lap run or he has gone too early? He's gone alright, like Usain Bolt, like a bullet."
"When I saw him overtaking me at a whole different speed I thought 'Well, he's quicker and that's the way its going to be,'" Mola said, but then he realised Jake had made a mistake.
"I saw Jake moving and I didn't think I could get back to him and the final kick; that's him gone and then it was a case of 'hey, wrong lane, only two laps."
Birtwhistle regains composure and keeps pushing
Impressively though, despite the significant miscalculation, Birtwhistle, was able to summon all his energy to continue the race and finish in second, with Mola striding ahead to take out the win. "It was a shame for him but (to his credit) he had the energy to get back," Mola said. Richard Murray finished in third, while Jonathan Brownlee made it to fourth place.
Commentator Barrie Shepley made a cheeky statement; "This kid from Down Under is going to be a superstar one day and when he learns how to count he may even win a race."
In other results for Australia Royle finished up 16th, Luke Willian 34th, Declan Wilson 34th and Matthew Hauser 38th.