News & Racing
Kiwi Duo Conquers Ironman Melbourne 70.3
New Zealand's Wilde and Watkinson clinched titles in a dramatic Ironman 70.3 Melbourne.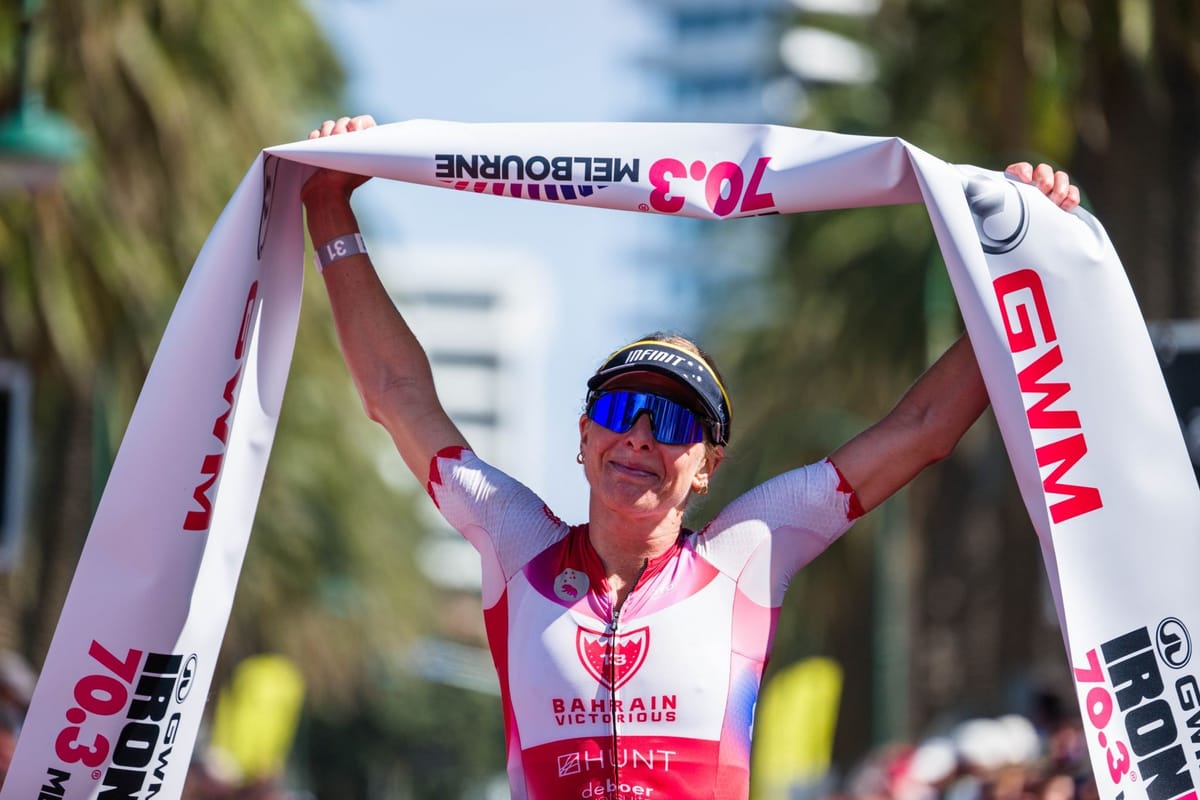 Ironman 70.3 Melbourne proved to be a theatre of dreams for New Zealand's elite triathletes Hayden Wilde and Amelia Watkinson, who outperformed a field of world-class competitors to claim the top spots in a race that was as much about mental strength as it was about physical endurance.
Hayden Wilde: A Masterclass in Triathlon
Wilde's victory was a lesson in absolute dominance. The Olympic medalist's performance was characterized by a masterful balance of speed and strategy. His exceptional swim, which set the tone for the day, demonstrated his adeptness in the water, even as the event faced the wrath of Melbourne's notorious winds, shortening the swim to a brisk 900m.
The bike leg of Wilde's race was a symphony of power and precision. Wilde, known for his aggressive racing style, did not hold back. By the first timing checkpoint, he had already established a notable lead. Through Melbourne's rolling hills and against its gusting winds, he maintained a pace that left other pros in awe. His 1:56 bike split was a testament to strength, aerodynamic efficiency and technical skills on the bike.
Transitioning onto the run, Wilde's lead was unshakeable. With a cushion of several minutes, he could have opted for a conservative approach. Instead, he ran with the heart of a champion, clocking a half marathon time that would be enviable even in standalone running events. His 1:08:01 split was more than just the fastest of the day; it was a statement of intent, a clear sign that Wilde is a force to be reckoned with as he looks ahead to the World Championship in his homeland and the Paris Olympics.
Amelia Watkinson: A Profile in Resilience
Watkinson's race, in contrast to Wilde's, was a gripping narrative of persistence. Despite emerging from the swim with a significant deficit, her resolve was unshaken. On the bike, she chipped away at the lead with the determination of a seasoned pro. Her strategy was not just about power; it was about pacing, energy conservation, and the ability to push through discomfort—a skill that defines the best in endurance sports.
The run was where Watkinson truly shone. With each kilometer, she closed the gap, her stride steady and purposeful. The crowd could sense a palpable shift in the air as she moved from fourth to first, a relentless pursuit that culminated in a thrilling final kilometer where she overtook Van Coevorden to seize a victory that was about much more than crossing the finish line.