News & Racing
Knibb's Kona Debut Dazzles with 4th Place Finish
In her first ever Ironman World Championship, 25-year-old Taylor Knibb overcame rookie mistakes to stun with an incredible 4th place, showcasing her immense potential to win Kona someday.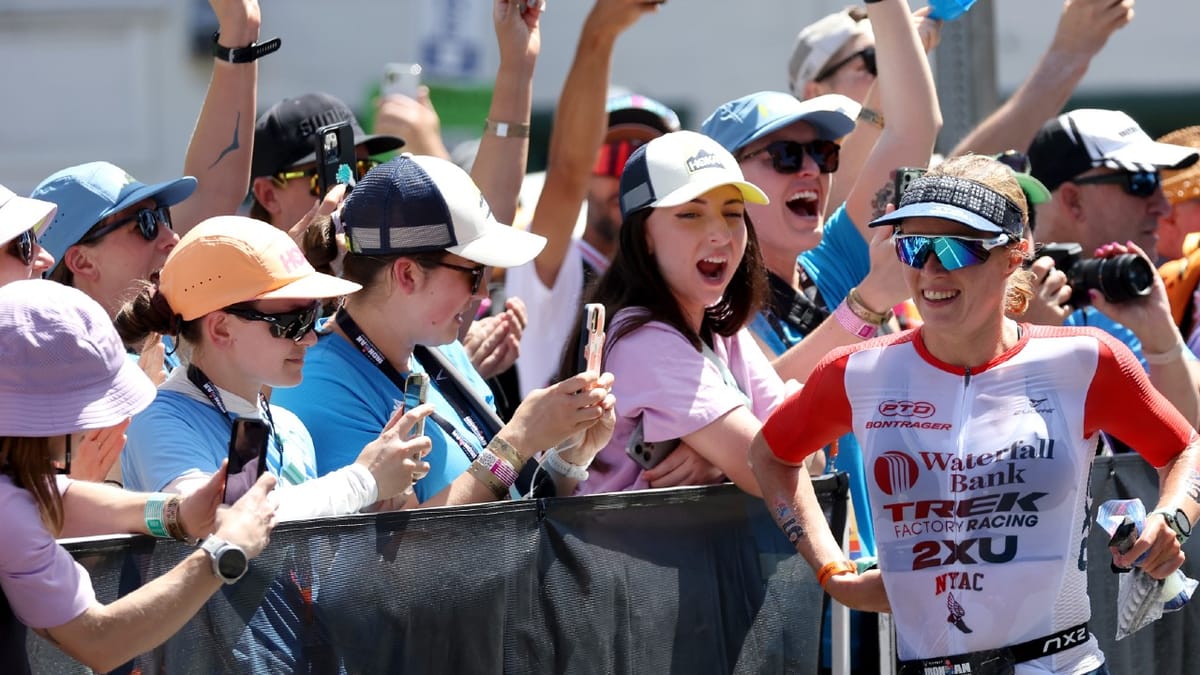 Taylor Knibb had an incredible debut at the Ironman World Championship in Kona, finishing 4th in the women's professional field. This performance is a testament to Taylor's talent and potential in the sport of triathlon.
In the video recap, Taylor is honest and self-deprecating about the mistakes she made, calling them "rookie mistakes." She takes full responsibility for losing her nutrition bottles on the bike, admitting it was her fault for not putting the rubber bands on to secure them. Taylor shows maturity in acknowledging these errors while also maintaining perspective - she is grateful to avoid disqualification and understands it's all part of the learning process.
Throughout the race, Taylor demonstrated smart racing by being cautious and respecting the distance, even though she wanted to push harder. She stuck to her plan on the bike, running a controlled first 10K, and held off challengers despite struggling late in the marathon. Taylor's ability to implement a race strategy and respond to adversity in her first Ironman World Championship is impressive.
While Taylor is critical of her performance, her 4th place finish is outstanding for a debut. The video shows her incredible talent - coming out of the water with the lead pack, riding controlled but strong on a very tough bike course, and running well for much of the marathon before fading late. Taylor's results speak for themselves, backing up her potential.
Finishing 4th at Kona in your first attempt shows Taylor has the ability to one day win the race. She has plenty of room for improvement with more experience at the Ironman distance. The video makes clear Taylor is eager and motivated to learn from this race. Her first Ironman World Championship will only make Taylor stronger.
It's clear from Taylor's humility and honesty that she will continue to develop as an athlete. Her Kona debut reveals all the makings of a future champion. Triathlon fans should be thrilled to watch Taylor's journey at long course racing as she gains experience and learns. Expect great things from Taylor Knibb down the road.