Interviews
Kona: Tim Berkel's Recap of his Ironman World Championship Race
Aussie triathlete Tim Berkel chats to Trizone about Kona 2016; from his prep to the gruelling race, and the mental and physical battle of racing with back pain. "My prep was good. I was feeling solid, but ten days out from Kona, I tweaked my back, hip and hamstring really bad, I pulled up really [&h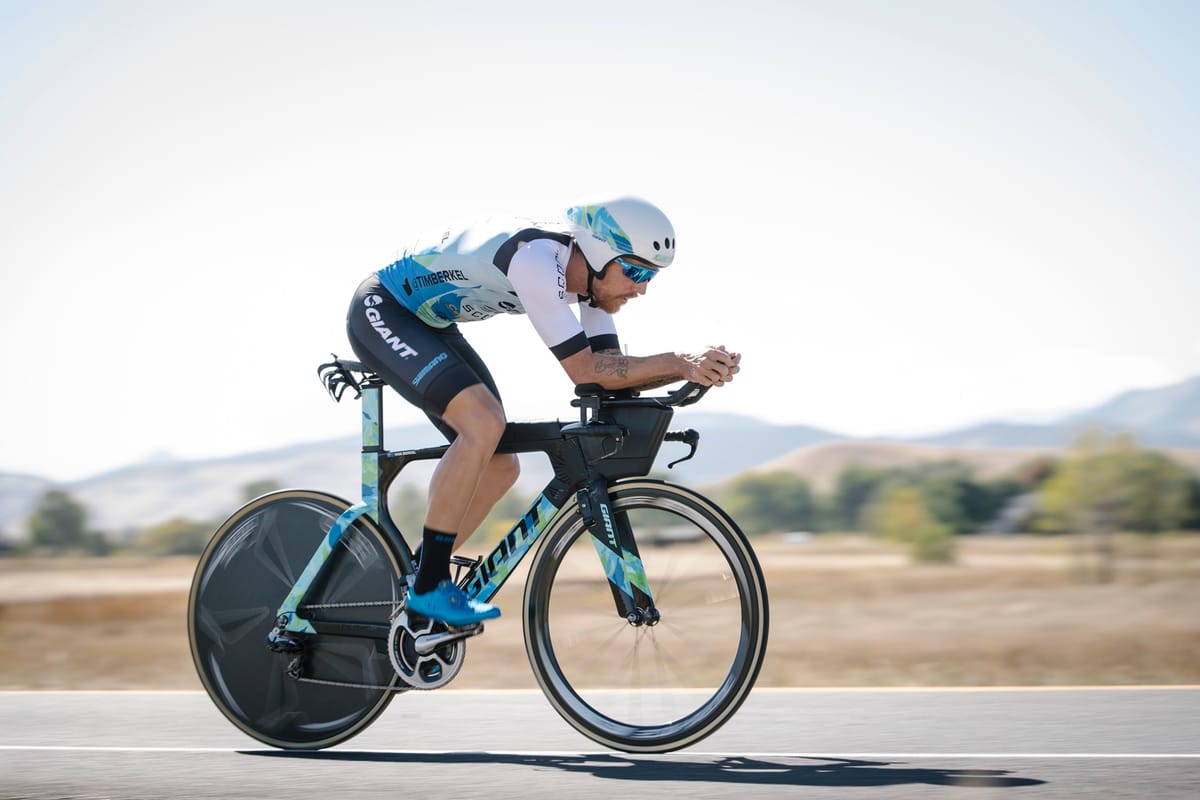 Aussie triathlete Tim Berkel chats to Trizone about Kona 2016; from his prep to the gruelling race, and the mental and physical battle of racing with back pain.
"My prep was good. I was feeling solid, but ten days out from Kona, I tweaked my back, hip and hamstring really bad, I pulled up really sore from one particular training session," says Tim Berkel, recalling the frustration of encountering injury so close to the World Championships. "I could still train but it wasn't 100%. It was a niggling pain. But I kept training with Dan in Hawaii." Like a number of other pro athletes competing at Kona, Tim had travelled to Hawaii to condition himself to the heat and humidity of the country before the World Championships. Most athletes find this the best way to prepare their bodies for the race nicknamed 'the hardest sporting event in the world.'
Race Prep in Hawaii
"Staying in Hawaii and then racing at Kona was perfect," said Tim. "Next year I might go a bit earlier, maybe spend two whole weeks there before the race." With his sights already set on improving next year, Tim draws his attention back to the race just over a week ago. "It's just one of those days. You're either on, or you're off. This year I was off."
Berkel finished in 19th place this year, which though a huge improvement from his 36th finish last year, was not the result he wanted, particularly after leading the race in a section of the bike. So, what happened?
Berkel Takes the Lead in the Bike Race
"I ride 400-500km a week, which is ideal prep for 70.3," he adds. "But the bike at Kona is just so tough." While the bike race at Kona is infamous for its gruelling hills, high winds and extreme heat, Tim Berkel was also battling injury.
"I was pretty comfortable at the start of the bike.
At 40km, I knew it was time to start moving up and I ended up in front of the race," Berkel remembers with excitement. "That was the highlight of my day, leading the world championships. It gave me a little boost, which I needed since my back had started hurting as soon as I started riding."
Hip and Back Pain Threaten a DNF at Kona 2016
The pain through his back and hips – sustained only ten days prior to Kona – was a constant throughout the bike race, yet Tim Berkel looked strong. As he climbed the highest point in the race, he had just ten minutes left of uphill when a sharp pinch seared through his lumbar spine. He continued up the steep ascent but the excruciating pain caused Berkel to lose his edge in the descent.
"It went from 26 guys, to just ten in the lead pack on the descent," he notes. "I was really disappointed I'd lost the front of the group. This year, the key had been positioning, that's why I started to move up. I'd made a conscious effort to put myself in a really good position. But it was the slowest Kona ride I'd done."
As the pain in his back increased, he was faced with the tough decision of continuing on or sitting out the rest of the race. "I did think, 'I'm just not going to start the run.' "But I did. I'm proud I had the mental strength to start the run and have a crack. When you're in 40th place it's hard to dig deep, but I'm glad I put that aside and just chipped away."
Tim Berkel Makes Up Time in the Marathon
Berkel mustered all his energy and charged through the run, passing through half the leaders to finish in 19th place. Despite not achieving the result he wanted, he has garnered some key takeaways. "I was the first Aussie to finish," he adds. "And I got to be in the lead for a bit at the World Championships, that's pretty cool."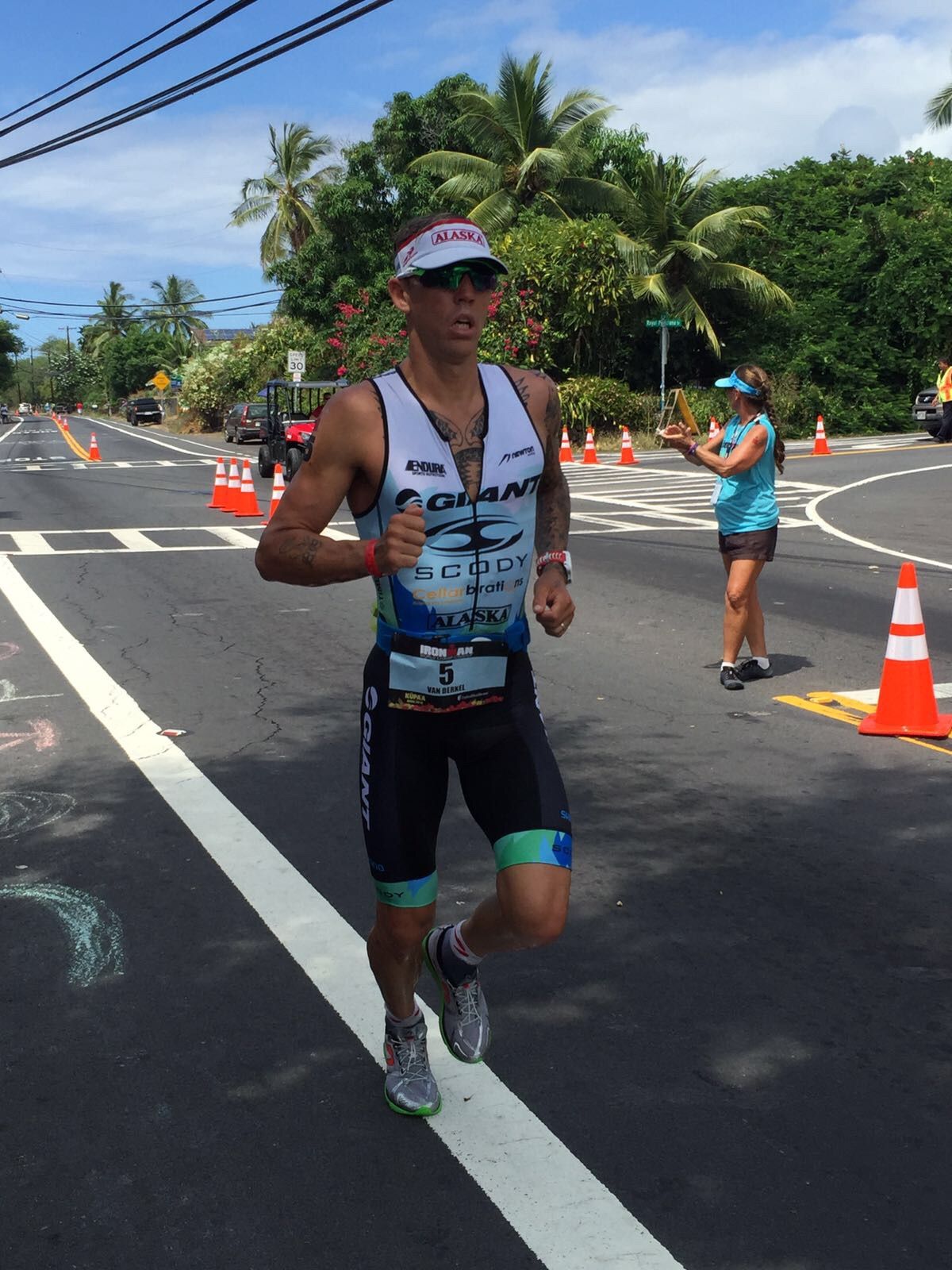 Cool is an understatement and while suffering excruciating back pain, it's remarkable Berkel was able to finish the race at all, let alone finish in the top 20. As all athletes do after Kona, Tim Berkel is weighing up his approach for next year's World Championships. "I know I need to make improvement on the bike," he says. "I had the fastest swim I've ever done. I'm never going to swim faster than that." With a fast swim and impressive run at Kona this year, it's likely Berkel will be back next year to improve on his bike race.