News & Racing
Lauren Parker Wins 11th Time in World Triathlon Para Series Montreal, Boosting Paris Qualification
Australian para-triathlete, Lauren Parker, bags her 11th consecutive win, securing a solid start to her Paris Paralympic qualification journey.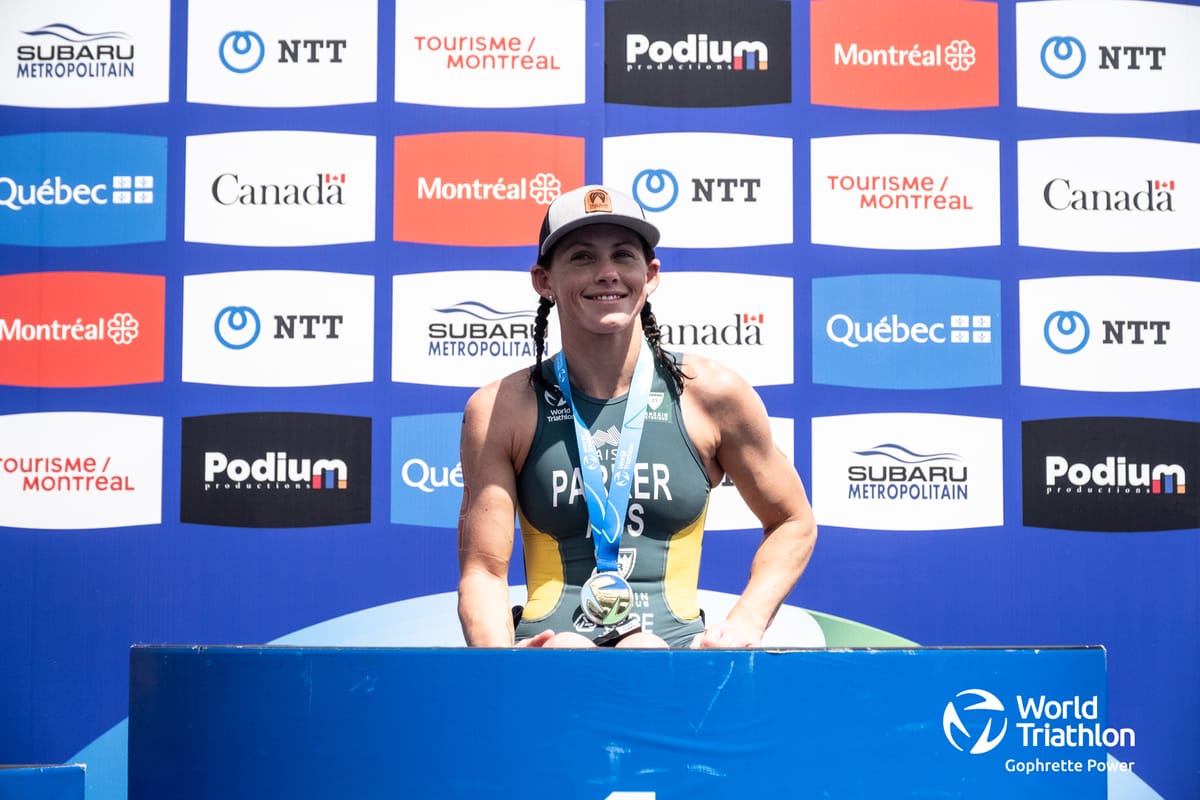 Why it matters: Lauren Parker, the unstoppable Australian para-triathlete, secures her 11th straight victory at the World Triathlon Para Series Montreal, catapulting her Paris Paralympic Qualification campaign.
Setting the pace: On the famously challenging course at Canada's Parc Jean-Drapeau, Parker led a charge for the Aussie team. Parker, a more robust athlete than the previous year, eyes a spot in both the triathlon and cycling teams for the 2024 Paris Paralympic Games.
What they are saying:
"I definitely had a great race and I'm glad I got the win with such an impressive field and a great start to my Paris Paralympic campaign," Parker shared her exhilaration.
"The bike course had changed this year and it was congested with the five laps out and back – certainly nowhere to hide on this course with the heat and the flatness of the bike and run," acknowledged Kyle Burns, Triathlon Australia's Paralympic Performance Manager.
On Godfrey's performance, Burns observed, "The swim is still a work in progress for Justin. We would prefer a wet suit swim, but with a flowing bike, that is the time for him to reduce the gap, and he did this with the fastest bike split."
By the numbers:
Lauren Parker clocked the fastest time (1:03:32) to secure the gold.
Tokyo gold medallist, Kendall Gretsch (1:06:11) and Brazil's Jessica Ferreira (1:06:31) bagged the second and third places, respectively.
Fellow Aussie Paralympic representatives Nic Beveridge and Justin Godfrey clinched silver and bronze in their categories.
Between transition: Despite the tough conditions, the athletes navigated the demanding course strategically. Parker's lead began with the one-lap swim, while Beveridge's race began with a strong swim alongside Japan's Kimura Jumpei. Godfrey showed his strength with the fastest bike split of his class.
Through Time: Parker, Beveridge, and Godfrey's performances reflect their growth and consistent prowess in their respective classes. Parker's 11th consecutive win further establishes her as a significant force in the para-triathlon world.
The bottom line: Parker's extraordinary win sets a strong precedent for the Australian team's Paris Paralympic campaign. Beveridge and Godfrey's commendable performances, likewise, reflect the team's resilience and potential. Their performances in the Montreal series underscore their determination to excel in the upcoming Paralympic games.