News & Racing
Liz Blatchford Wins at Challenge Forster
Liz Blatchford put on a master class performance to win on debut at her first Challenge event today at Forster. Blatchford was thrilled to win their first Challenge titles in Forster. I really enjoyed my whole day out there In a moving tribute to honour Jackie Fairweather a minute silence was held p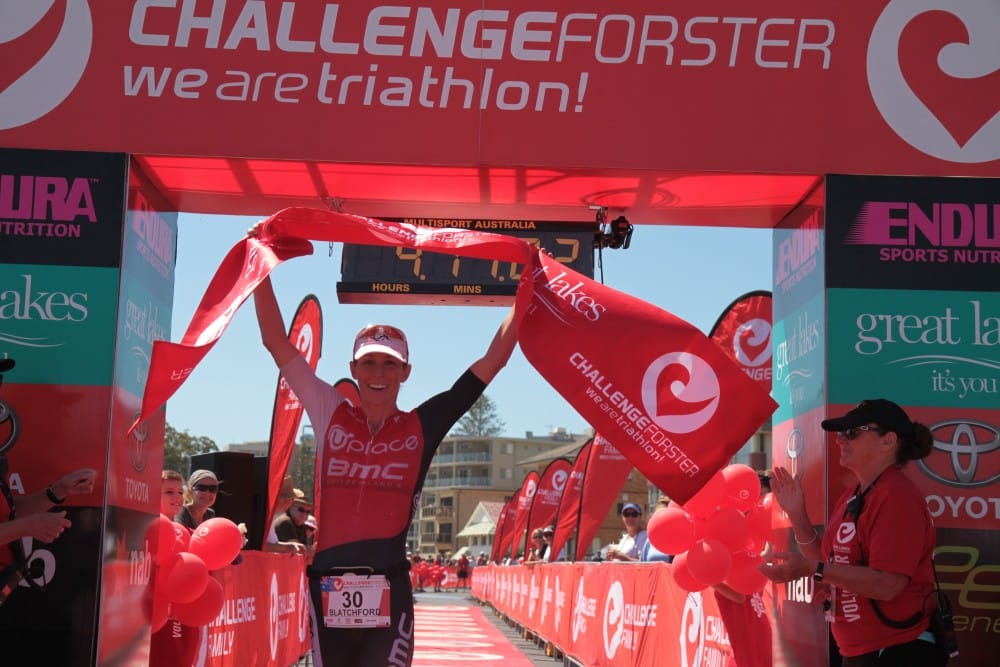 Liz Blatchford put on a master class performance to win on debut at her first Challenge event today at Forster. Blatchford was thrilled to win their first Challenge titles in Forster.
I really enjoyed my whole day out there
In a moving tribute to honour Jackie Fairweather a minute silence was held prior to the swim start to remember a champion.
In the women's race Blatchford lead wire to wire, building an 80sec lead in the swim to Lisa Marangon with Michelle Gailey a further 45sec behind. It was the closest the field got to Blatchford all day as she put the hammer down on the last 45km of the bike entering T2 with a four minute advantage heading out onto the final 21.1k run.
Marangon was still holding down second but Flemming had made up for a slower swim to pass Gailey on the bike and start her run in third.
Despite the big lead Blatchford did not let up the pace, putting down the fastest run split of the day to cruise to her first Challenge victory.
Flemming got within 25sec of Marangon but ran out of steam in the end and was pleased to get on the podium.
"Out on the bike I was kind of like, 'is Kona' coming up to me, but at the end of the bike I managed to get a bit of time on the other girls," said Blatchford.
"It was the same on the run, I took it out a bit easier to see what my legs would have and just built into it and got better and better as the day went on," said Blatchford.