Interviews
Lucy Charles: The Rise of British Ironman Talent
From dabbling in her first Ironman in 2014 to becoming a force to be reckoned with on the triathlon scene, British athlete Lucy Charles attributes her soaring success to a robust mindset, a passion for the sport, and unwavering determination.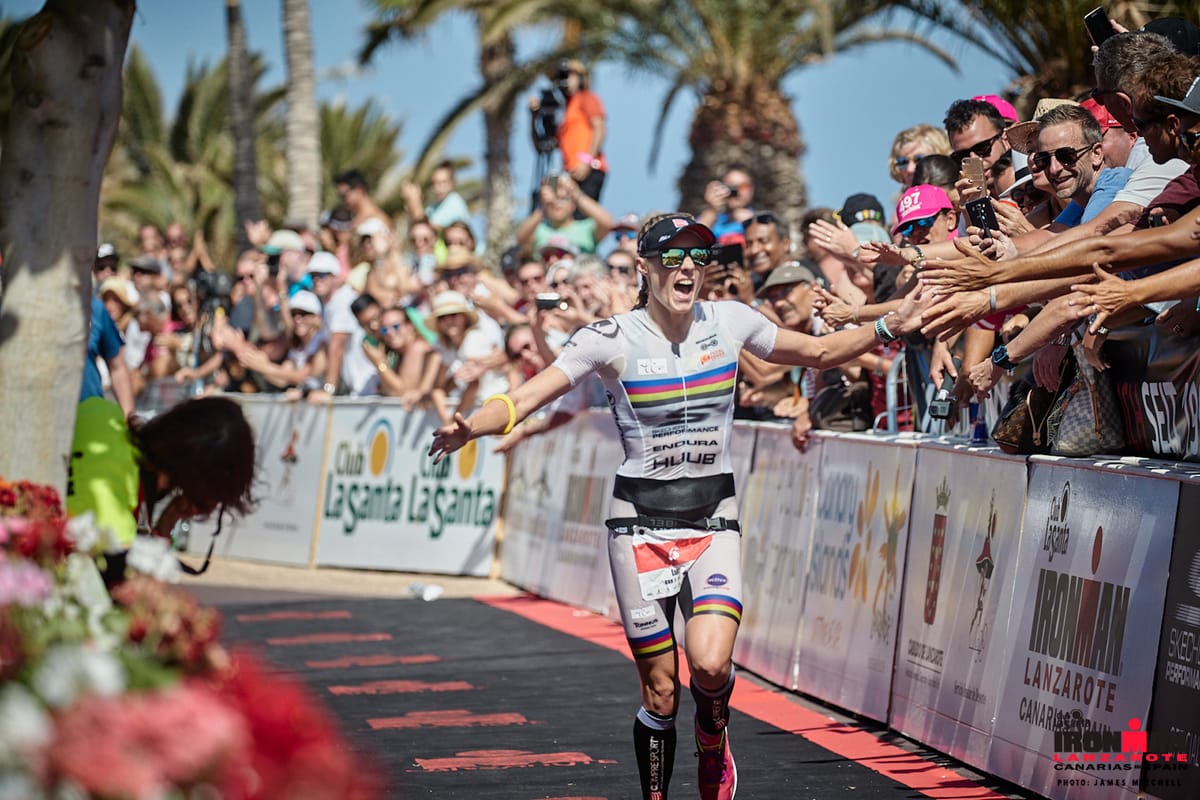 "The whole year has gone better than expected, so I'm very happy with how it's been going to be honest," beamed Lucy. The British athlete's trajectory in the past twelve months has been huge thanks to an ironclad mindset and a turning point in her mental approach to racing. Before the success though, Charles was a ferocious age grouper on a mission.
"I swam a lot at school, then I decided to take a break from swimming and do a marketing job," Charles told Trizone. "At the end of that year, I decided I wanted to do an Ironman. I'd never done triathlon before but I did Ironman UK in 2014." In her casual English accent, it's almost as though Lucy doesn't realise deciding to do a triathlon is one thing, but entering into Ironman UK and actually finishing it is another thing altogether! "I got a buzz from Ironman and I wanted to keep doing it," said Lucy.
Kona age group champion in 2015
"In 2015 I decided I wanted to take triathlon more seriously and go to Kona. I went back to Ironman UK and won my age group there, and I'd also won my age group at UK 70.3, and qualified for the 70.3 worlds. I won my age group there, so that was a huge step up."
After qualifying for her age group (F18-24) at Kona, Charles decided she'd just keep her cool and go and soak up the atmosphere, but the athlete was too competitive. "Once I started training I decided I wanted to be a contender," said Charles.
With her fierce swimming prowess, Charles set a ridiculously fast swim pace motivated by the aim of setting a new swim record. She may not have set a record, but her time of 52:20 was 2.5 minutes faster than the fastest female pro Jodie Swallow (55:04) and was equal to the fourth fastest pro male.
In just one year Lucy Charles progressed from considering doing an Ironman while at her marketing desk, to winning her age group at Ironman UK. Amazing.
2017 – Challenge Gran Canaria Lucy Charles' Breakthrough
"I raced in Dubai in January and finished tenth," Charles told Trizone. "I felt like that was how the season might go. I might just be at the bottom end of the top ten and I'd just be building all year." Thanks to her hard work and determination though, luckily her predication wasn't correct.
Lucy Charles finished Gran Canaria in second place just six seconds behind Emma Pallant! "The race gave me the confidence to believe I had the ability to bike, and I could run strong off the bike," Lucy told Trizone. "I hadn't run off the bike since the year before, and that hadn't been great as I had a stress fracture at the time. I'd done a big block of training, so it was good to see that training had worked."
Every athlete has their breakthrough event, and for Lucy Charles, Gran Canaria 2017 was it. "That race was a big break for me in my confidence, to see where I was at."
Losing a bike sponsor gaining a new partnership
If you saw Lucy Charles riding around on a bike covered in tape at IM Lanzarote, with writing saying 'lucycharles.co.uk' it was in the midst of a sponsorship change over for the athlete. "At the end of 2016, Boardman said they wouldn't continue to sponsor me, so I didn't want to give them free coverage and hence I wrote my name over where the branding was," laughed Charles.
The race was a huge victory for Charles who claimed her first pro win while setting the bike record on the notoriously difficult bike course. The race was hugely exciting, and by T2, Lucy had an impressive lead of almost 20 minutes ahead of Lucy Gossage. During the run course, Corinne Abraham worked hard to make up the distance, but Charles was too strong, and won in just 09:35:40, almost 10 minutes ahead of Abraham.
"I have no words for how it ended, it was absolutely amazing! I was quite surprised how well the bike course went, but I had a big focus on that during my training so it's was definitely worth it. I knew I wouldn't like the run anyway so gave it a go on the bike course," said Lucy.
It's no surprise after Lanzarote, that Lucy caught the attention of the team at BPM Sport Athlete Management who manage the likes of world champions Tim Reed, Holly Lawrence and Flora Duffy. Working with BPM's UK representative saw a strategic shift in how Lucy interacted with sponsors and take a bigger picture approach. Soon after bike sponsors jumped at the chance of working with Charles, and the decision was made to focus on trialing the best possible brands for Charles to gain additional competitive edge for the long term. This lead to Specialized providing her a new bike set up however  it was just one week before Frankfurt – clearly not ideal.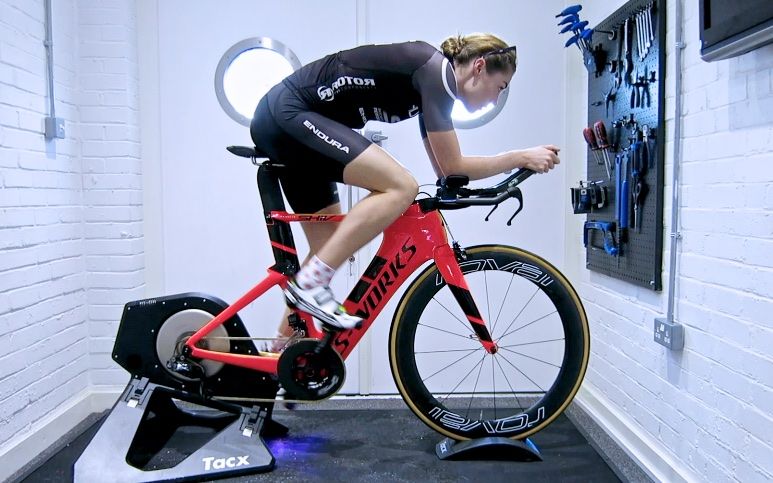 Luckily through very specific bike fits and measurements with Freespeed in London, the changeover was an easier process. "I had a fit session with Richard at Freespeed on Wednesday the week before, then on the Saturday I took it out for a ride on the road, just over 100km. We had a few teething issues like any bike, and we adjusted it, then I flew to Frankfurt and raced on it straight away," said Charles.
"My management team were a bit nervous I was on a new bike for the race, but it went well. I have to commend BPM, Specialized and Freespeed for that, it was just professionalism at another level" said Charles.
Recovery is key for Charles in 2017
Two Ironman events before Kona may seem like a lot for some, but for Lucy Charles it's all in her stride. "Last year, two Ironman's before Kona would have been a lot. In the past, I was at transition once and went to get my bike and passed out. This was after completing Kona in 2015, after the race I went to collect my bike and passed out. "Now, I take everything from the aid station if it's a hot day. In Frankfurt I took water, and ice, and anything that was available. If you can cross the line without falling in a heap and you can have a few days rest and get back to training afterwards, then why not."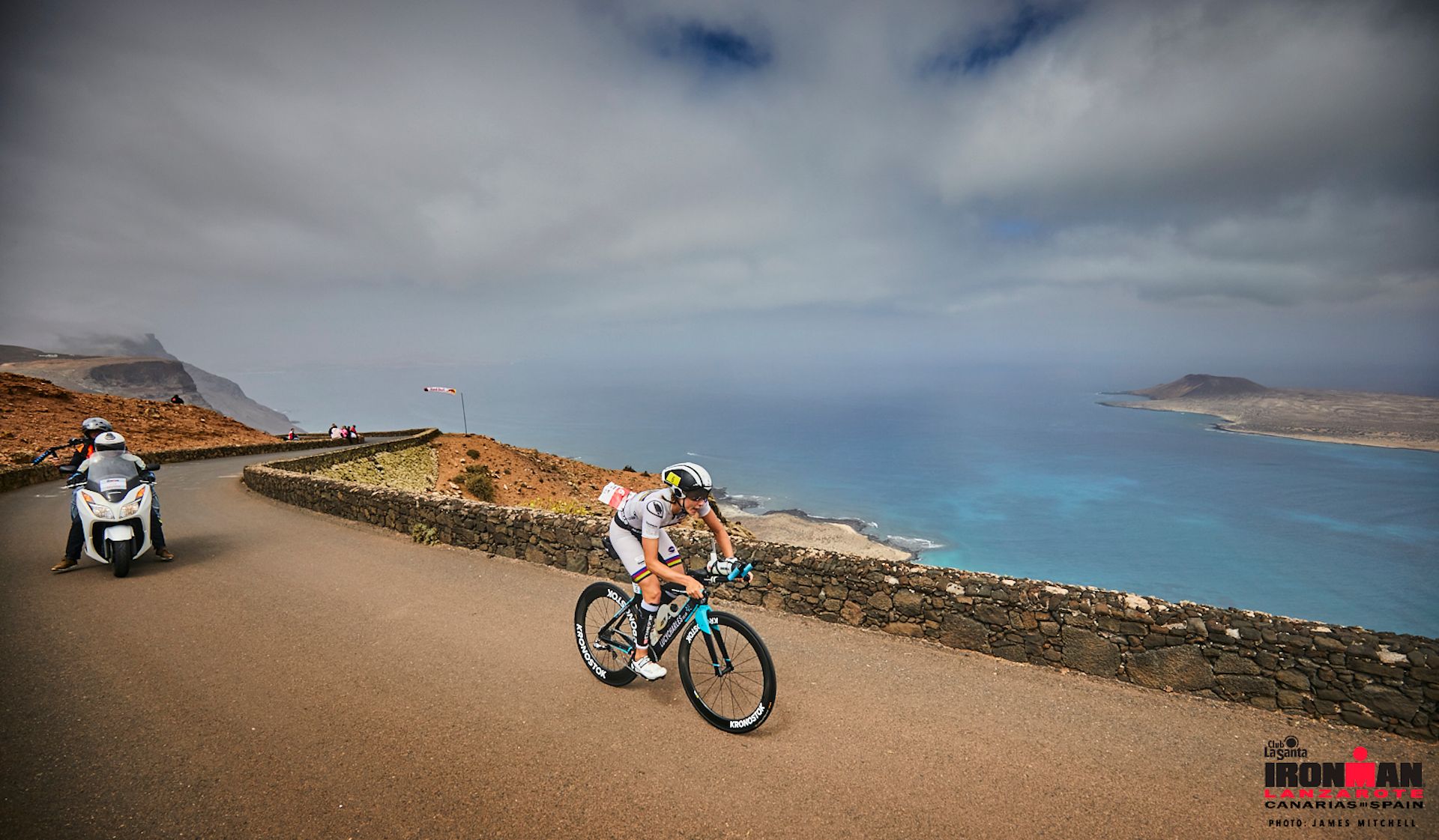 Lucy Charles has been focusing on getting her recovery just right to enable her to get the most out of racing this year. "I've been working on three things," said Charles, "I've been working on getting my nutrition right, staying hydrated and keeping cool if it's a hot race."
Unlike her early Ironman races, Lucy Charles is much better at post-race relaxation than before. "When I did my first few Ironman races, I couldn't stomach anything afterwards I felt so sick. Now I can sit down and eat something, and I always have a protein shake in my recovery bag so I can start the recovery process instantly," Lucy told Trizone.
Winning partnership with Reece helps motivate Charles' racing
Lucy Charles and her fiancé Reece met six years ago when he was studying sports science, and they were both on the elite swim squad. "We both decided we'd had enough of swimming at the same time," said Charles. "Reece's knowledge of sports science was really helpful especially when we started Ironman. There's no way we could have completed it all without it."
Lucy and Reece train together, live together and work together as they have an online triathlon business, along with a personal training business. While the pair used to work with a number of personal training clients, now they do almost all online training. One of the things the pair prescribes a lot is indoor training, something Lucy Charles knows a lot about.
Zwift rescues Charles from boredom in crappy UK weather
"I live really near London so the roads are manic and the weather is rarely good enough to ride outside," Charles told Trizone. "Most of my rides are indoors, and they're really long rides so I input sessions into Zwift. It gives you that environment where you feel like you're riding with other people," said Lucy.
Technology like Zwift has transformed Lucy's workouts, but it wasn't always so engaging. "The longest indoor training I'd done leading into Kona as an age grouper was a five hour Turbo session. I felt like I was going mad. I had six bottles around me, and one iPhone died and one iPad died. I used to just follow my little numbers on the Garmin screen," said Charles. "Zwift really is a blessing,"
Lucy Charles is Ironman's biggest new talent and she's one to watch at Kona this year. Get ready, Charles is coming.