News & Racing
Matt Burton and Melissa Hauschildt win inaugural Challenge Philippines 2014
Featuring over 700 age group athletes from 38 countries and one of the largest and fastest pro fields ever assembled in Asia, Challenge Philippines tested the will and courage of every participant today. Set in beautiful Bataan Province, Philippines, triathletes swam in pristine waters, bikes the ra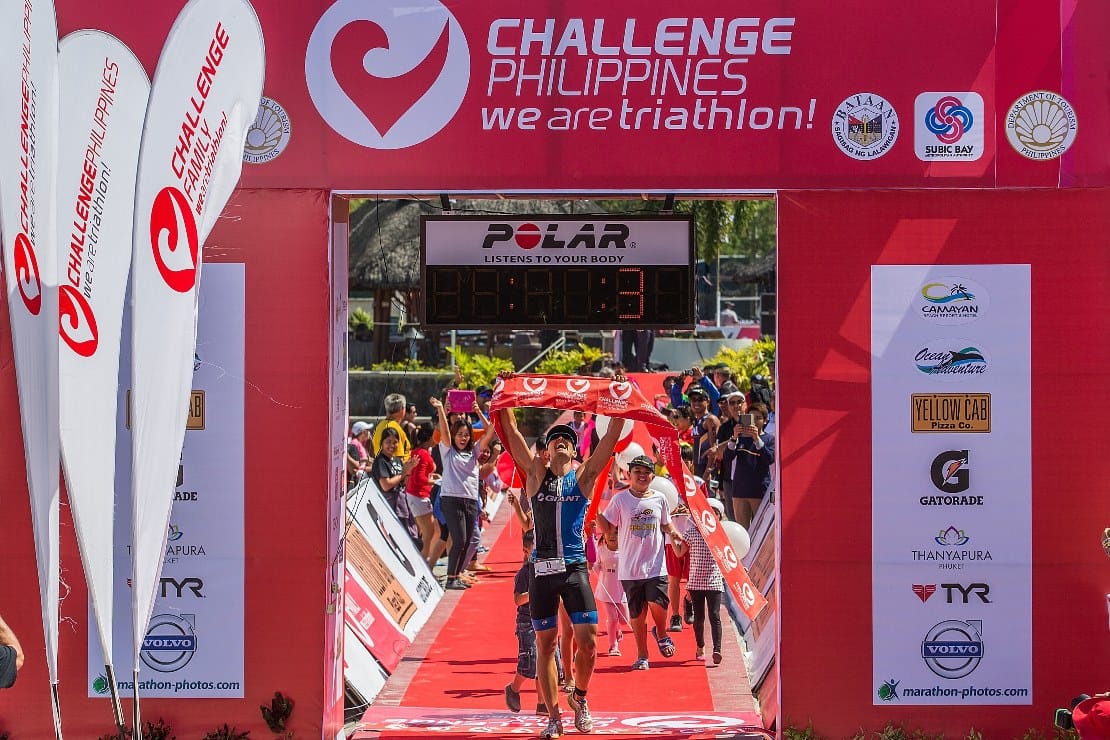 Featuring over 700 age group athletes from 38 countries and one of the largest and fastest pro fields ever assembled in Asia, Challenge Philippines tested the will and courage of every participant today. Set in beautiful Bataan Province, Philippines, triathletes swam in pristine waters, bikes the race's fabled Seven Hills of Bataan and ran through triple canopy forest along rolling shaded trails.
Fighting it out for the one of the sport's richest pro prize purse for the half distance, of over $50,000 USD, Matt Burton (AUS) took the men's title in a time of 4:26:53 and Melissa Hauschildt (AUS) took top female honors in 4:39:26.
In the women's race, Laura Bennett (USA) was first out the water in 25:06, over two minutes ahead of Hauschildt but in true Hauschildt fashion, Melissa hammered the bike course and run winning with over a five minute lead on second place Annabel Luxford (AUS). Olympian Emma Pooley (GBR) rounded out the women's podium just 40 seconds behind Luxford.
"It was an incredible race, well organized, just amazing, I loved it! Maybe one of the toughest I have ever raced, but great!" said Hauschildt.
Burton was also playing catch up in the first part of the race, exiting the water over five minutes off the pace sent by Greg Bennett (USA) and Michael Murphy (AUS) who both clocked 23:40.   However his prowess on the bike soon shone through posting the fastest split of the day in 2:34:28 entering T2 just a minute behind Murphy. He confirmed his victory with the day's fastest run split of 1:12:17 with Murphy taking second and Frederick Croneborg (SWE) completing the men's podium.
Top finishing Philippine athlete, Augusto Benedicto, said it was inspiring to race in his own country.
"It was a big challenge to finish Challenge Philippines because it is the first in the country. The race was beautiful. Thank you to my fellow countrymen who cheered, they were so many. I was inspired."
Referred too by Greg Bennett, Olympian and two-times ITU World Series Champion as one of the most beautiful yet "toughest old school courses", the Challenge Philippines did not fail in providing a true test of human endurance. Cheering schools children, numbering in the thousands, stood beside villagers as triathletes pushed their limits. "Tough, challenging and beautiful" was the expression heard most as each finished. Challenge Philippines will surly be ranked as one of the toughest, if not the toughest, half iron distance race in the world.
Dave Voth, Challenge Philippines CEO, said "It was a day to celebrate the Pinoy Spirit, the never say die attitude of the Philippine people is a perfect match with Challenge Family core values. It was a beautiful day, an amazing race, but with any new race, it takes enormous amount of passion from many to deliver the best experience. Our athletes expressed over and over how much the course tested, but how wonderful the experience was.