News & Racing
Matt Hauser Brings The House Down in Munich
Hauser delivers stunning performance in Super League Triathlon Munich to shock favourite Hayden Wilde to take the tape and become the overall Super League series leader.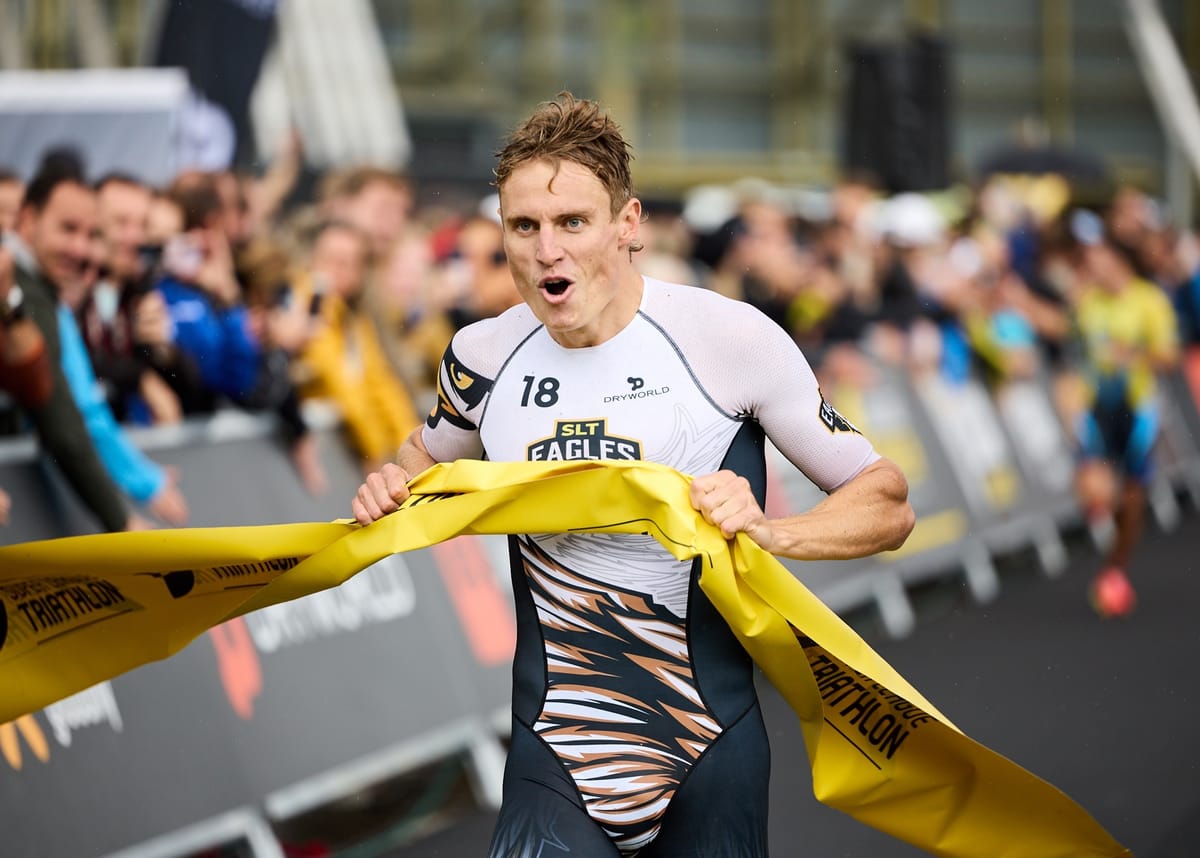 ustralia's Matthew Hauser continues a run of success in his breakout elite international season with a win at Round 2 of the Super League Triathlon Championships Series coming as an impressive sixth podium in as many races (following Super League Silver in London, Commonwealth Games Bronze Individual & Bronze Mixed Relay, WTCS Hamburg Silver Individual & Silver Mixed Relay in July).
Raced over the brutal enduro format which includes a 300m swim, 4km bike and 1.6km run repeated non-stop over three stages, Hauser fought to stay in the race before a phenomenal turn of speed on the final leg saw off Portugal's Vasco Vilaca and New Zealand's Hayden Wilde.
The win in Munich was the best way to relieve any lingering frustrations for Hauser, who had finished second to Wilde in the Super League Triathlon opener in London last weekend (Round 1) after being mistakenly issued a penalty when a team-mate false started.
"It certainly wasn't pretty out there. I was battling some demons especially on that second bike. But it was a big last swim and I brought it home for the Eagles. On the last run it was all or nothing and I managed to use the downhills with my long legs!" said Hauser.
"There'll be more pain [next week], but I love Malibu and it'll be great to be back in the surf and hopefully catching a few body waves."