News & Racing
Matty White signs up to race the $142,000 Metaman Iron Distance Triathlon
Australian professional triathlete Matty White has entered the $142,000 Metaman Iron distance triathlon to be held in Bintan, Indonesia on September 1. For White this is a chance to race another iron distance in 2013 with some serious training under his belt and make amends for Ironman Melbourne. He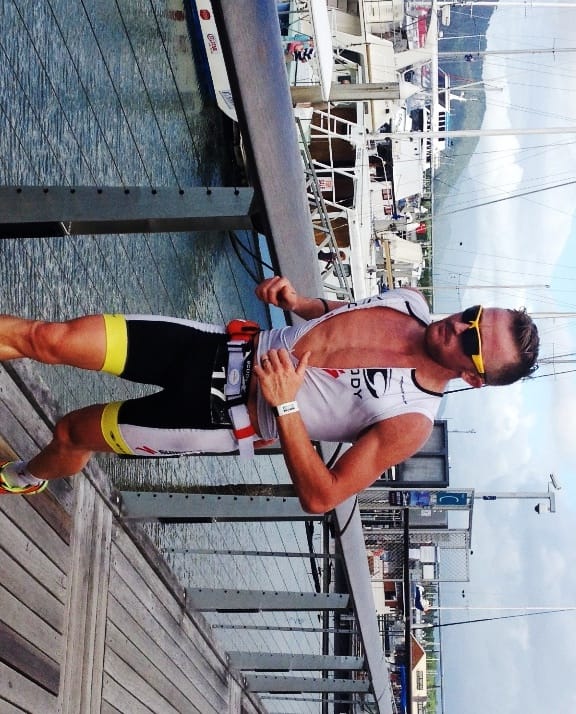 Australian professional triathlete Matty White has entered the $142,000 Metaman Iron distance triathlon to be held in Bintan, Indonesia on September 1. For White this is a chance to race another iron distance in 2013 with some serious training under his belt and make amends for Ironman Melbourne. He threatened at Ironman Western Australia in 2012 until he was eventually caught on the run by Jimmy Johnsen and then Horst Riechel and just managed to hold off a fast-finishing Jason Shortis for 3rd. In 2011 White finished 2nd at Challenge Cairns behind Macca and just ahead of Tim Berkel who he had battled over the race. White loves racing in the heat and Metaman could be his race.
It has been an up and down 2013 for White who raced Ironman Cairns off the back of a 70.3 training program and placed 6th overall in a respectable time. He wanted to see what his body could do in this situation.
We caught up with Matty to chat about the Metaman Iron distance triathlon and find out a bit more about his year and what makes him tick. We also found out Matty's favourite training sessions and his secrets to juggling work, coaching and a young family.
Trizone: Matty, you are signed up to race the Metaman iron distance triathlon at the start of September. What is the appeal of racing in Bintan?
Matty White: I actually expressed my interest in this race last year as Darrell Griffiths from Shotz Sports Nutrition mentioned it to me at Cairns in 2012. Unfortunately I couldn't go as I had a family wedding, so my intention this year was to get there. I contacted the race organiser in February this year and decided to make it a focus. Prize money is a big factor for sure, pay days like this are not too common in our sport so I think as a pro athlete we should support them. I am actually sitting quite well for Kona at the moment with 3700 points but I probably won't go as my main focus would instead be Metaman.
The destination of Metaman looks great, I have never raced in Indonesia but I do race well in oppressive conditions. I finished 2nd in Ironman Korea in 2003 in very hot and humid conditions and got the fastest run coming off an Adelaide winter so am looking forward to another hot humid race.
Trizone: Metaman will mean you have raced two iron distance triathlons in three months. How will the body go?
Matty White: It will be fine as I did no preparation for Cairns, its more the training that knocks you for six actually and I did no ironman training leading into Cairns. So I'm quite fresh and motivated to get a good few months of long stuff behind me, even though it's bloody freezing down here in Adelaide. I learnt a lot about myself in Cairns and my tolerance for Ironman. I went in extremely underdone and really didn't think I would finish but managed to surprise myself and hold on longer than I thought until the wheels fell off halfway through the run. It certainly wasn't enjoyable putting myself through that but I gained a lot of confidence and knowledge for my next race where I will be so much more prepared.
TZ: We notice that you are now officially coaching. How are you juggling this with training, work and your young family.
Matty: It all kind of just phases into one big blur that is my life at the moment! I enjoy being busy and I am lucky enough to have a fantastic knowledge base from 20 years in the sport training and being coached by some of the world's best coaches and athletes. Thus the whole coaching thing comes easy for me, especially when I deal with age groupers, as I basically train like an age grouper myself having a full time job and family commitments to juggle. Essentially I am enjoying it so far and have had lots of interest and some great feedback, so for the moment I will just keep juggling chainsaws!
TZ: Last year finished off with a 3rd at Ironman WA. This year has had some ups and downs for you. You had a win in Albany in January which was taken away, a win at Coles Bay in the lead up to Melbourne. Ironman Melbourne didn't go to plan. How did your training go for Melbourne and what happened in the race?
Matty: Let's not talk about Albany except to say that it was a fantastic race and location and I will be back for sure to defend my "illegitimate" title. After this year's race I was actually thinking about kidnapping Guy Crawford's cat and holding it for a $2000 ransom (which was the prize money I lost) but Guy is such a nice bloke I opted not too!
Certainly this year has had a lot of ups and downs, but I am lucky enough to be involved with the Team latitude concept which along with Tim Berkel, Mitch Anderson, Mitch Robins and others we try and support grass roots triathlon races and give back to the sport and local community with races like Port Douglas long Course and Coles Bay. This concept has helped me get to these races and nab a few wins which was good. As for Melbourne I was really fit coming into the race but made a rookie error in my bike set up by drastically changing my position about 4 days out from the race, it was just too much too soon and my body geometry was completely thrown out which was not ideal. I decided to pull out after the first lap because I just couldn't place any power down and my legs and glutes were really under too much stress.
TZ: You raced in the Busselton 70.3 earlier this year and for 10th overall and you have raced Busso a number of times with some good results. There were some fast runners in this field.   In hindsight what would you have done differently in this race?
Matty: I probably would have prepared a bit better, it's really that simple. I got a bit down emotionally after Melbourne and wanted to spend some more time with my daughter so just did the basics leading into the race and with a field like that there was nowhere to hide, so it was a good kick up the arse for me leading into my next ironman.
TZ: In June you made the last minute decision to race in the Ironman after initially planning to race the 70.3. What was the thinking behind this decision?
Matty: I really didn't think I had the high level fitness speed for the 70.3 especially in that field but felt that I could get through the ironman just on base alone and come away with a possible top 5. I know my body and where it's at and I just wanted to do a 'no prep' ironman and see how deep I could go when I had to, it posed a good challenge for me and that's what I like doing, it was something different for me to tackle and actually gave me some more motivation for future races.
TZ: How has your training been going in preparation for Metaman?
Matty: Really good actually like I mentioned before I have found some new motivation and drive, as a Pro athlete it would be naïve of us to say that we don't go through ups and downs with motivation but I feel like I am in a good place presently and am back to enjoying the long km's again.
TZ: Do you have an area of weakness that you are currently focusing on at all? If so what are you doing to address them?
Matty: The last 30-50km of the bike has been a bit of an issue, primarily because I have not been able to get the long rides in, but now I have managed to get the riding in and do the work that's required. Ironman training is not complicated; it's just a matter of getting the work done which can be difficult with a full time job and family.
TZ: What are your favourite sessions in each discipline?
Swim 15x200m leaving on 2:40, with last five leaving on 2:35
Bike 120km with a 50km TT swapping off with another rider at race pace
Run 15x1km reps with 1km off at 70.3 race pace
TZ: As someone who juggles many things what bits of gold do you have for other mere mortals who are working, juggling families and training for Iron distance triathlons?
Matty: Yeah sure do. I find that its relatively important to monitor your body as these external factors can take energy away from your training and make you more tired than you think so monitor your resting HR each morning as that is the best indicator of over training or ensuing sickness. Also don't take other things for granted, this sport can place you in a bubble sometimes as it is so time consuming that it's easy to ignore family and work commitments. Some days it is good to take a step back onto Planet Earth and do normal things like spend time with family and friends and to have a beer if you feel like it. The main thing training wise is to have key sessions in a week like long ride/long run/hard tempo run etc. just make sure you hit those sessions well and then work around them. This takes the pressure off with all the other junk/easy km's and you can do them when you can.
TZ: What does the rest of the year hold for you?
Matty: I am really looking forward to Yeppoon 70.3 next month, this is the last time that the race will be up there which is a shame as for most southern athletes it's a great escape in winter. I won this race in 2009, and have since finished 2nd and 3rd so I am really looking forward to being involved in its last year. After this I will be doing Metaman, then possibly Mooloolaba 70.3 and will be back in Busselton in December to try and grab the elusive win there!