News & Racing
McCormack and Brown talking themselves down in the 2012 Cairns Airport Cairns Ironman
Two time Ironman world champion Chris McCormack will head line a world class field to compete at the inaugural 2012 Cairns Airport Cairns Ironman this Sunday. (Pro start list and top 2011 Cairns results at bottom of article) A string of world class names in both fields have opted to contest the Cair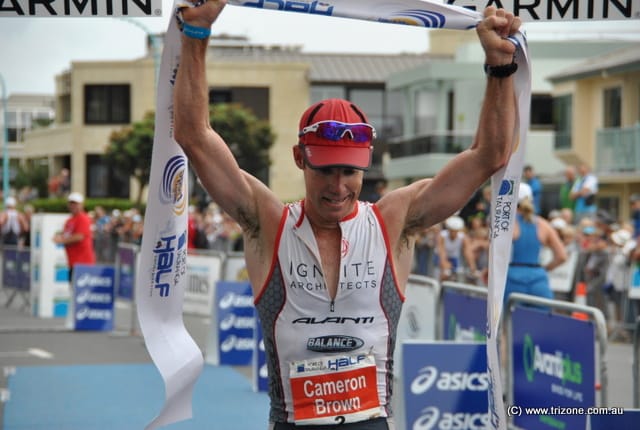 Two time Ironman world champion Chris McCormack will head line a world class field to compete at the inaugural 2012 Cairns Airport Cairns Ironman this Sunday.
(Pro start list and top 2011 Cairns results at bottom of article)
A string of world class names in both fields have opted to contest the Cairns event which is a great reflection on the event and sure to produce some outstanding racing.
McCormack is playing down his chances of taking the title having invested most of his efforts in 2012 on making the Australian Olympic team and openly admitting this is the most "under prepared" he has been in an Ironman race.
"This was not through choice, but was forced upon me by changes to the Olympic selection criteria that left me in this position," said McCormack.
New Zealand's Cameron Brown will contest his second Ironman in Australia this year finishing second at the inaugural Ironman Asia-Pacific Championship Melbourne back in March.
The 10 time Ironman New Zealand champion turned in an outstanding performance in Melbourne, but says he is not in the same shape having a different preparation, and battling a virus for the past two weeks.
Already in Cairns, Brown has been out riding over the course, giving the roads a huge wrap and predicting some fast times on the bike.
"The run also looks fast but I hope it's not as hot as last year, if the sun and humidity come out then it could be close to Hawaii heat.
"The only thing I won't be doing is the swim, I'll save that until race day – all I keep thinking about are the crocs," said Brown.
(Breakfast with the pros on Monday morning)
Brown still backs McCormack as a favourite despite his limited preparation.
"Even though he hasn't done too much Ironman training he will have a tonne of speed from racing the ITU World Championship series so he will be fast and dangerous."
The Trans Tasman rivalry is always healthy and Brown would like nothing more than to snatch a win from the Australians, but remains cautious.
Always nice to beat the Aussie's on their home turf but it's also very hard, and there are a number of guys that will be challenging Macca for the title," added Brown.
Some of those other contenders include South Australian Matty White who is hoping he can go one better after finishing second at the Iron distance race in Cairns last year. The new dad has targeted this race and will definitely feature at the head of the field. Last year he finished 12 minutes behind Macca to take second place.
Victorian Luke Bell comes into Sunday's race as a threat after a solid performance in Melbourne earlier in the year and a recent training stint on the Gold Coast.
David Dellow continues to improve with every Ironman race and the conditions will play into his hands in Cairns. Dellow performed strongly in Melbourne and has the athletic ability to win an Ironman. Last year Dellow was 6th overall in Cairns.
It will be interesting to see how Leon Griffin goes. The winner of last years Cairns Half did Ironman Australia recently and sitting down after the finish swore he would never do another and that he is obviously a half iron distance athlete. A couple of days later the pain had worn away and he was ready to go again.
A dark horse is Aaron Farlow and if he is on and in form he could be the one to beat. Farlow won Ironman UK last year and Challenge Wanaka this year. In addition he was 2nd and 3rd at two other iron distance events in 2011. Farlow is coached by Brett Sutton and certainly has the miles done. Farlow is recovering from a hamstring injury but is backing himself to be 'in the mix'.
Denmark's Jimmy Johnson will be seeing if his life under Coach Grant Giles on the NSW mid North Coast is the perfect recipe for getting to the pointy end of the field.
Another Kiwi will most likely be leading the field after the swim. Bryan Rhodes has done a fair bit of racing this year and seems to be getting stronger and stronger. The renowned swimmer will push the pace from early on.
Victoria's Mitchell Anderson will be one of the ones to watch on the bike. He will pick up time in to get him on to the run in a solid position.
Racing for his second time as a pro in an Ironman is Todd Israel. Israel finished in a5th spot with an 8:33.
Women's Race
Australia's Rebekah Keat returned home last weekend from her training base in the US ahead of this weekend's race. The Ironman champion is ready for retribution in Cairns after a disappointing race in Melbourne.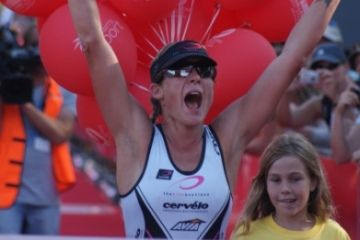 "I made some rookie errors in Melbourne and let the frustrations of the way the race unfolded get to me. This won't happen again, I learnt my lessons."
Keat joined up with US coach Siri Lindley earlier this year and says she is the happiest she's ever been under the former world champions guidance.
"I love my new coach Siri, and team Sirius is an amazing squad with fantastic group dynamics.
"I can't thank Team Sirius enough for one of the best and most positive influences in my career," said Keat.
In 2011 Keat managed to just keep ahead of 'then' rookie Michelle Mitchell on the bike and run.
Mitchell has since been on a fast track to the top, going on to record second place at the SunSmart Ironman Western Australia and finally victory in Challenge Barcelona.
Her win at the URBAN Hotel Group Ironman Australia has sent a resounding message and she will take that form into the race on Sunday.
"I am really going in off the same prep as Port Mac. I have had a couple of weeks off training since then to freshen up for Cairns."
In just over a year she has achieved outstanding results and is rapidly improving.
"I am a better athlete a year on, I had only done one Ironman prior to Cairns last year and now I have done 5, it's given me time to work on everything.
"It is a strong field again this year with some Ironman legends racing; it'll be really good to toe the line with these girls.
"My goal is to gain points toward the world championships. I haven't raced two Ironman's this close before so I will be expecting to carry some fatigue into this race, but I am willing to give it everything for a top five finish," said Mitchell.
Coming to Cairns with the goal of upstaging Keat and Mitchell will be 2010 Ironman Australia winner Carrie Lester. Lester had an impressive debut in 2010 but has battled injury problems since. She is back and
Hoping to improve on her 5th last year will be Belinda Granger. Granger was in touch with the field on the swim and the bike and only lost ground in the run. Her T1 last year was slow and cost her valuable time.
Last year Kiwi Candice Hammond ran in to 4th place overall and will be coming back to Cairns with a lot more experience under her belt.
Last years Cairns Half winner Rebecca Hoschke is stepping up to the Ironman and will be a solid competitor.
The 226km race will take place in tropical Cairns, Far North Queensland. The course will include a 3.8km swim in Sailfish Quay, a fast and smooth 180km bike taking in the stunning Captain Cook Highway up to Port Douglas and 42.2km run from Marlin Coast to the Cairns Airport Ironman Cairns finish line, located in the heart of Cairns at Fogarty Park.
The 2012 Cairns Airport Ironman Cairns is one of nearly 30 Ironman events worldwide. Cairns Airport Ironman Cairns will be a P-2000 level race and will offer 100,000 EUR professional prize purse and additionally, 40 Ironman World Championship qualifying slots will be available for age group athletes.
RACE START:
Sunday, 3 June @7:05am
Pro Start List
| | | |
| --- | --- | --- |
| 1 | Christopher McCormack | AUS |
| 2 | Cameron Brown | NZL |
| 3 | Luke Bell | AUS |
| 4 | Luke McKenzie (now racing 70.3) | AUS |
| 5 | Matty White | AUS |
| 6 | Leon Griffin | AUS |
| 7 | David Dellow | AUS |
| 8 | Jason Shortis | AUS |
| 9 | Aaron Farlow | AUS |
| 10 | Justin Granger | AUS |
| 11 | Jimmy Johnsen | DEN |
| 12 | Bryan Rhodes | NZL |
| 13 | Petr Vabrousek | CZE |
| 14 | Mitchell Anderson | AUS |
| 15 | Simon Cochrane | NZL |
| 16 | Finnbar Crennan | AUS |
| 17 | Michael Gee | AUS |
| 18 | Todd Israel | AUS |
| 31 | Rebekah Keat | AUS |
| 32 | Michelle Mitchell | AUS |
| 33 | Belinda Granger | AUS |
| 34 | Carrie Lester | AUS |
| 35 | Melissa Rollison | AUS |
| 36 | Rebecca Hoschke | AUS |
| 38 | Candice Hammond | AUS |
| 39 | Amanda McKenzie | AUS |
| 41 | Belinda Harper | NZL |
| 42 | Ange Castle | AUS |
| 43 | Emi Sakai | JPN |
2011 top mens's results
| | | | | | | | |
| --- | --- | --- | --- | --- | --- | --- | --- |
| Pos | Cat Pos | Name | Time | Cat | Swim | Cycle | Run |
| 1 | 1 | Christopher McCormack | 8:15:56 | M-Elite | 0:47:26 | 4:34:56 | 2:51:00 |
| 2 | 2 | Matty White | 8:28:36 | M-Elite | 0:49:30 | 4:38:24 | 2:57:55 |
| 3 | 3 | Tim Berkel | 8:29:20 | M-Elite | 0:49:28 | 4:39:08 | 2:57:44 |
| 4 | 4 | Jamie Whyte | 8:35:07 | M-Elite | 0:49:28 | 4:38:21 | 3:04:23 |
| 5 | 5 | Clayton FETTELL | 8:36:14 | M-Elite | 0:43:48 | 4:38:15 | 3:10:59 |
| 6 | 6 | David Dellow | 8:41:39 | M-Elite | 0:46:02 | 4:41:54 | 3:10:22 |
| 7 | 7 | Jonathan Hotchkiss | 8:42:49 | M-Elite | 0:50:29 | 4:37:16 | 3:11:57 |
| 8 | 1 | Mike Le Roux | 9:13:41 | M-35-39 | 0:52:24 | 4:57:50 | 3:18:46 |
| 9 | 1 | Paul Wiedersehn | 9:14:42 | M-25-29 | 0:47:24 | 5:03:34 | 3:19:21 |
| 10 | 8 | Chris Dmitrieff | 9:17:03 | M-Elite | 0:52:51 | 5:13:47 | 3:06:09 |
| 11 | 1 | Hayden Armstrong | 9:18:21 | M-30-34 | 0:52:05 | 5:03:18 | 3:19:03 |
Women's 2011 top results
| | | | | | | | |
| --- | --- | --- | --- | --- | --- | --- | --- |
| Pos | Cat Pos | Name | Time | Cat | Swim | Cycle | Run |
| 1 | 1 | Rebekah Keat | 9:26:31 | F-Elite | 0:52:57 | 5:16:34 | 3:14:04 |
| 2 | 2 | Michelle Mitchell | 9:30:41 | F-Elite | 0:53:00 | 5:17:21 | 3:16:10 |
| 3 | 3 | Carrie Lester | 9:34:56 | F-Elite | 0:55:20 | 5:11:48 | 3:24:50 |
| 4 | 4 | Candice Hammond | 9:43:03 | F-Elite | 0:57:26 | 5:11:26 | 3:29:54 |
| 5 | 5 | Belinda Granger | 9:44:41 | F-Elite | 0:52:56 | 5:13:32 | 3:34:34 |
| 6 | 6 | Christie Sym | 9:49:09 | F-Elite | 0:57:21 | 5:16:42 | 3:31:34 |
| 7 | 7 | Lisa Ribes | 9:52:41 | F-Elite | 1:05:34 | 5:16:09 | 3:27:31 |
| 8 | 1 | Kym Jaenke | 10:04:24 | F-30-34 | 0:52:37 | 5:28:42 | 3:37:36 |
| 9 | 8 | Simone Maier | 10:05:37 | F-Elite | 1:02:51 | 5:16:12 | 3:41:17 |
| 10 | 1 | Susan Crowe | 10:13:05 | F-35-39 | 0:58:35 | 5:21:43 | 3:47:00 |