News & Racing
Mignon Wins Ironman France Nice, Sets Pace for Upcoming World Championship
Clement Mignon clinches victory in Ironman France Nice, setting the stage for a thrilling Ironman World Championship in September.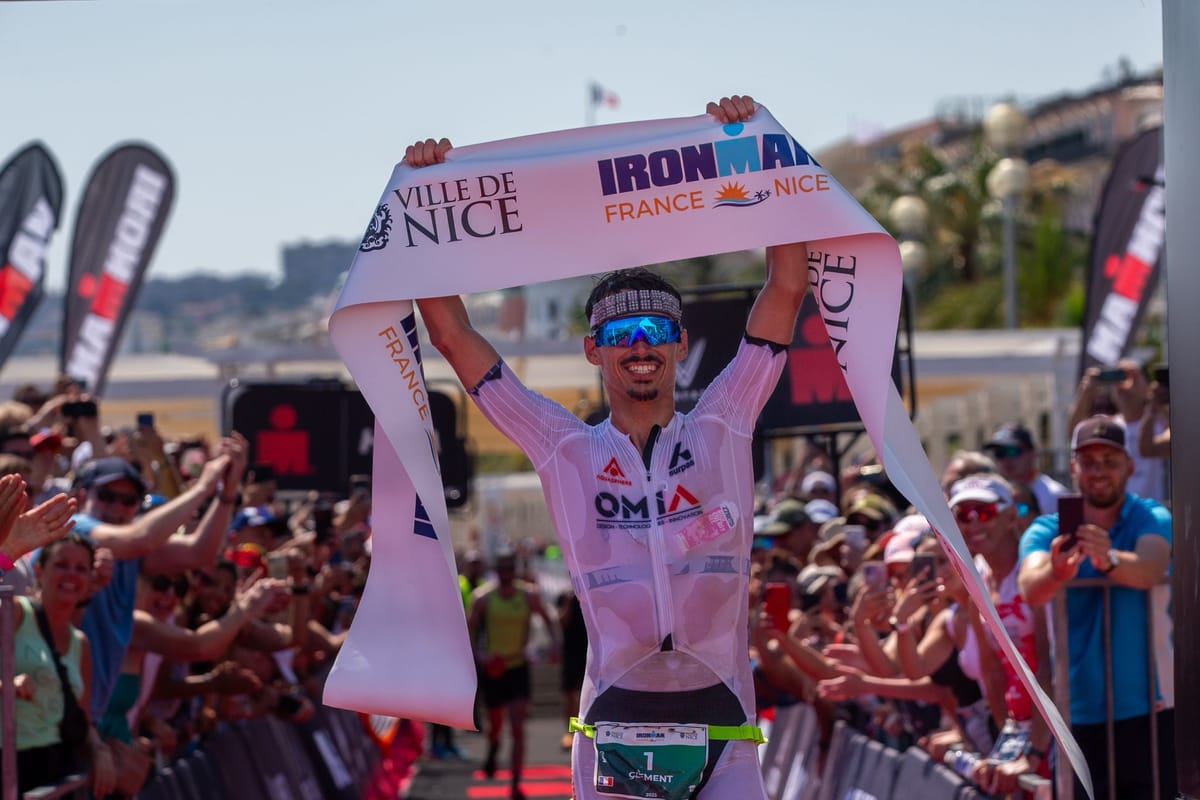 Why it matters: Clement Mignon emerged victorious in Ironman France Nice, a significant morale booster ahead of the upcoming Ironman World Championship in Nice, France.
Setting the pace: Ironman France Nice set the stage for 31 professional male athletes, including Clement Mignon, Cameron Wurf, and Arthur Horseau, among others, all eyeing a coveted podium finish.
What they are saying
Mignon: "I want to thank Marjolaine [Pierré]... I lost two minutes behind Cameron, but that decision helped me on the run."
Bart Aernouts: "I am very happy for Clement because he deserves it. I have had amazing times in Nice and I'm so glad for being on the podium again."
Jonas Hoffman: "This is amazing for me... My muscles are hurting because of that brutal run. This is such a beautiful venue, and I am happy to have raced here."
By the numbers
1st Place: Clement Mignon (FRA) – 8:17:40
2nd Place: Bart Aernouts (BEL) – 8:24:12
3rd Place: Jonas Hoffman (DEU) – 8:27:25
Between transition
The athletes competed in a two-loop 3.8 km swim, followed by a 180.2 km bike ride, and completed the race with a four-loop 42.2 km run.
Through Time: The winners' previous performances add to their credibility and prestige ahead of the World Championship - especially for Mignon, who already boasts a strong track record.
The bottom line: With Clement Mignon's impressive win at Ironman France Nice, expectations and anticipation for the upcoming World Championship in Nice are reaching new heights. The professional men's competition is poised to deliver an exciting battle.