News & Racing
Mooloolaba, Sunshine Coast to host its inaugural IRONMAN 70.3 triathlon
The Sunshine Coast's reputation as a leading sporting event destination has been strengthened with Mooloolaba announced as the host of the inaugural IRONMAN 70.3. Tourism, Major Events, Small Business and the Commonwealth Games Minister Jann Stuckey said it was a great coup for the region with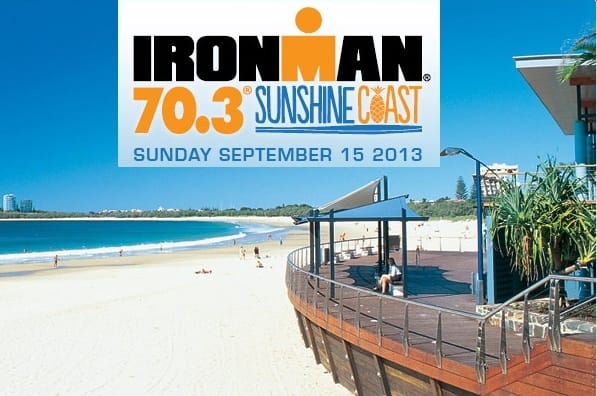 The Sunshine Coast's reputation as a leading sporting event destination has been strengthened with Mooloolaba announced as the host of the inaugural IRONMAN 70.3.
Tourism, Major Events, Small Business and the Commonwealth Games Minister Jann Stuckey said it was a great coup for the region with the event set to attract 1500 competitors and thousands of visitors.
"IRONMAN 70.3 Sunshine Coast is the first IRONMAN event for the region and a fantastic addition to Queensland's major event calendar," Ms Stuckey said.
"It complements a series of popular triathlon competitions across the State including the successful Noosa Triathlon Multi-Sport Festival, Mooloolaba Triathlon and Cairns Airport Adventure Festival including IRONMAN Cairns.
"Securing major events like this demonstrates Queensland's ability to host leading sporting festivals and showcases the State on a global stage."
The IRONMAN 70.3 Series is the fastest growing triathlon series in the world, with the inaugural Sunshine Coast event joining 59 events held in 24 countries that serve as qualifiers for the IRONMAN World Championship 70.3.
"The inaugural IRONMAN 70.3 Sunshine Coast is expected to attract a high quality field and the Newman Government is proud to invest in events like this through Tourism and Events Queensland," she said.
The Sunshine Coast will offer an idyllic course for athletes who will swim 1.9km, cycle 90km and run 21.1km on a course with stunning beach and ocean views.
Sunshine Coast Regional Council Mayor, Mark Jamieson, welcomed the new event to Mooloolaba.
"The Sunshine Coast has a superb reputation for staging major events," Mr Jamieson said.
"We already host the hugely popular Noosa, Mooloolaba and Caloundra Triathlons along with the Sunshine Coast Marathon, and the IRONMAN 70.3 Sunshine Coast fits in seamlessly.
"We are very proud to have won this event "it is a great addition to our ever-growing portfolio of major events being held here on the Coast."