Gear & Tech
Review: New Balance FuelCell Rebel v2 2021 Running Shoe
Neutral Road Shoe26mm / 20mm6mm drop204 grams Initial thoughts: Lightweight, comfortable and a faster paced shoe. This is a great shoe! New Balance have delivered. The faster mid to forefoot runner will appreciate this latest version of the FuelCell Rebel. Unlike the Fresh Foam 1080 v11 which is mor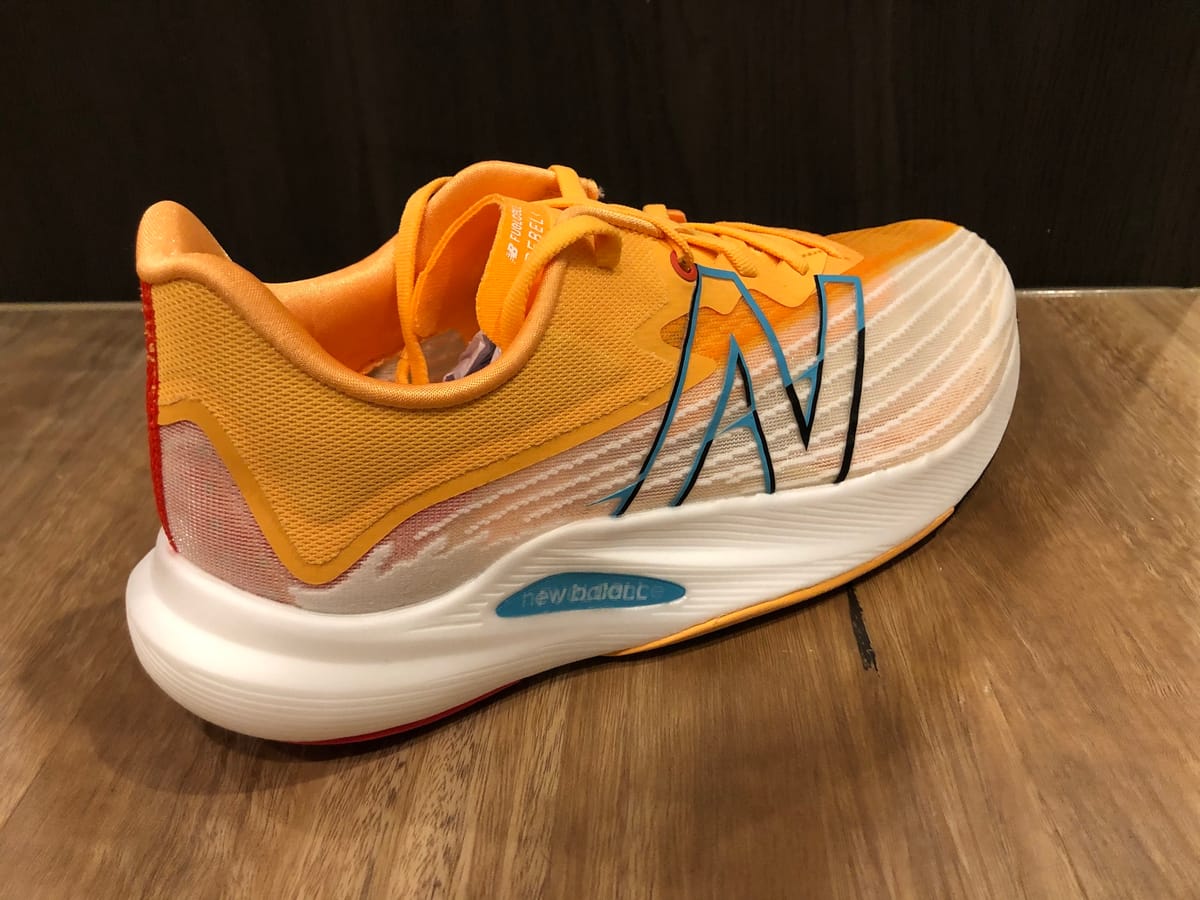 Neutral Road Shoe
26mm / 20mm
6mm drop
204 grams
Initial thoughts: Lightweight, comfortable and a faster paced shoe.
This is a great shoe! New Balance have delivered. The faster mid to forefoot runner will appreciate this latest version of the FuelCell Rebel. Unlike the Fresh Foam 1080 v11 which is more suited to the beginner and social runner, the FuelCell Rebel v2 is a good fit for the experienced runner.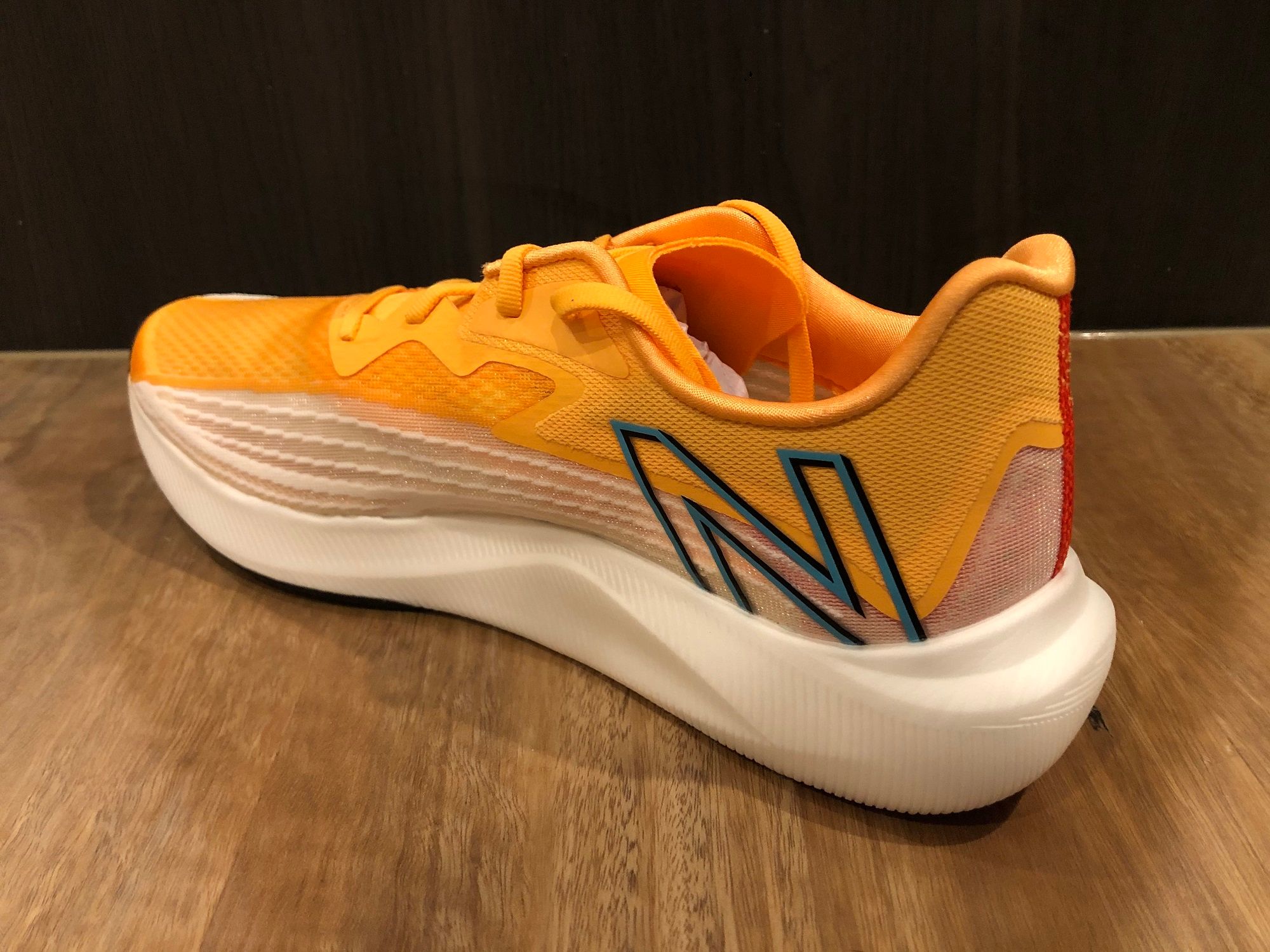 The Shoe
I have been running in carbon plated shoes since July 2020 and you get used to the responsive nature of these shoes. When reviewing 'normal' running shoes there can be a slight disappointment. However, when we received the New Balance FuelCell Rebel v2 and hit the road for the first run we were pleasantly surprised.
The first time I laced the new Rebel v2s up and hit the pavement the feeling was positive. You are immediately pushed forward and want to run faster. The FuelCell foam has a spring in it and I was pleasantly surprised. There is no doubt that this is a responsive shoe. It gave me the feedback I expect from a lighter weight shoe.
The 6mm drop from heel to toe was welcomed. I used to be a 10-12mm drop runner years ago and have found that the lower drop shoes have helped me with calf and achille issues. (this is not professional advice)
It is not a running shoe you want to be heel striking in. This is something you will feel immediately when you pull them on. If you are a heel striker then this is not a shoe you should be running in. The heel is unstable, and you will feel it straight away. This is also noticeable when you slow down from an interval or hill repeats and lean back on to the heel.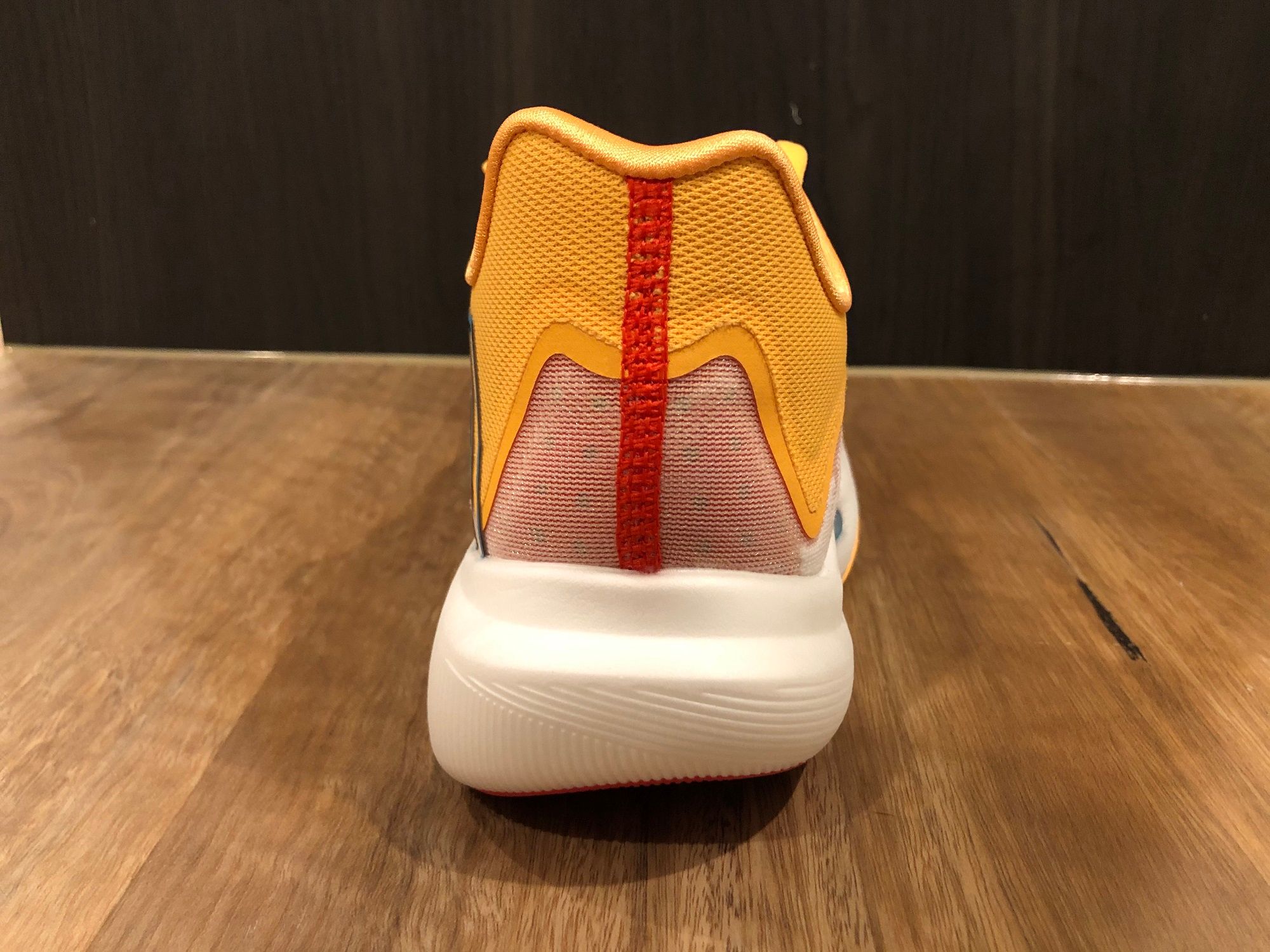 The toe space is roomy and there was no pressure over the top of the foot. The heel cup is secure and helps lock the shoe on to your foot.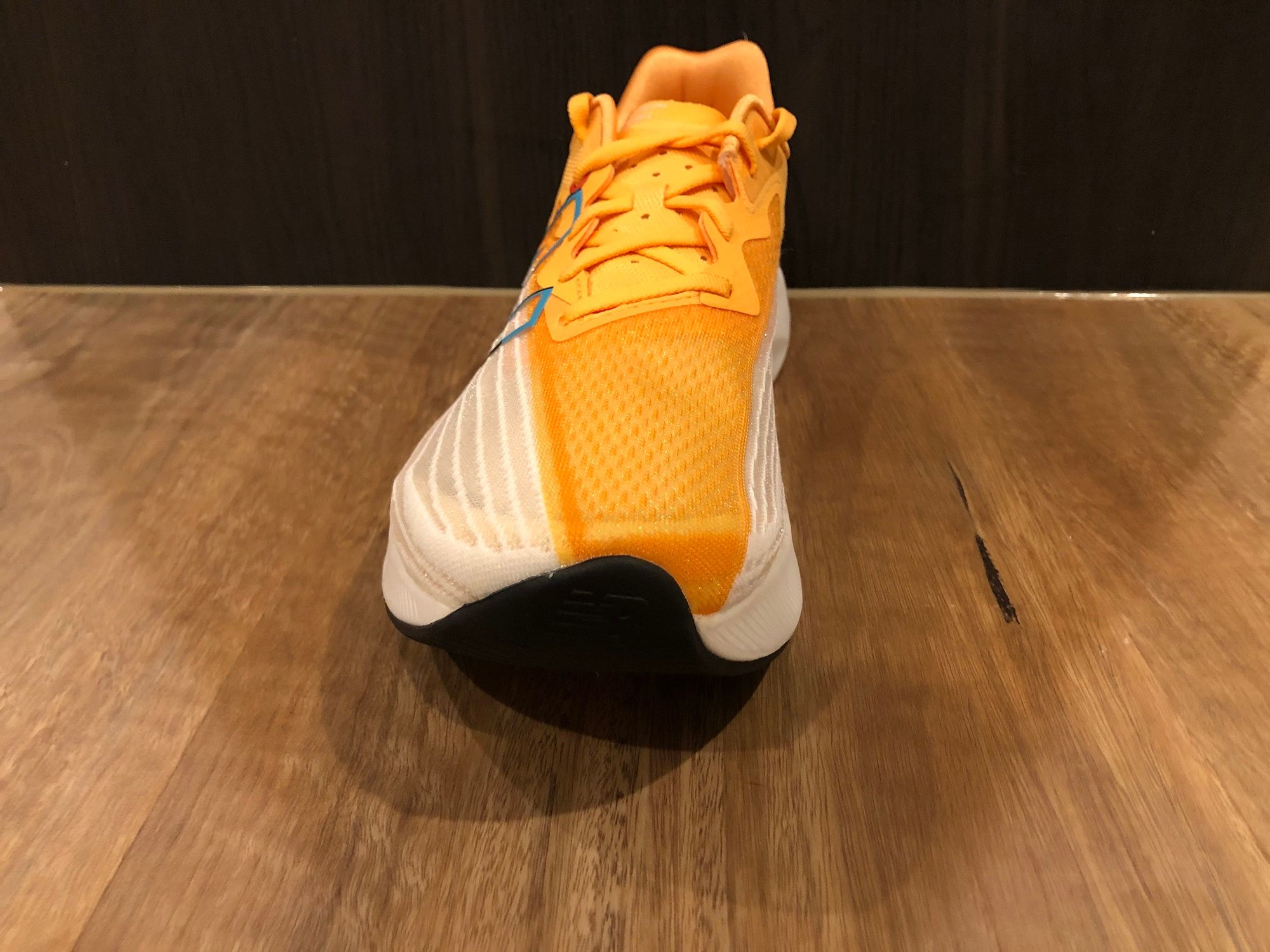 The upper is light and breathable. As with most running shoes in 2021 the uppers have improved significantly over the last 6-7 years. The FuelCell Rebel v2 upper is made from engineered mesh that keeps your foot cool and dry. This is a big improvement over the previous version which had a booty type upper.
When laced up the FuelCell Rebel v2 is very comfortable. No issues at all with the tongue or the fit.
The feel of this shoe is one that you would expect from a shoe that goes up to a tempo shoe for most people. Whilst it isn't a carbon plated shoe the mid sole sits in the middle of carbon and your standard non carbon.
The outer sole doesn't have a full layer of rubber so there are areas that may wear faster. However, for more mid to forefoot runners there is plenty of rubber to protect the softer midsole.
If you are someone who likes to lock your laces you won't be able to do it with this shoe. There are no double eyelets at the top. I don't think you need to lock the laces on this shoe due to the fit.
The Verdict
This is a great all round 'faster' shoe from New Balance. They have improved the v2 over the previous model. In fact, it is really a completely different shoe. Most people would not be disappointed with this shoe added to their collection or as their current running shoe if you are someone who has one shoe at a time. If that is you, I don't understand you…
Make sure you go to a running store that specialises in fitting running shoes and try these on before you buy. Buying online always has inherent risks especially for the social runner who does not have a lot of experience with shoes.