News & Racing
Olympian Brendan Sexton to guide next generation of Aussie triathletes
Wollongong-based London Olympic triathlete Brendan Sexton is taking the sport back to its grass roots in an all-out effort to develop Australia's future Olympians and Commonwealth Games stars. The 31-year-old Maitland-born Olympian has been appointed as Triathlon Australia's new Development Coach at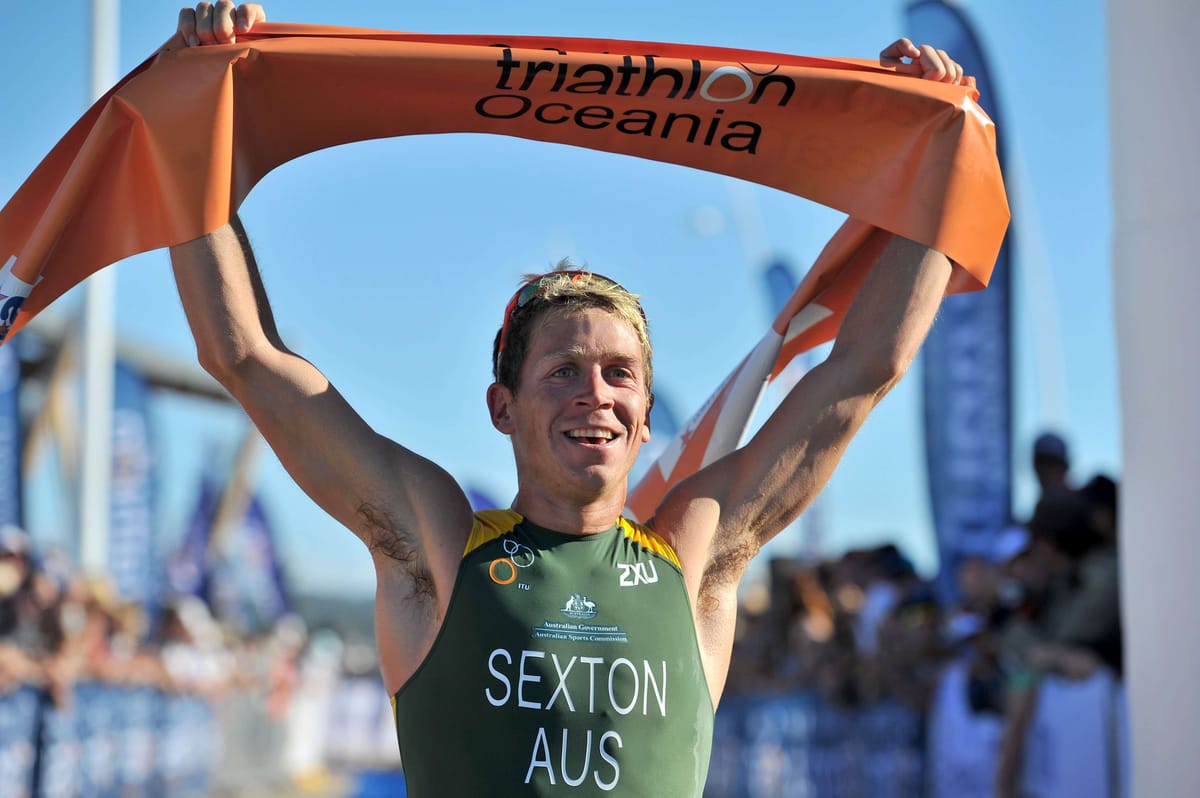 Wollongong-based London Olympic triathlete Brendan Sexton is taking the sport back to its grass roots in an all-out effort to develop Australia's future Olympians and Commonwealth Games stars.
The 31-year-old Maitland-born Olympian has been appointed as Triathlon Australia's new Development Coach at the Wollongong International Performance Centre.
In what is a major addition to Triathlon Australia's High Performance coaching ranks, Sexton, himself a product of the Hunter Academy of Sport, will underpin the role of the Centre's internationally acclaimed Head Coach Jamie Turner.
Sexton will work out of the University of Wollongong and the program will be run in conjunction with the Illawarra Academy of Sport – the longest standing Regional Academy in NSW."
Turner, the man who is currently in charge of world class triathletes Ryan Bailie, Charlotte McShane, Ashleigh Gentle and Natalie Van Coevorden and who coached American Gwen Jorgensen to Olympic gold in Rio last year, is the man behind the appointment.
"I approached Triathlon Australia with the idea after the Rio Olympics and Performance Director Ben Gathercole provided immediate support as part of our long term strategic plan," said Turner, who has been established in Wollongong for 15 years.
"I believe we need to nurture the next Brendan Sexton's of triathlon in Australia through the same grass roots programs that saw he and his sister Melanie emerge out of the Hunter region.
"I am very excited about it and I know Brendan is too and I believe the opportunities afforded to the next crop of youngsters will be invaluable."
The two major focuses of Sexton's role will be to underpin Turner's role with his international elite athletes and to also support a group of new developing athletes within that same environment, as part of Triathlon Australia's strategy to continue to offer its youth every opportunity to reach the top.
It is the environment that saw Olympians Bailie, Jorgensen and Aaron Royle thrive under Turner's tutelage and guidance in the lead up to 2016.
Sexton aims to instill the same philosophies within his group that has been there for the last 15 years in the Elite group; to bring that into the younger ranks that are still developing and want to get to that same Elite level.
Already two Wollongong-based athletes Sam Lewis and Mitchell Cunningham have snapped up the opportunity to join Sexton's Development Squad.
We are offering positions for young athletes in Wollongong to train at our headquarters out of the University of Wollongong and Sam and Mitchell are already based in Wollongong and are now entrenched in the program.These are permanent positions open to anyone who wants to commit to the program and to utilise the amazing facilities on offer and the pathways connected to this program.
"The underpinning emphasis will be about development and technique while the push from my development program and from high performance in general will be to develop the athlete's skill base.
"We all know that kids can get fit; that's the easy part; what we want to make sure of is before they start developing those physicalities they start to develop the skills essential for the ride onto the international stage and that's going to be a major part of my role."
Sexton sees it as an important stepping-stone in the development of the "next generation".
"When I was a younger athlete, it was actually Jamie (Turner) who was responsible for developing the particular talent that I had and that I couldn't see myself," said Sexton.
"Jamie was able to nurture that and teach me things not just about triathlon and athleticism but also about becoming an adult and becoming mature and in general teaching me really good habits in daily life.
"It made a massive difference to my life as well as my triathlon career.
"It is something I want to be able to bring to the next crop young people; and it is great to see the push by Triathlon Australia to identify younger athletes and make them into more resilient and well rounded people.
"We want to eventually turn them into strong, elite athletes and bring through that new wave with a strong sense of National pride to represent Australia in a sport that has seen the emergence of so many great Australians."