News & Racing
Olympic Medalists Assemble for Noosa Triathlon's 40th Anniversary Showdown
The 40th Noosa Triathlon will feature a star-studded men's lineup including Olympic medalists vying for the title at the pinnacle Australian triathlon event marking four decades this Sunday.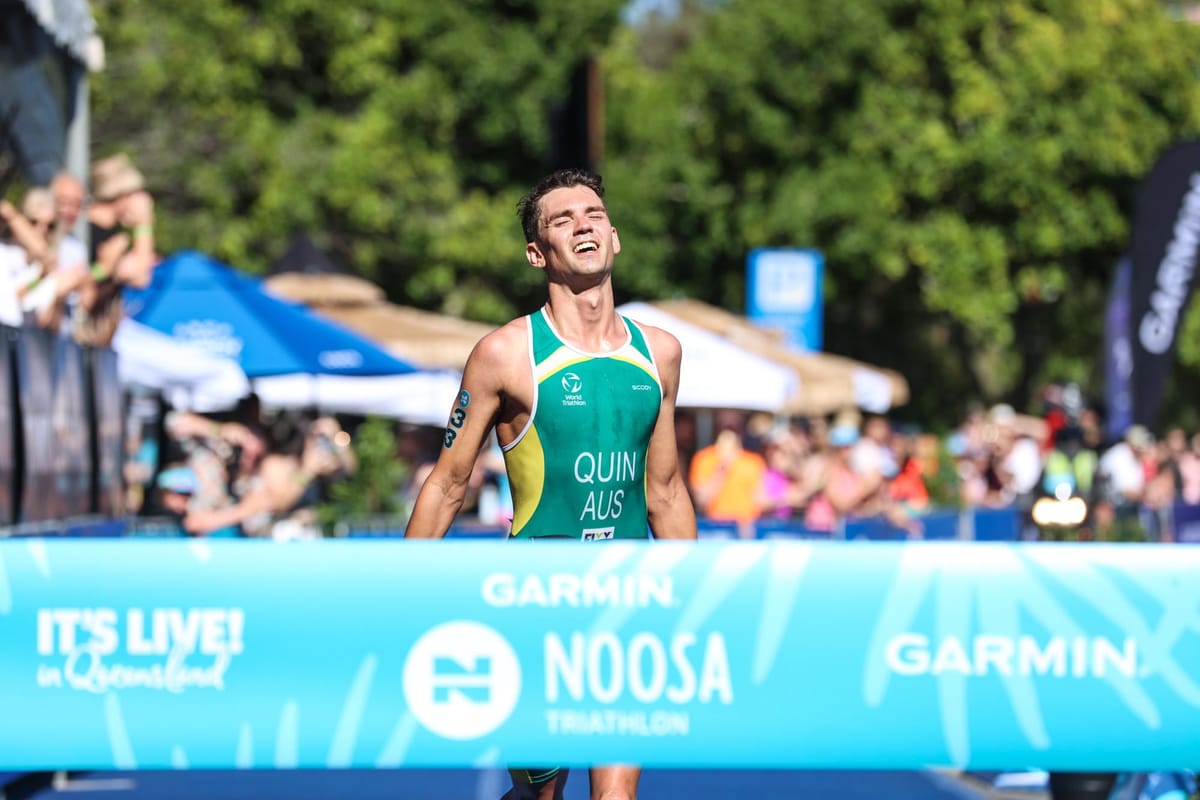 This Sunday, the eyes of the triathlon world will be on Australia as a star-studded men's lineup prepares to battle for the title at the 40th anniversary Garmin Noosa Triathlon.
Held in the picturesque coastal town in Queensland and featuring a 1.5km swim, 40km bike ride and 10km run, the Noosa Triathlon has become a centerpiece of the global triathlon circuit. Its Olympic-distance course offers pros and amateurs stunning ocean views and energetic crowds, cementing it as a bucket list race.
Headlining an elite field of 19 is Hayden Wilde of New Zealand. The bronze medalist at last summer's Tokyo Olympics brings strong form to his Noosa debut. "I'm really looking forward to soaking up the atmosphere and excitement here," remarked Wilde. "Racing in such an iconic event for its 40th year will be special."
Wilde expects a fierce contest from the outset, particularly in the swim where Australians like two-time Olympian Jake Birtwhistle will apply pressure. But the Kiwi plans to remain within striking distance before making his move on the bike leg. "The bike segment through the rolling coastal roads could be where the race opens up. I'll be ready to take advantage of any opportunities out there," he said.
Birtwhistle, the winner in Noosa back in 2019, also has his sights set on victory. "A huge crowd cheering you on makes the Noosa run one of the best experiences in triathlon," said the Australian who just wrapped up a long year of racing across Europe.
Also hailing from Australia is Matt Hauser, coming off a confidence-boosting qualification for the 2024 Paris Olympics. "Noosa gives me one more chance this season to test myself against a world-class field," remarked Hauser.
Defending champion Charlie Quin aims to repeat his breakthrough win of last year. "Going back to Noosa as the titleholder will be surreal. I can't wait to race again on the best triathlon course in the world," said the Australian who will draw on experience competing against top international competition.
The deep field also includes Henri Schoeman, a bronze medalist at the Rio Olympics who brings veteran savvy to the starting line. Meanwhile, Nicholas Free will leverage his Ironman 70.3 racing success in his Noosa Triathlon debut.
In the days leading up to the main event, age groupers and relay teams from far and wide have flocked to Noosa. They'll soak up the electric atmosphere and have the experience of racing with elites on parts of the same course. Noosa Triathlon founder John Mitchell, who started the intimate community event in 1983 with just 328 participants, has seen it blossom into the world's largest Olympic distance triathlon hosting over 10,000 athletes annually.
"We always envisioned Noosa becoming a global destination event, but to see it actually come to fruition over four decades has been extremely rewarding," said Mitchell. "I'm proud we've maintained a welcoming, grassroots feel through the years even as we've grown dramatically in scale."
To celebrate 40 years this November 4-6, organisers have planned special tributes and surprises throughout race week. The anniversary has sparked added energy and excitement in town. Past Noosa champions also hold a deep appreciation for the event. Aussie Aaron Royle, the 2012 winner, remarked "Running down Hastings Street with crowds going wild is an unbeatable feeling for any athlete."
Noosa Triathlon has cemented itself as a bucket-list, world-class experience for pros and amateurs drawn by its stunning natural backdrop, festive atmosphere, and star-studded elite race.