News & Racing
On the road with Australian Triathlete Natalie Van Coevorden
I am sure as you read the heading, The Sound of Music's lyrics "My favourite things" started playing in your head. I am sorry if it is now stuck in your head the whole day. Mine don't include "Raindrops on roses and Whiskers on Kittens, Bright Copper Kettle and Warm Woolen Mittens" but June in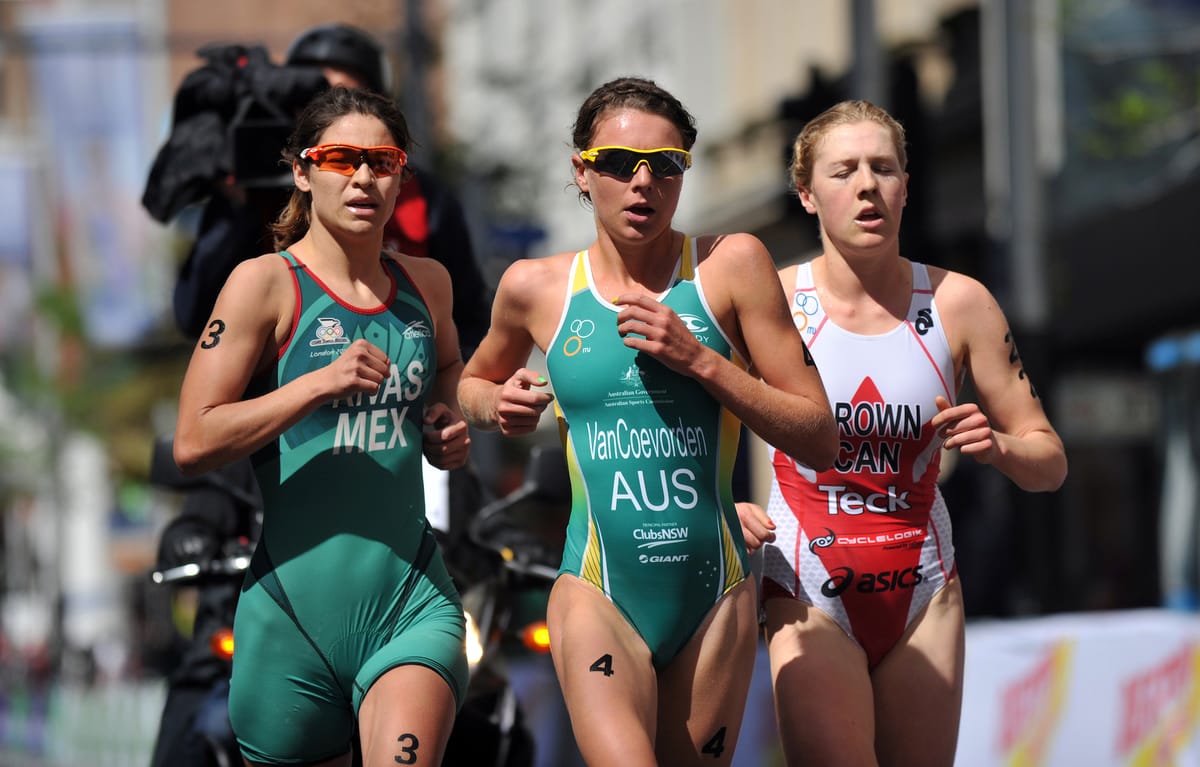 I am sure as you read the heading, The Sound of Music's lyrics "My favourite things" started playing in your head. I am sorry if it is now stuck in your head the whole day. Mine don't include "Raindrops on roses and Whiskers on Kittens, Bright Copper Kettle and Warm Woolen Mittens" but June in Vitoria has made me realise my favourite things over here. We are well and truly settled in now and I couldn't ask for a better environment to be in. So what does Vitoria have to offer?
Favourite food-Menu del dia
To end a hard week, on a Sunday, our training squad gets together once a month and we create our own menu del dia. Everyone is on a different food item, that we bring and share. Sometimes I can't believe how we can eat it all but everyone always puts there masterchef hats on and make delicious dishes. It's perfect for a Sunday as a food coma makes it easy to lie down and catch up on some sleep after having such a big lunch. I am in my element and enjoy the hours I spend on attempting to make cheesecake. Closely followed by this is our Sushi masterclass that Gwen, Grace and I had. We brought Japan to Spain and created delectable sushi!
Favourite tv show- Plain Jane
Trashy MTV entertainment is always the noise over dinner. This would be one of the shows we actually watch, excited to see the transformation of these "plain jane" girls. The rejection or new found love at the end keeps us on our toes. Some of the guys are lucky enough to get trips to Greece to find our these girls have a crush on them. After a few Wednesday marathons I think we have watched every episode ever made. Always count on MTV for a few giggles. Or I mean a quick Spanish lesson if we don't change the language.
Favourite unbelieveable moment- Picking up cones
When I first started triathlon, to be able to compete at Nationals Triathlon I needed a drafting license. Not too much of my surprise at the time, I sucked turning a corner or doing a u turn, let alone taking my hand of my handle bars to pick up a drink bottle off the ground. I should have been failed that day. Three years on at a Monday skills session, picking up cones off the ground might be children's game but I was pretty determined to
pick one up. Once you got the hang of it and the excuses that my arms were too short got thrown out the window, I picked up a few cones and it became challenging and fun.
Favourite race- International Triathlon XXVIII Atletico San Sebastian, Memorial Onditz
What a race! Only an hour away from where we live in Vitoria, San Sebastian is a perfect location. Not being as hot as previous years, the rain and cold brought a different element to race. Lining up for race start, I was pretty tired from the weeks training so I had no idea how anything was going to turn out. The gun went off and about 100m into the swim, Charlotte stopped infront of me. Three of us had gone off another gun noise and everyone was clapping and cheering us back in. Take 2, the race actually started. The swim was one lap, pretty cruisey around the harbour. The ride is probably on the hardest rides with all the climbing and one very steep hill towards the end. Early in the ride I realised my taping on of my gels sucked and I lost both of them. Not the race to do it on. The three of us rode well together, climbing quite solidly up the hill, dropping the Spanish girl that had ridden with us. Coming onto the run, unsure about my nutrition, I had to be confident as I have had some good runs this week in training. I ran with Charlotte for the first lap of the run but I just couldn't hold that pace with any energy. Although after all this, I was overall happy with my run time but just out run by a class athlete. Always a great day out there!
Favourite purchase- Coffee machine
A big 21st only comes around once and my excitement levels riding home with our new coffee machine for our apartment for Grace's birthday was definitely the purchase of the month. 8tracks did fail at playing an awful version of happy birthday but I think my lack of sneakiness gave it away anyways. Pretty happy she enjoyed it and I think more of a buzz was going back to buy pods. We currently have 90 pods sitting in our kitchen. Anyone for coffee?
Favourite app- 8tracks
I actually don't know what I would do without this now. Thanks for everyone that kept telling me to get it. Endless playlists from dance to sleep to Harry Potter dubstep; it has it all! I would highly recommend it as I got some good tunes for every mood.
It's perfect when I want to listen to something different from what's on your itunes playlist. I am currently listening to "where my dreams are made of gold" for a bit of pump up music before a run session. I just wish I had internet on my ipod shuffle to take it with me when I run. Just like a book, I tend to judge the playlist off the pretty cover… not the best idea.
Favourite gift-Funkita
As a swimmer growing up, I loved Funkita swimwear. The colours, the patterns and the cut always stood out to me. I am now a very lucky girl and I am happy to be part of the Funkita swimwear team. In the photo, I am modelling Empire Rose which I love! Funkita are an Australian made company who also release Funky Trunks for males. They release 3 ranges a year and pride themselves on chlorine resistance and high quality products .If you are interested in checking out some other patterns for Funkita, just head to www.funkita.com.au
Although I have a few favourite things, my favourite of all is that my ribs are 99% better and I am back to full training with no pain- a healthy body equals a happy athlete!