News & Racing
Penny Slater Triumphs with Stellar 13th Place Finish at Ironman Championship
Australia's Penny Slater showcases her talent by securing 13th place at the VinFast Ironman World Championship in Hawai'i, marking a significant leap from her previous year's position.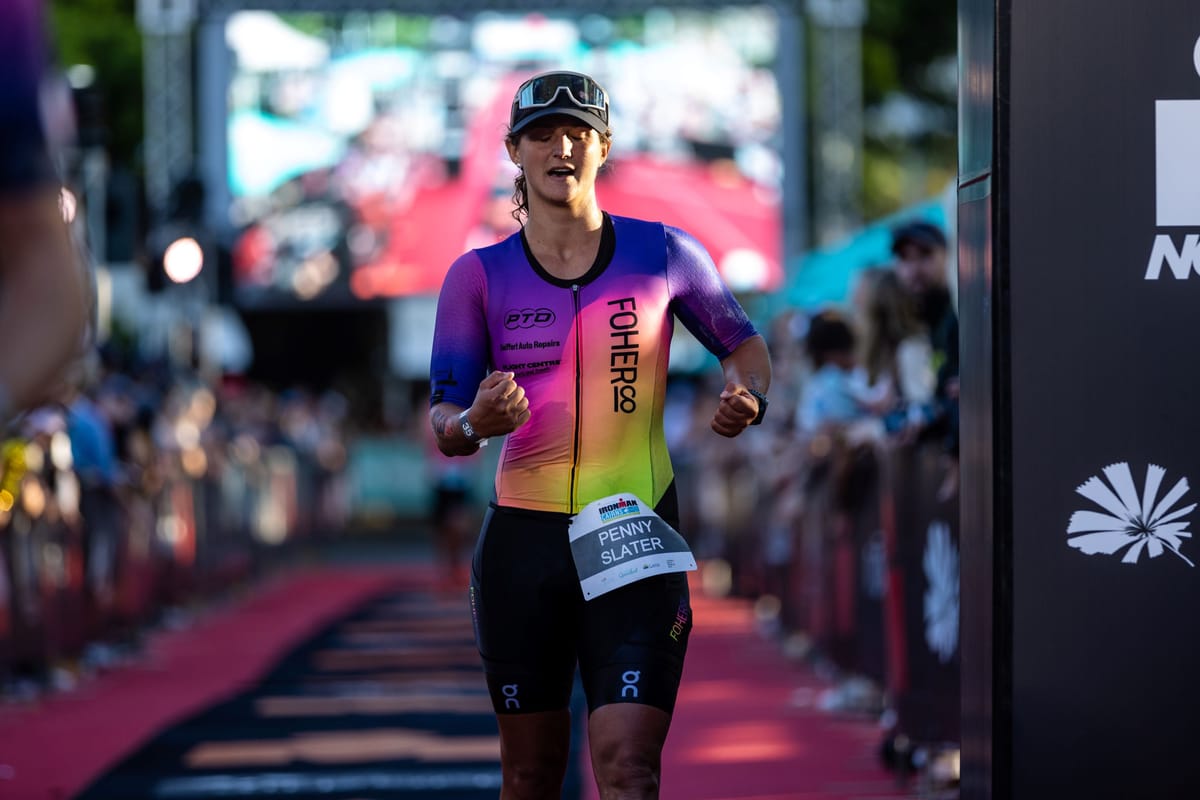 At the 2023 Ironman World Championship held in Kailua-Kona, Hawai'i, Canberra native Penny Slater stood out as Australia's leading professional female triathlete, clinching the 13th spot in what is considered the sport's grandest stage.
In just her second appearance at the championship, the 27-year-old Slater displayed her prowess, significantly improving from her 24th position the previous year, cutting down her time by over half an hour. Starting off as the 27th contender after the 3.8km swim, she gradually ascended the ranks, even overcoming a five-minute penalty for drafting during the 180km bike leg.
Reflecting on her performance, Slater shared, "It's a phenomenal feeling to have given my best, aside from the drafting penalty. Competing side by side with many of the women I've admired was surreal. This experience only assures that I can truly enjoy my vacation now."
Elaborating on the different stages, Slater described the swim as challenging, but surprising, especially when she noticed a significant number of bikes still parked during her transition. Her biking leg, where she rode alongside Skye Moench, was marked by a drafting penalty, yet she remained focused and managed to catch up with the leading group.
Entering the 42.2km run in the 19th position, Slater showcased her endurance and strategy. "I didn't rush at the start, thinking of the longer journey," she remarked. "I found myself in an exhilarating run battle with a group of competitors and was thrilled to lead that pack." She emphasized the challenges of the hot weather but was elated with her overall performance, considering herself one of the youngest participants.
This year's Ironman Championship was notable for hosting its first-ever women-only race in Hawai'i, separating it from the men's event which took place in Nice, France last month. The support and enthusiasm on the course didn't go unnoticed by Slater. "Running on the Queen K with age groupers cheering for you, many recognizing you by name, is an unmatched experience," she expressed, praising the local community and families for their tremendous support.
Other Australian contenders made their mark as well. Chloe Lane secured the 34th position, closely followed by Sarah Crowley from Brisbane at 35th. Debutant Kate Gillespie-Jones finished 38th, while Laura Brown and Sarah Thomas took the 39th and 42nd spots respectively.