News & Racing
Preview: 2017 Ironman Australia
This historic Australian race is a highlight for athletes around the world. Trizone looks at the data to see who's tipped to win this year. Ironman Australia Swim After a rolling swim start, athletes embark on a one-course swim of the Hastings River with unique feature: a weir. This weir means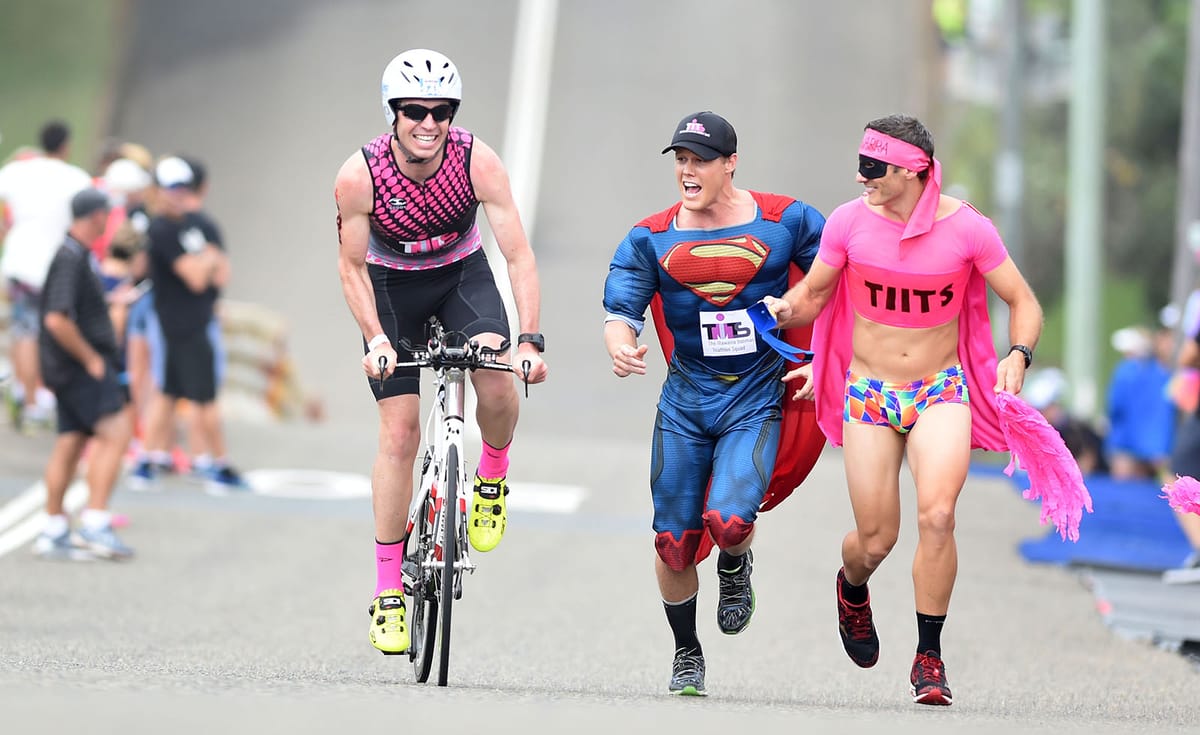 This historic Australian race is a highlight for athletes around the world. Trizone looks at the data to see who's tipped to win this year.
Ironman Australia Swim
After a rolling swim start, athletes embark on a one-course swim of the Hastings River with unique feature: a weir. This weir means the athletes climb the stairs to exit the water at the 1.7km mark, then dive back into the water. After reaching the furthest point of the swim and turning back around, athletes will exit the water to cross the weir again at the 2.5km mark.
Beth Gerdes, who was named as the winner in 2016 before being DQ'd later, said of the swim course: "I love the swim course here – it's beautiful, calm water and going over the weir was really cool."
Ironman Australia Bike
The two-lap course begins with by heading south along the coast known for it's breathtaking scenery.
There are plenty of spectators to motivate the athletes. "It was amazing to be here in Port Macquarie with all the amazing fans here, it was crazy and I've never seen anything like it," said Dimity lee Duke.
Ironman Australia Run
the 42.2km run is a four lap course that passes the well-known rock wall, then heads north to Settlement Point. The run finishes right in the town of Port Macquarie where spectators will be lining the streets. "On the run I had a huge deficit coming off the bike, but the energy from the crowd was like none other and it kept moving me forward and I was able to eventually win it," said Beth Gerdes in 2016
Who's tipped to win
Tim Reed is back to defend his title for 2017, but the competitions will be fierce. With strong swimmer Clayton Fettell in the mix, the swim will be fast, which may help determine the podium. Aussie David Dellow is in with a solid chance, and Michael Fox may have a shot at the podium too.
Tim Reed: 47% (1-1)
David Dellow: 29% (2-1)
Michael Fox: 9% (10-1)
Clayton Fettell: 8% (12-1)
Chris McDonald: 2% (39-1)
Brad Kahlefeldt: 2% (40-1)
Paul Ambrose: 2% (61-1)
The women's race may have a clear winner in Laura Siddall of Great Britain, but Aussie Michelle Gailey and Canadian Karen Thibodeau are also in with a chance.
Laura Siddall: 73% (1-1)
Michelle Gailey: 16% (5-1)
Karen Thibodeau: 9% (10-1)
Who won last year
After a history of struggling to secure a top spot at a full Ironman distance, Australian Tim Reed finally ran to victory in 8:16:34 in 2016. Fellow Aussies David Dellow and Clayton Fettell battled furiously behind Reed, finishing in second and third respectively in 8:22:18 and 8:23:22.
Last year's women's Ironman at Port Macquarie was veiled in controversy. Beth Gerdes ran to victory, but was later disqualified after increased levels of Ostarine, possibly caused by tainted salt tablet, were found in her sample. Gerdes finished in 9:10:28, but the time is no longer registered under the event.
Instead, Michelle Bremer of New Zealand came in 'official first' finishing in 9:13:34. Australian Dimity-Lee Duke finished a very distant second in 9:42:16, and Melanie Burke of New Zealand finished third in 9:56:54.
Who holds the records?
Tim Reed set a whole new course record in 2016, but it was the incredible battle between Clayton Fettell and Josh Amberger who finished in joint first place in the swim that set an exciting new swim record of 43:47. Tim Van Berkel set the fastest run split time of 2:47:20 in 2012 that is yet to be beaten.
No new records have been set in the women's event in many years, but hopefully 2016 could be the year. Since 2009, Chrissie Wellington still holds the record of a sub-nine hour time of 8:57:10. The most recent split record is Carrie Lester's bike split time of 5:00:57 from 2010.
Kona Qualification
There are 40 standard qualifying slots for the IRONMAN World Championship in Kailua-Kona, HI.