News & Racing
Race Preview: Ironman 70.3 Buenos Aires
IRONMAN 70.3 Buenos Aires is IRONMAN's answer to the surging popularity of triathlon in South America, and is a hugely popular, well-run event. Set in the somewhat fancy suburb of Tigre, this event is flat, fun and full of spectators lining the streets. Course Review Swim This swim is known for bein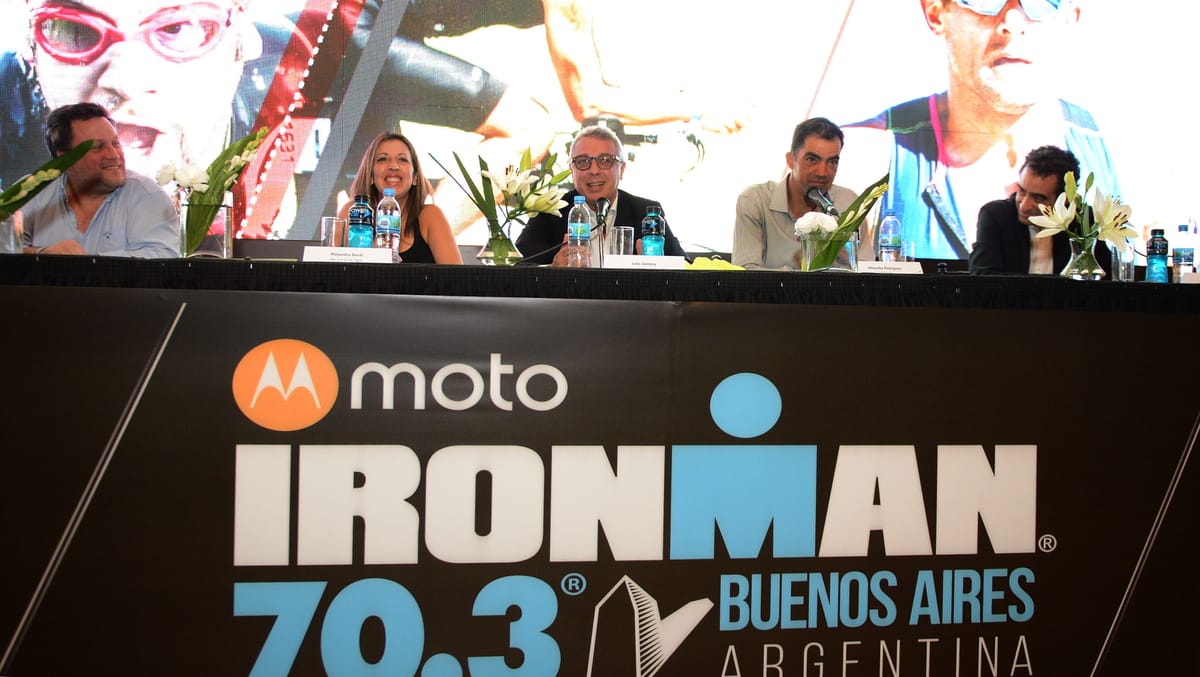 IRONMAN 70.3 Buenos Aires is IRONMAN's answer to the surging popularity of triathlon in South America, and is a hugely popular, well-run event. Set in the somewhat fancy suburb of Tigre, this event is flat, fun and full of spectators lining the streets.
Course Review
Swim
This swim is known for being very straight forward as it's a simple one lap out-and-back swim in calm waters of the protected lake of Puerto Canoas. The lake is set in a private suburban development, so the lake is extremely protected and clean.
Ben Collins who raced last year said the temperature does vary a lot due to the differing depths throughout the lake. "When we arrived a few days before the race an official on site told us the water was 29 degrees (about 83 farenheit), yet race morning, after a cold night, the officials made the call for a wetsuit swim for pros (the cutoff is around 22 degrees, depending on the air/water combination of temperatures) due to borderline water temps and cold morning air temperatures."
Tip: Make sure you check the water temperature on race day as these huge variations completely change what you'll need to wear.
Bike
Get your elbows sharpened! The three-loop, 90km bike course can be very busy for age groupers throughout the race, and for pros on their second lap as the course is often just a single narrow lane. This traffic, plus the many roundabouts (40 over 90 kilometres) means you won't be able to put your head down too much, as Ben Collins said the course requires constant attention.
The good news is, the course is fairly flat (only 13 metres of elevation throughout) and the pavement is smooth thanks to the area being new. The course isn't overly technical which is leaves you able to focus your attention on the other obstacles like traffic and roundabouts!
Ben Collins said "It wasn't really a "technical course", meaning there were no points in the race where being better at handling a bike was a significant advantage."
Run
Set in a private neighbourhood, this 21km one lap course is a simple, straight-forward course on fairly flat ground. While Ben Collins said the course isn't very interesting or exciting, it's a good opportunity to dig deep and surge forwards while the field is less congested than the bike.
Luckily too, this run is jam-packed full of spectators which really keeps you going when you're exhausted.
Tip: This course is fairly open and lacking in shade, so ensure you have plenty of sun protection.
Strava QOM & KOM
QOM – Laurel Wassner 2:27:13
KOM – Benjamin Collins 2:03:23
Who's tipped to win
This race, despite being a fair way from Boulder where many triathletes are based, is full of fierce pros and is set to be a fast race this year. Canadian Lionel Sanders is tipped to win, and is a very clear favourite. American Rodolphe Von Berg is tipped to make the podium, and fellow American Ben Hoffman is predicted to take out one of the top spots.
Lionel Sanders: 70% (1-1)
Rodolphe Von Berg: 19% (4-1)
Ben Hoffman: 5% (20-1)
Eneko Llanos: 4% (27-1)
The women's race may be dominated by a Canadian too. Kirsty Jahn is set to take out the top spot, but the winner doesn't seem as clear as in the men's field. Britain's Kimberley Morrison, last year's winner, also has a good chance of taking out the top spot again. American women Ruth Brennan Morrey and Hayley Chura could both make the podium.
Kirsty Jahn: 43% (1-1)
Kimberley Morrison: 36% (2-1)\
Ariane Monticeli: 9% (10-1)
Ruth Brennan Morrey: 7% (13-1)
Haley Chura: 4% (24-1)
Who won last year?
Last year countless pros made it to the race despite the long journey from their home training grounds. Unstoppable Aussie Sam Appleton took out the top spot in 3:45:33. Ben Hoffman, who is returning to race in 2017, finished an excruciatingly close second in 03:45:39, and fellow American Ben Collins finished in third in 3:47:13.
The women's race last year was also exceptionally close, with Great Britain's Kimberley Morrison finishing in 4:20:43, just ahead of American Dede Griesbauer with 4:20:52. Brazil's Ariane Monticeli, who is also back to race in 2017, took out a very close third in 4:21:28.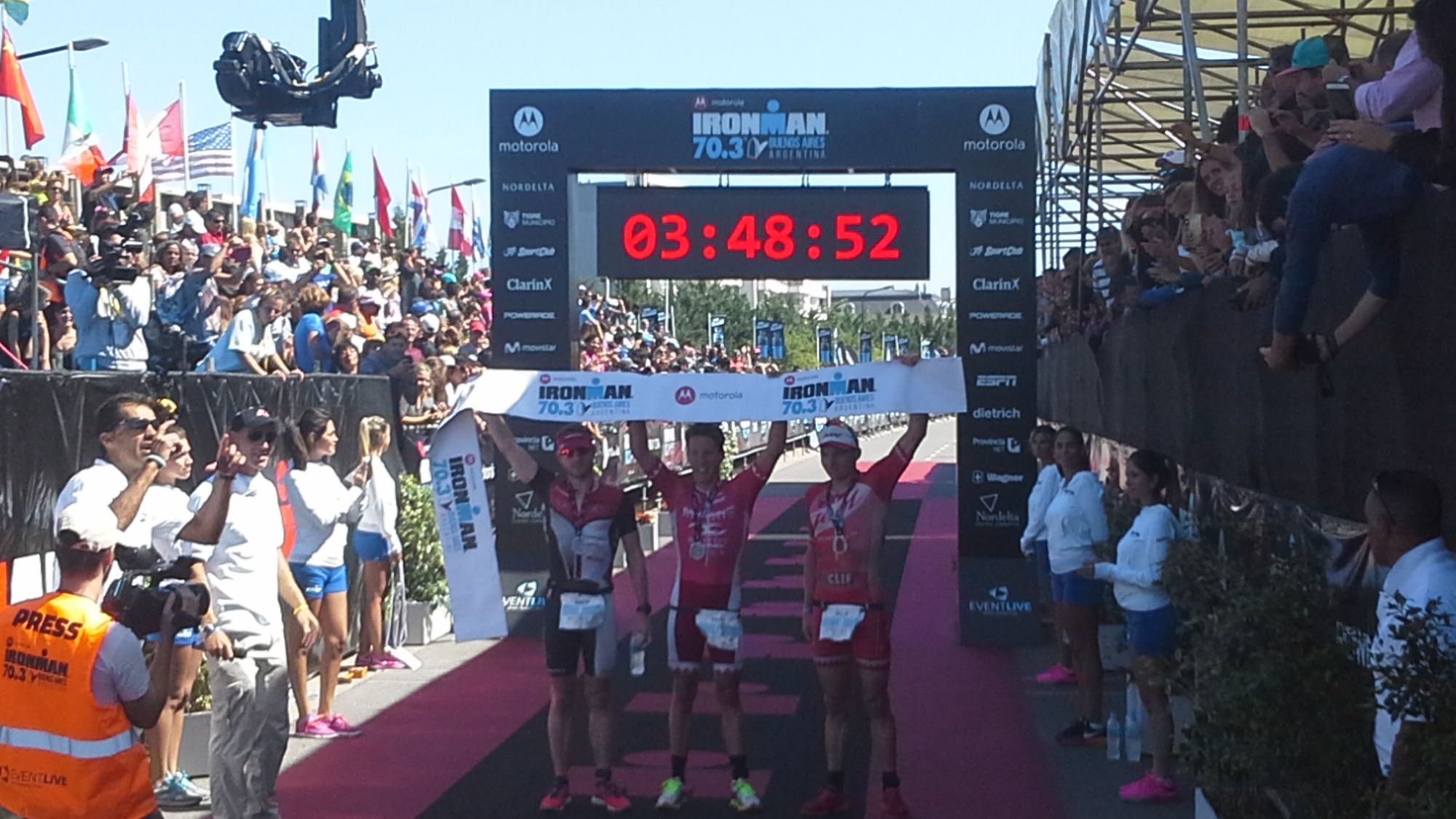 Who holds the records?
This event is only in its second year, so all the records were set at the 2016 inaugural race. Sam Appleton's time of 3:45:33 is the current men's course record, while Kimberly Morrison's time of 4:20:43 set the first course record for the women. Last year Fabio Carvalho set impressive records for the swim and bike legs, but he won't be returning this year in 2017.