Interviews
Aaron Royle sets sail on a new course
Aaron Royle has made huge changes in the past few months. From finally succumbing to a frustrating plantar fascia injury, to changing coaches, he's starting afresh in 2017. Trizone caught up with the Olympian to see what sparked these huge changes. Closure on Rio sparks change "For a long time, I di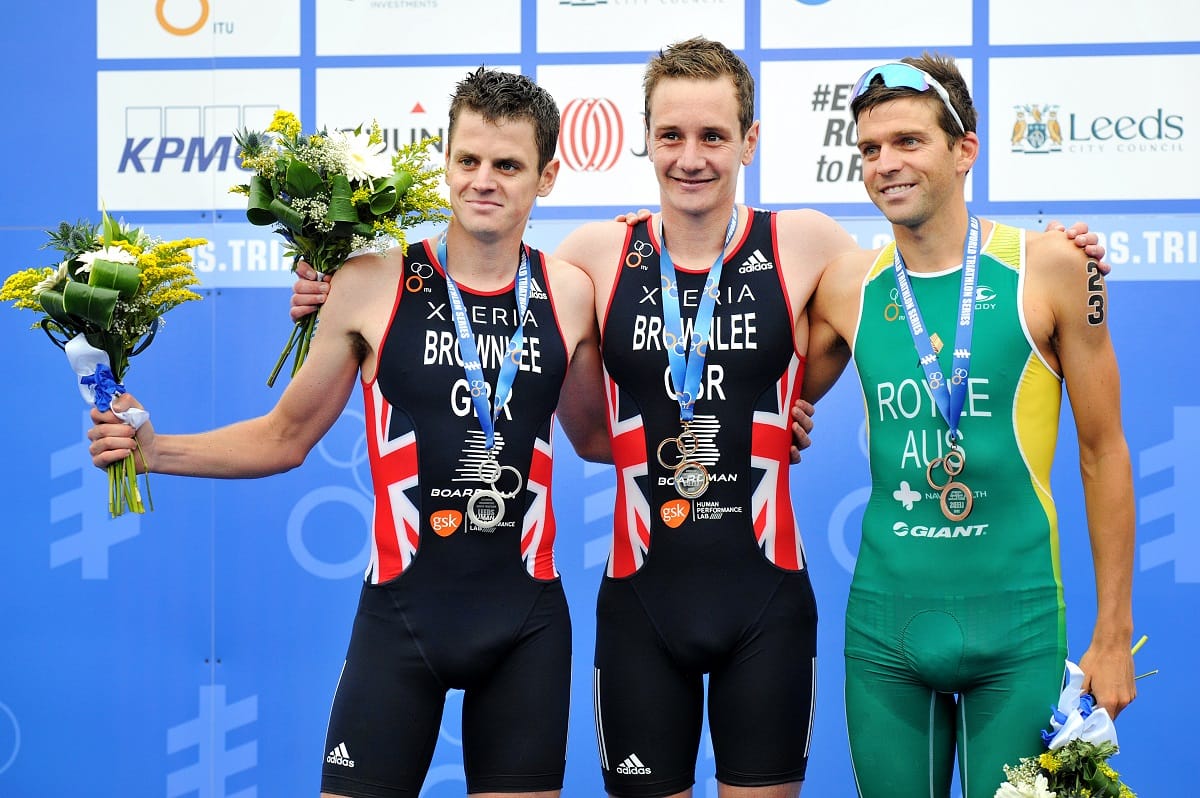 Aaron Royle has made huge changes in the past few months. From finally succumbing to a frustrating plantar fascia injury, to changing coaches, he's starting afresh in 2017. Trizone caught up with the Olympian to see what sparked these huge changes.
Closure on Rio sparks change
"For a long time, I didn't want to see the race, or the results or even talk about it," Royle said about the Olympics. "I didn't feel proud of my achievement, or even mention I'd been to the Olympics. It felt underwhelming for me."
This sentiment continued throughout 2016, and is only now changing. "Now I'm proud to be an Olympian, something I've only felt recently. I didn't meet my expectations in the race, but now I've been able to put that behind me," said Royle. After finally making peace with his result at Rio, Royle has been looking for a new stimulus. "I'm keen for the next step," he told Trizone.
Jamie Turner and beyond
When Royle was just twelve-years-old, he met infamous triathlon coach of the Wollongong Wizards, Jamie Turner. "He's taught me everything I know, not just about being an athlete," said Royle. "I'll be forever grateful to him for that. I've had such a great relationship with JT." This admiration for his coach made his recent decision to move his training ground overseas all the more difficult for Royle.
"It wasn't an easy decision, but I'm at a point now where I think 'is there something else that can make me better? A better stimulus?'" Royle told Trizone. "Everyday I push myself out of my comfort zone in training, but they've become the same challenges I face all the time. It's predictable now. Sometimes that's a good thing, but I realised it is now or never to make a change."
Moving to Leeds for triathlon and romance
This brave, bold move will see Aaron Royle move to Leeds, UK where he'll train with the world famous Brownlee brothers Alistair and Jonathan. Royle's partner, world-class triathlete Non Stanford, is also based in Leeds, allowing the couple to spend a lot more time together preventing excessive travel, another bonus for Royle.
"It will give Non and I the chance to be in the same environment. We'll be able to spend a lot more time together. I'd trained in leeds before, and the results I was seeing from being in that environment were just too good to give up."
It's not just Aaron Royle's need for change, and desire to be closer to Non that has sparked this change. He's gained insight that only a true setback can bring, and in Royle's case it's a tear in his plantar fascia.
Setback: Plantar Fascia tear
"I don't know exactly how it came about," said Royle. "I've had pain near my heel on and off for around two years. Then it finally tore and now I'm in a moon boot. It's quite frustrating and recovery is slow."
What is the plantar fascia?
The plantar fascia is a membrane 0.5 cm thick that spans the bottom of your foot. Plantar fasciopathy is a load capacity injury, where the load that's been applied to the tissue has overcome the tissue' ability cope due to sudden increases in loading, altered biomechanics or a number of factors combined. If the load increases too much, the fascia tears. As the fascia has a limited blood supply, its repair is slow making it an exceptionally frustrating injury, yet a common one in endurance athletes.
Royle's current rehab regime
"It will be a couple of months before I can run, around six weeks till I can ride, and around ten weeks until I can run," Royle told Trizone.
Like any injured athlete though, Royle has found his own way to maintain his fitness and is still working exceptionally hard on his cardio. "I swim around eight times a week. I do a mix of water running, gym and swimming throughout the week. It's intense rehab but I can't complain. I'm hoping when I come back it won't take as long to get fit, but we'll have to wait and see."
Luckily, Aaron's injury is progressing well and according to schedule, and Royle insists its the incredible team he's had supporting him that has helped.
"I'm very lucky to have a great team around me to guide and advise through this injury. I have been down to see the AIS doc Stephan Praet, and he and everyone is happy with how things have progressed. I spent four weeks in a moon boot off loading the foot. After that I was able to slowly add load in the gym. Further to that I was able to start riding and I am now at the point where I can run using the underwater treadmill."
While his healing is going well, as an athlete, it is frustrating to be unable to compete, but Royle is staying calm. "I still need to remain patient and load the foot slowly to make sure I gain strength first and then endurance later but at this point everything is on track."
Royle's return is on the horizon
Royle hope to return to racing in late May at European races and the Leeds WTS race in June. "I don't want to just return to racing for the sake of it. I want to get my foot right," Royle told Trizone.
Trizone wishes Royle all the best with his rehabilitation, and we'll check back in with Aaron soon to see how he's progressing.