Race preview for Ironman Arizona
IRONMAN Arizona is coming up this Sunday, so Trizone takes a look at one of the year's last races. Only a week before the big race in Arizona, a number of top contenders have announced they won't be competing. Sebastian Kienle, 2011 champion Eneko Llanos and Ben Hoffman have all pulled out of the ra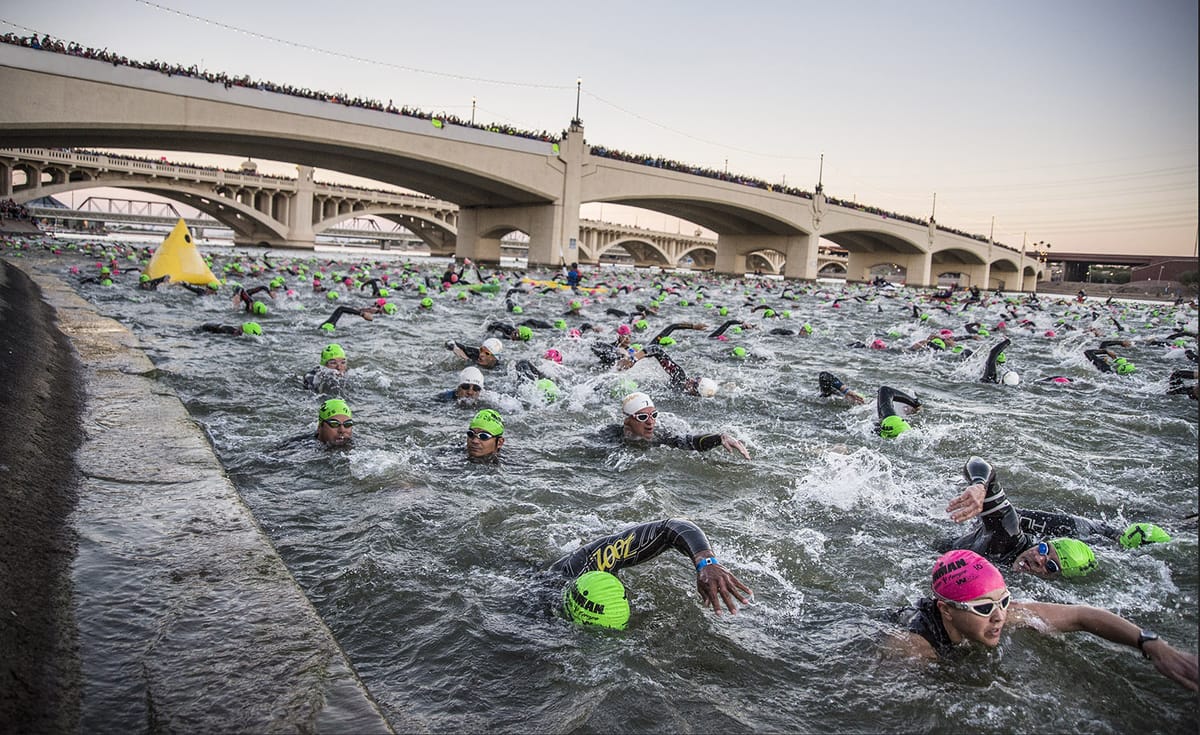 IRONMAN Arizona is coming up this Sunday, so Trizone takes a look at one of the year's last races.
Only a week before the big race in Arizona, a number of top contenders have announced they won't be competing. Sebastian Kienle, 2011 champion Eneko Llanos and Ben Hoffman have all pulled out of the race, with Kienle saying "looks like some parts of my body need a rest. Off-season now." He, like so many other athletes, need a well-deserved break after a monster year.
Despite the withdrawals, the pro field is still rich with professionals either looking to re-enact their Kona race, keen for redemption after a disappointing race at Kona, or those keen to qualify early for 2017. Our top picks are course record holder (7:55:48 in 2014) Brent McMahon of Canada, Lionel Sanders of Canada and TJ Tollakson from the US. We also hope Australians Joe Gambles and Pete Jacobs will manage a good result. Brent Mcmahon placed 30th at Kona this year, so he's sure to want to improve on that time, seizing IRONMAN Arizona as the year's last opportunity to do so.
The women's field is full of impressive athletes, a number of whom will be aiming to finish under the nine hour mark. Our top pick is two-time champion Meredith Kessler. She's sure to create a solid lead in front of the field, but other contenders Angela Naeth of Canada and Yvonne Van Vlerken of the Netherlands are definitely in with a shot. Australian Marina Jurjevic may not be a podium contender, but being an Aussie, Trizone wishes her a solid race.
As the race looms in just two days, here are a few tips about the course for all the keen age-groupers racing on Sunday.
IRONMAN Arizona swim
Athletes will enjoy a straightforward single loop swim course in the Tempe Town Lake. The lake is really beautiful but the water is quite murky. This is worth remembering so you don't seek guidance from other swimmers or markers. Some swimmers in the past have had success using tinted goggles for the swim, as the sun will be in your eyes on the way out.
T1 at IRONMAN Arizona
Unlike some swims that have a gentle incline out of the water, the Arizona IRONMAN sees you exit the water the way you started; on a steep staircase or very steep boat ramp. To prepare yourself for the steep stairs or ramp, slow your swim at the end and keep looking ahead to where you'll begin the climb. This will stop you swimming right into the stairs.
Prepare for winds
The IRONMAN Arizona three-loop bike course through the Sonoran Desert is known for being nice and flat, which most of it is, until the last 10.5 which has a gentle uphill gradient. However, while the course is flat it's also true that a flat course means you are at the mercy of the wind.
Tips for battling this wind include spending as much time on the handlebars as possible, and not overdoing it with bursts of energy. If you overexert yourself near the start and then encounter a serious headwind, you'll be too exhausted to continue. So the best advice from athletes is to continue with a steady progress rather than bursts. Ignore the people flying past you on the first two laps, as they'll likely tire in the wind on the third.
Get your brainpower going
Most of this run course is on the concrete sidewalk in Tempe Town Lake and Papago Park. This course is known for being spectator-friendly, so you'll find some extra motivation thanks to the crowd as you continue through the course. It's handy to remember the run course is pretty exposed, so you may get very hot if it's a super sunny day. The exposure also means it can get incredibly windy, so anchor down any hats or stray pieces of hair – otherwise they'll flutter around your face in the wind.
The IRONMAN Arizona course requires a huge amount of mental stamina, as you'll run right past the finish area twice before you can actually cross the finish line. It's handy to remember this, so you don't get confused when you see the finish line appearing in front of you early in the run.
Plan your hydration and nutrition well
Like each and every race, don't forget to stay on top of your nutrition. Even though it's late November, Arizona can still be quite hot, so hydration and nutrition are incredibly important for your endurance.
Trizone wishes all the athletes both pro and all the keen age-groupers the very best of luck on Sunday at IRONMAN Arizona.