Racing for a mate at the IRONMAN Asia-Pacific Championship in Melbourne
IRONMAN ASIA-PACIFIC CHAMPIONSHIP RACING FOR A MATE MELBOURNE (March 18, 2015) – When Rob Weaver started his triathlon journey he had good friend Craig Smith by his side. The pair began with shorter races and one day dreamed of completing an IRONMAN. At the IRONMAN Asia-Pacific Championship in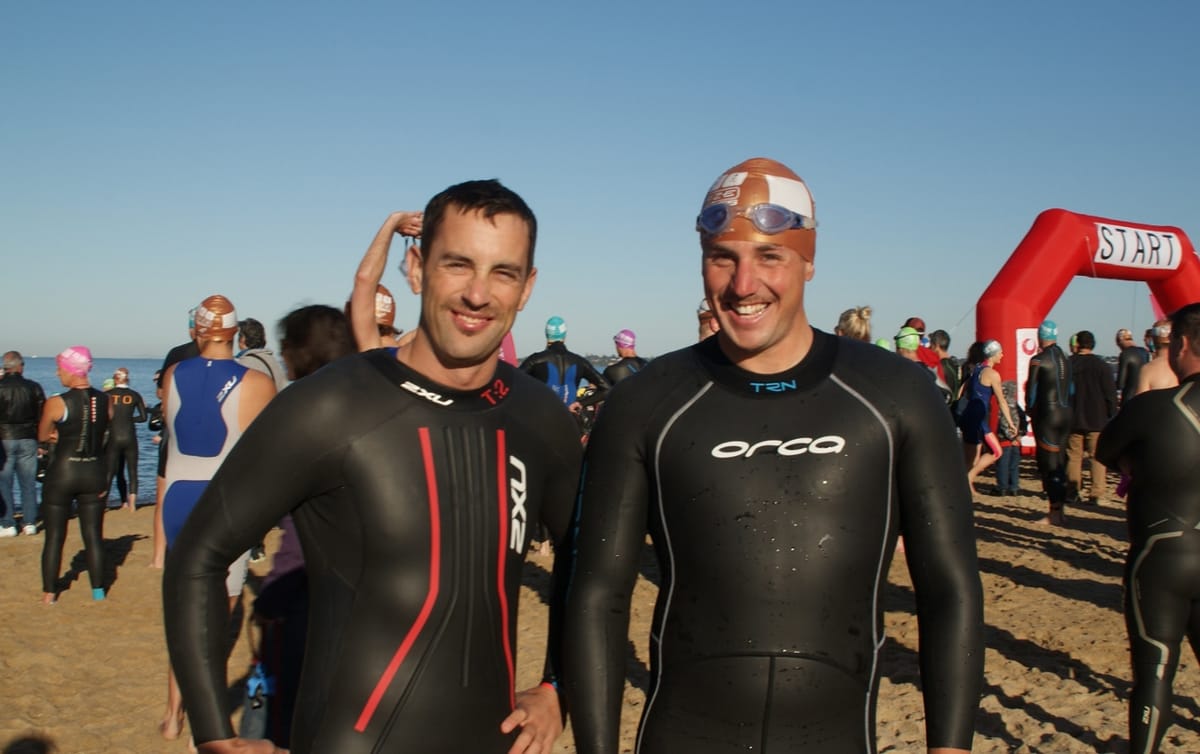 IRONMAN ASIA-PACIFIC CHAMPIONSHIP RACING FOR A MATE
MELBOURNE (March 18, 2015) – When Rob Weaver started his triathlon journey he had good friend Craig Smith by his side.
The pair began with shorter races and one day dreamed of completing an IRONMAN. At the IRONMAN Asia-Pacific Championship in Melbourne on Sunday, Weaver, 36-years-old from Highett, will make that dream a reality.
While finishing will give him an enormous sense of achievement and pride, his joy will be tinged with sadness because Smith won't be there. He tragically lost his life in a traffic accident in July.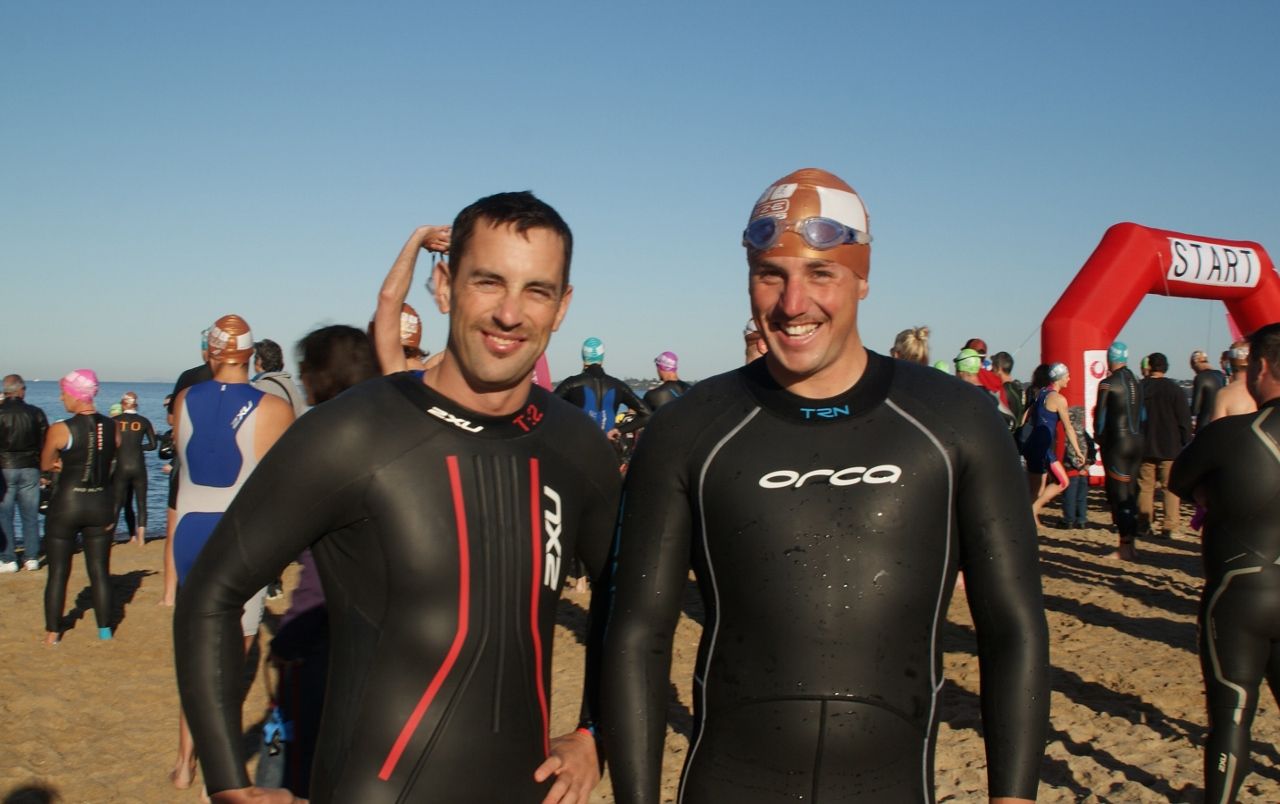 "We both always thought IRONMAN was too hard-core and unachievable. But after last year we were thinking it could be done as we were completing long course triathlons," Weaver said. "He will never have the chance to complete one so I'm going to give it a go in his memory."
A competitive pair, the two friends pushed each other to reach their best.
"We entered the Gatorade series in Melbourne a couple of years ago and created "The Triathlon Calcutta Cup" (where Scotland take on England). I had high hopes of a series win but was demolished 5-0. In retrospect, I still hold my head high as I think this was when he realised he was actually quite good as he entered, and won, the Clydesdale series category the following year," he said.
His late friend has been on Weaver's mind during every training session and he knows when it gets tough on race day memories of his great friend will keep him moving forward.
"Having seen people crossing the line, it is obvious that everyone who completes an IRONMAN event is pretty emotional, and deservedly so," he said. "For me it will be especially poignant given the fact we would have both been competing had he still been around. So for only one of us to be crossing the line will be bittersweet."
About IRONMAN
The iconic IRONMAN ® Series of events is the largest participation sports platform in the world. Since the inception of the IRONMAN ® brand in 1978, athletes have proven that ANYTHING IS POSSIBLE ® by crossing finish lines at the world's most challenging endurance races. Recognized for excellence through distinguished events, world-class athletes and quality products, IRONMAN has grown from a single race to a global sensation with more than 190 events across five unique brands: IRONMAN ®, IRONMAN ® 70.3 ®, 5150 "¢ Triathlon Series, Iron Girl ®, IRONKIDS ®, and Multi-Sport festivals. For more information, visit www.ironman.com.
The 2015 IRONMAN Asia-Pacific Championship Melbourne event, is proudly supported by the Victorian State Government and Major sponsors Toyota and ASICS.