Gear & Tech
Review: Scicon Aerocomfort 2.0 Travel Bag
There has been a lot of raving on twitter and facebook over recent times about the Scicon range of bike bags. We were randomly lent one when we went to New Zealand earlier this year and what a difference it made to travelling with a bike. So light and easy to lug around. So we […]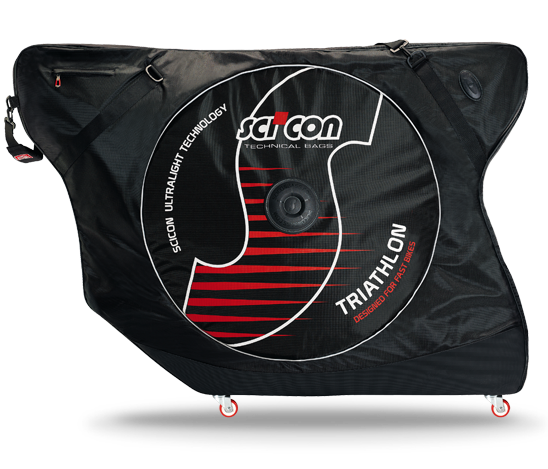 There has been a lot of raving on twitter and facebook over recent times about the Scicon range of bike bags. We were randomly lent one when we went to New Zealand earlier this year and what a difference it made to travelling with a bike. So light and easy to lug around. So we thought we would have a further look into the range.
Packing and travelling with your TT bike has become a whole lot easier thanks to the team at Scicon. The Italian firm that has been designing and producing market leading bike bags for around 30 years has continued to cater to market needs and in this particular case, specifically for triathletes with the Scicon Aerocomfort Triathlon Bike Bag. Following on from the great success of the soft and lightweight Aerocomfort bike bag used by many triathletes and cyclists, the Scicon designers have taken on board the feedback of Scicon sponsored triathletes including 2012 and 2013 Ironman World Champions Pete Jacobs and Frederick van Lierde amongst others to create a bag that makes traveling with a TT bike so much easier.
Related: 7 Essential Tips When Travelling with your Triathlon Bike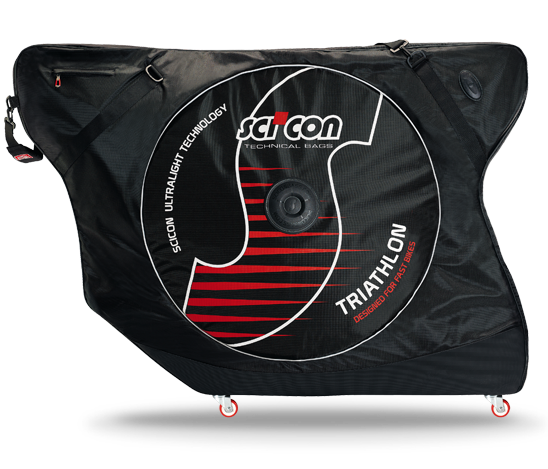 Part of the enjoyment of travelling interstate or internationally to a triathlon race, holiday or training camp is the pleasure of seeing new destinations and having your bike with you to get out and about and of course perform at your best-come race day. It can also be burdensome travelling with the bike thanks to the not so friendly check-in staff and those pesky scales and baggage limits. Throw in the not so gentle baggage handlers and you can add a few extra levels of stress to your trip. "Will my bike get there safe and sound and how much will the airline try to slug me in excess charges? We all can tell tales of the trips where the excess baggage charges cost more than the airfare itself.
There is always give and take when it comes to packing and travelling with your bikes to a triathlon. The cheap and cheerful way is the cardboard box, but whilst the bikes exit them when new, looking like they were packed with ease, packing them back in can be an absolute nightmare. Plus many of us have experienced how cardboard and wet weather go together, not pretty! The hard case is always the safest bet of course and Scicon make the best in the market in our view. It is a favoured option by those that see them as the best insurance policy in ensuring that your bike arrives safe and sound. But with that additional safety comes additional weight, much to the airline's pleasure comes excess fees time. They also take up more space of course and require some more time packing and unpacking. But for many, it is worth it. The soft bag is a great option when it comes to value for money on several counts. Soft bags made by the likes of Scicon are light, easy to use and provide plenty of protection thanks to padding and inbuilt frames. They also have the ability to be packed away when not in use and take up far less space.
With the new Aerocomfort Triathlon, Scicon has taken it to the next level for triathletes and our beloved TT bikes. Safe, lightweight, easy to pack away when not using them and the choice of many pro's like Melissa Hauschildt, Caroline Steffen, Josh Amberger, Tim Reed and more. Steffen told us her choice in using the new bike bags was largely based on the ease of use and lightweight. For Tim Reed, he saw it as a solution to not having to always dismantle and re-assemble the cockpit on his new Felt TT bike when travelling, especially when he is looking after his young son at the same time! Aussie multiple world champion Mel Hauschildt and her husband Jared are regular travellers and have recently started using the new Scicon Tri Specific bag and raved to us about the ease of travel and packing the bike.
We tried out packing a medium framed triathlon bike with full aero setup, rear bottle cages and TT bars on and were surprised at how easy and simple it was to use. The Scicon AeroComfort Triathlon unzips along three sides, the frameset drops into the aluminium frame via the included skewers, the wheels are stashed in the padded and reinforced side pockets, pedals quickly taken off then it's just a case of tightening a couple of straps, zipping the zips and we were done. Given the bag is wider and extended at the front end there isn't even the need to remove your handlebars or your TT bars which for us was a big bonus. To play it safe though we loosened the S Bars and turned them inwards slightly which took no time at all. The rear derailleur is targeted for padding against side shock, the wheel pouches include solid hub protection, the straps and webbing are well thought through and fully adjustable Scicon are even producing aerobar protectors that wrap around your TT bars for additional protection as they do with the bike frame tube protectors.
For us, Scicon has got this one right and it truly is a smart and obvious step forward. For those that are looking for the lightness of a soft bag, protection close to that of a hard case and even more efficiency when it comes to packing and unpacking this is the bike bag for you.