Interviews
Romain Guillaume rediscovers the enjoyment of triathlon
Romain Guillaume was suffering burnout and had lost his love of triathlon last year, but he's rediscovered his passion thanks to a new training regime. After winning Ironman 70.3 South Africa last month, Trizone caught up with Romain to talk about his new found love of the sport. "Finally, I'm back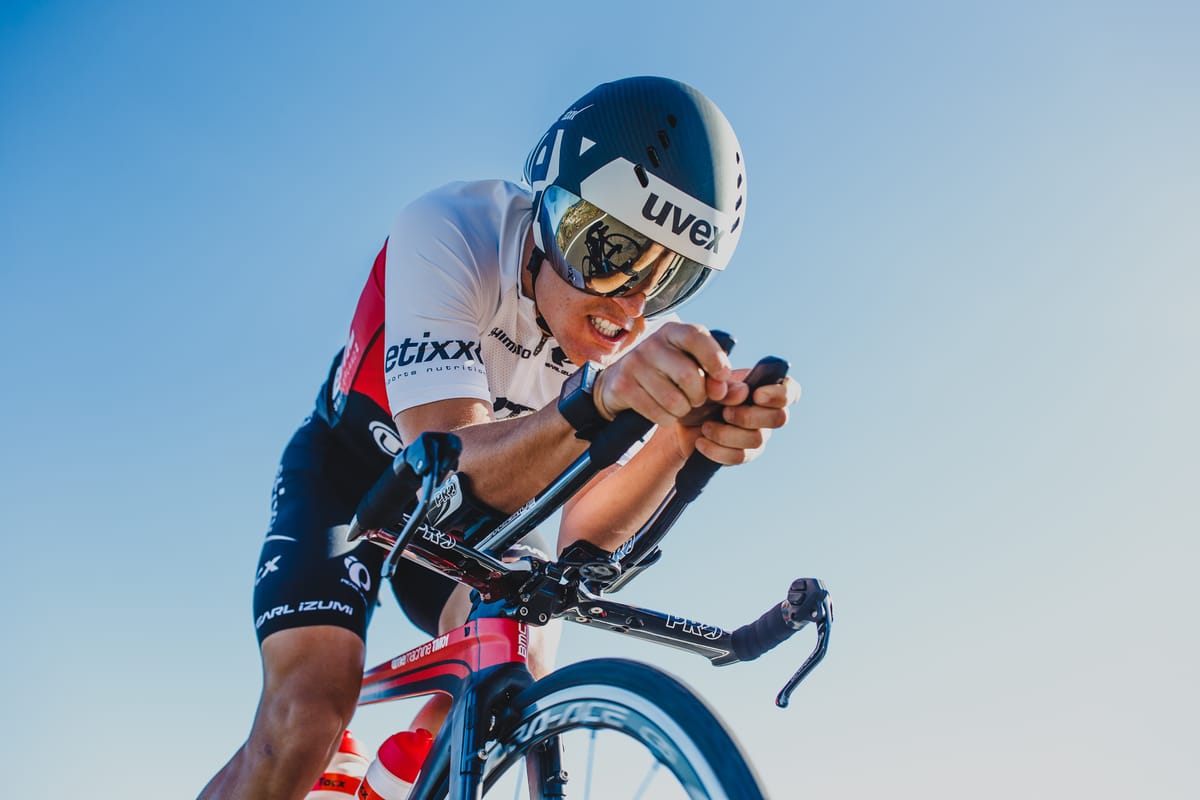 Romain Guillaume was suffering burnout and had lost his love of triathlon last year, but he's rediscovered his passion thanks to a new training regime. After winning Ironman 70.3 South Africa last month, Trizone caught up with Romain to talk about his new found love of the sport.
"Finally, I'm back to enjoying it," Romain told Trizone, "I'm better perfomance-wise, I run more easily and my times are faster. I'm like a new me, it's like I've been reborn." Romain is truly ecstatic that he's regained his passion for his sport after suffering dangerously depleted iron levels and total physical and mental burnout just last year.
How Guillaume started triathlon
Romain Guillaume came from a family of triathletes. His Mum competed in triathlon, and Romain was activate in athletes until the day he tried a kids triathlon. His future in the sport was sealed, and by 15 he was winning most of his races. "When I was 18, I stopped triathlon and decided to go to University. I kept swimming, but was partying a bit too," said Romain.
"By 2005, my Dad thought I was quitting the sport so he asked me to do a long distance race with him," said Romain. "I loved it! Even though I was second off the bike and struggled with the run, I loved how friendly everyone was. Compared to the Grand Prix, everyone was so nice."
From his first endurance race, Guillaume was in love with long races, and did his first Ironman in 2006. Just two years later, Romain won the Mt Tremblant 70.3 in June, and the Mt Tremblant Ironman in August. "Winning Mt Tremblant was a dream for me. I used to find it difficult to place well after the bike, then finish strong. It was amazing to have this victory."
Three years later, he turned pro and quit his day job in 2010. By 2012, Guillaume was leading the Ironman World Championship in Kona with Luke McKenzie, finally placing 17th, which created a huge buzz around the athlete, leading to plenty of sponsorship opportunities.
Overtraining threatens health and happiness
By 2014, Romain Guillaume was in exceptional form and won the 2014 Lanzarote Ironman, but he was teetering on the edge of overtraining. After incredible results that year, 2015 was the turning point.
"I did a six week program of a 20km swim, 550km bike and a 90-100km run. Six weeks straight of that and I was completely dead. I had dangerously low iron, and needed an iron supplement injection," Romain told Trizone. Romain was training huge volumes without much direction. "We'd get to the track and my coach wouldn't have any plan. It was just about volume. I felt drained," said Romain.
Without data-driven training plans and guidance, Romain had lost his passion for the sport, and by the end of March in 2016, Romain said "I had no pleasure anymore. I wanted to change coaches. I'd go to the pool on Monday and if I had a bad session, it would be stuck in my mind. I'd get to the pool on Tuesday and I couldn't get in the pool as I was so stressed about not doing a good job."
The last straw at Cairns and Mt Tremblant
With his mind clouded with doubt and pressure and his body exhausted from overly high volume training, Romain felt stuck. "I knew I needed a break before Cairns in June 2016, but my team asked me to go. My girlfriend had left me the day before I got on the plane for the event, and since we had an apartment together, I didn't even know where I'd live," said Romain. "I did a skydive two days before the race to try and clear my head."
As race day approached, Romain felt exhausted, but he still performed well early in the race. "I was doing well in swim, but at 800 metres, I started thinking about everything. I lost the lead group and got out of the water four minutes back." With his mind churning, Guillaume jumped on his bike. After almost stopping one of the official came by on his motorbike to encourage him to continue. "Once my mind was feeling better and I stopped thinking, I started the run. I ran a time of 3:02:31 which wasn't bad. It was my best race of last year, I came eighth."
Eager to restore his positive mindset, Romain again asked his team if he could miss the next race, but they sent him to Mt Tremblant. "I did a good swim, a good bike, but then I stopped," Romain told Trizone. The pause was much needed, and gave Romain time to change coaches and move on.
"I used to get so much pleasure from racing before my 10th place in Kona in 2014, but since then I had put more and more pressure on myself. I wasn't enjoying any of it."
How Romain got his groove back
Since December last year, Romain Guillaume has been training with Luke*** under a completely different method. "Luke isn't a volume guy," said Romain. "He's a scientific guy. I know exactly what he wants from me. When I joined him, I looked at my training plan and made sure mine was completely unique, and it was."
The coaching direction, the less exhausting training regime and the overall change of triathlon has added a huge amount of confidence to Romain's strategy. "We test my lactate levels and create pans based on my recovery. Now I'm confident in what he's going to ask me, and I don't have to think about what I need to do as much."
Not only has Romain Guillaume just won the Ironman 70.3 South Africa after adopting these new changes, he also feels 'back to normal.' "I've found the pleasure in racing again. I know I'm not the best runner, and I'd love to have a race where I do really well in the run for confidence, but after my lactate tests Luke has shown I can run a 1:13 half marathon which is pretty good."
Life's no longer just about triathlon for Guillaume
Not only is Romain performing better, he's also much happier with his life as a whole. "It's easier for me to have a social life besides triathlon now. I have more in my life," Romain told Trizone. "Today I had a bike session, did a 5km swim and a gym session. Tonight I'm going to the cinema at 6pm, then I'm going out for dinner with friends at eigh."
It's this well-rounded life that has helped keep Romain's enthusiasm for the sport, and it's reflected in his social life. "My new girlfriend isn't a triathlete which also helps. I'm more open now with other things than just triathlon. It's helped a lot."
70.3 South Africa 2017
The win in South Africa was a key moment for Romain thanks to his mindset, not just his result. "I went into the race knowing I'd done good training for that race in particular. I was confident, not for victory, but for a good race." A good race meant a huge break away on the bike, then a lead of two and a half minutes on the run until the finish line. "I take great pleasure from being at the front. I don't care if it's a low level race."
Romain Guillaume's plan for 2017
This year Guillaume is favouring enjoyment over points and expectations. "I prefer to do what I really like and what I want, rather than just going to Kona for the sake of it," said Romain. "I want to have a complete year with Lanzarote, Ironman Nice and UK, and probably Lanzarote 70.3 as I like these races. If I don't qualify for Kona, I'll do Ironman Wales as it's always been a dream of mine. Ironman Malaysia is also a tough race I'd love to do this year," said Guillaume.
After riding the roller coaster of burnout to victory, Romain Guillaume has some valuable advice for other triathletes. "Don't lose your spirit. Just be yourself. If you don't want to go to Kona, don't go!" said Romain. "Prioritise your enjoyment. Enjoy the travel, meet people and perform well." His best advice is simple: "Just enjoy it!"
Tip: If you're suffering from burnout, it's important to take steps to recover as the toll it takes on your mental and physical health is extreme. Let your coach and family know you're struggling so you can create a new direction.