Ryan Bailie calls it a season, offers predictions for Noosa Triathlon
Ryan Bailie finished an impressive second at the Nepean Triathlon last week, so Trizone caught up with the athlete to talk training, off-season, injury and to get his top tips for the Noosa Triathlon. In a lightning fast time of 1:30:49 Ryan Bailie finished the Nepean a close second to Jacob Birtwhi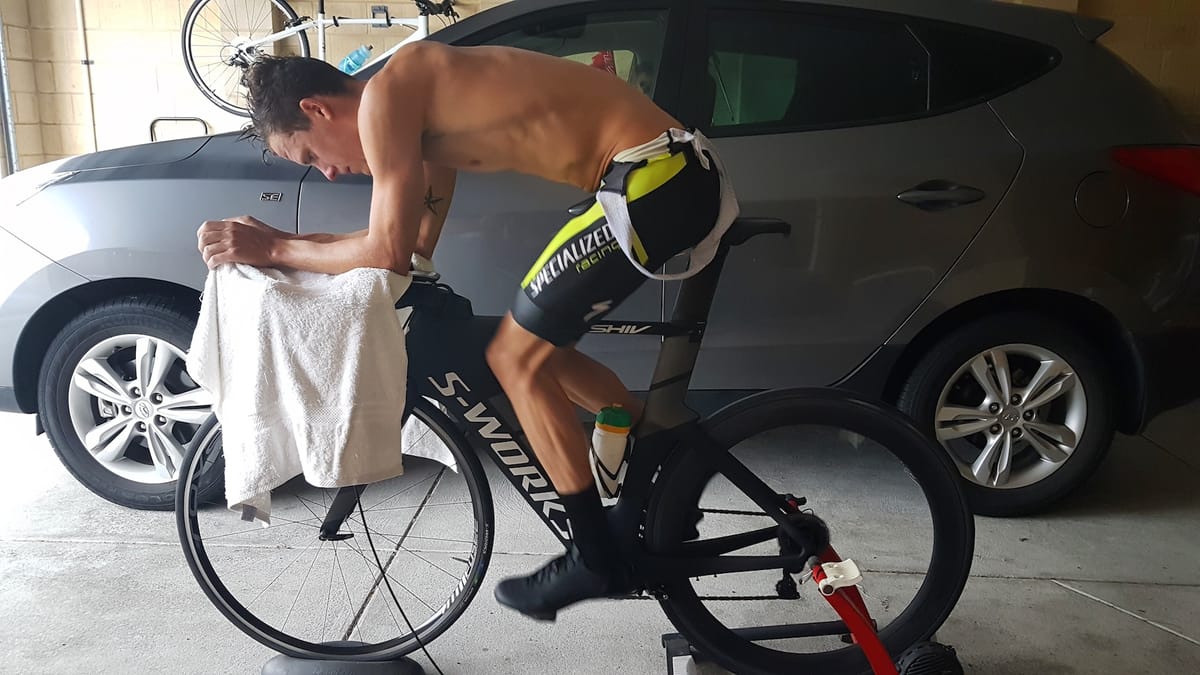 Ryan Bailie finished an impressive second at the Nepean Triathlon last week, so Trizone caught up with the athlete to talk training, off-season, injury and to get his top tips for the Noosa Triathlon.
In a lightning fast time of 1:30:49 Ryan Bailie finished the Nepean a close second to Jacob Birtwhistle last week, but the race took its toll. After sustaining a significant  tear of his deep calf – the soleus muscle – Bailie is calling his 2016 season finished. It was a tough decision following an intense period of training preparing for the double events of Nepean and Noosa, which run so closely together.
"By Nepean, you've had such a long season, [so] a lot of the training is in the bank," said Bailie. "It's about turning it on on the day, and keeping up with the pace." After an intense three weeks preparing for the race, it's no surprise Ryan is still slightly uncertain as to he'll be participating at the Noosa Triathlon this weekend.
"I've been working on my swimming with 12x100m efforts – one quicker than race pace and the other at race pace on a 1.20 cycle. I've also been doing 6x1km at race pace on a 1min recovery, and 12x400m run as a 4/4/4 descending from quicker than race pace for the first 4."
Bailie has been working hard on his biking in the past few weeks too, riding 300-500km per week, "a bit more than I'm used to," he added brightly. "I've been training 40-60 minutes at race wattage. Then five to ten minutes at 300-320 average watts. I take a two minute break, then do another set."
Working on his explosive power has been a focus for Bailie too. "I'd do one minute of each different wattage, one at 380, then 360, then 380 and then 400 explosive sessions," he noted. Just hearing Ryan talk about his training sessions is intense and shows the athlete's keen focus over the past weeks leading up to two of Australia's most iconic races.
NOOSA & OFF-SEASON
It's not yet time to relax for Bailie yet, though, as he's flying up to Noosa today and will be there until Monday watching the race. Luckily his calf tear doesn't require surgery but it's certainly severe enough to put him out of the running for Noosa.
However, Bailie has some exciting plans for the following weeks. "I'm going to inner Western Australia with three Paralympians and three Rio Olympians. We're going into the communities there to encourage kids to get into sports," says Bailie proudly.
"After that, I'll be doing some school visits near Bunbury in WA," he says. "It's my chance to give back a little bit around where I grew up." Bailie wants to encourage kids in regional areas to dive head-first into sports, despite their geographical location.
"I want them to know that even if they're from a country town, there's no reason they can't go to the Olympics or go to Uni. They're not disadvantaged, they just have to work hard like everyone else," he says. Coming from such a vast, spread-out state like WA has clearly inspired Ryan to motivate others to follow in his footsteps as an elite athlete.
Later in November, Ryan will be heading to Hamilton Island to investigate their triathlon, as he's been approached to be the ambassador for that event. And, it's a good thing he'll have time in December to relax because then he's back into training for the Wollongong event in early January 2017. "I'll take a few weeks off after Noosa, then get back to it when the body's read," he says. "The main thing will be rehabilitating the calf."
RYAN BAILIE'S TOP TIPS FOR NOOSA 2016
MEN
Ryan Fisher
Jake Birtwhistle
Dan Wilson
WOMEN
Ashleigh Gentle
Emma Jackson
Charlotte McShane