Interviews
Sam Appelton checks in from Ironman 70.3 Middle East Championship Bahrain
Aussie triathlete Sam Appleton finished third at the IRONMAN 70.3 Middle East Championships last Sunday. Trizone chatted to him about the windswept race and the Bahrain Endurance 13. Sam Appleton's IRONMAN 70.3 Bahrain "It was really scenic. The swim was in front of the Four Seasons so it was beauti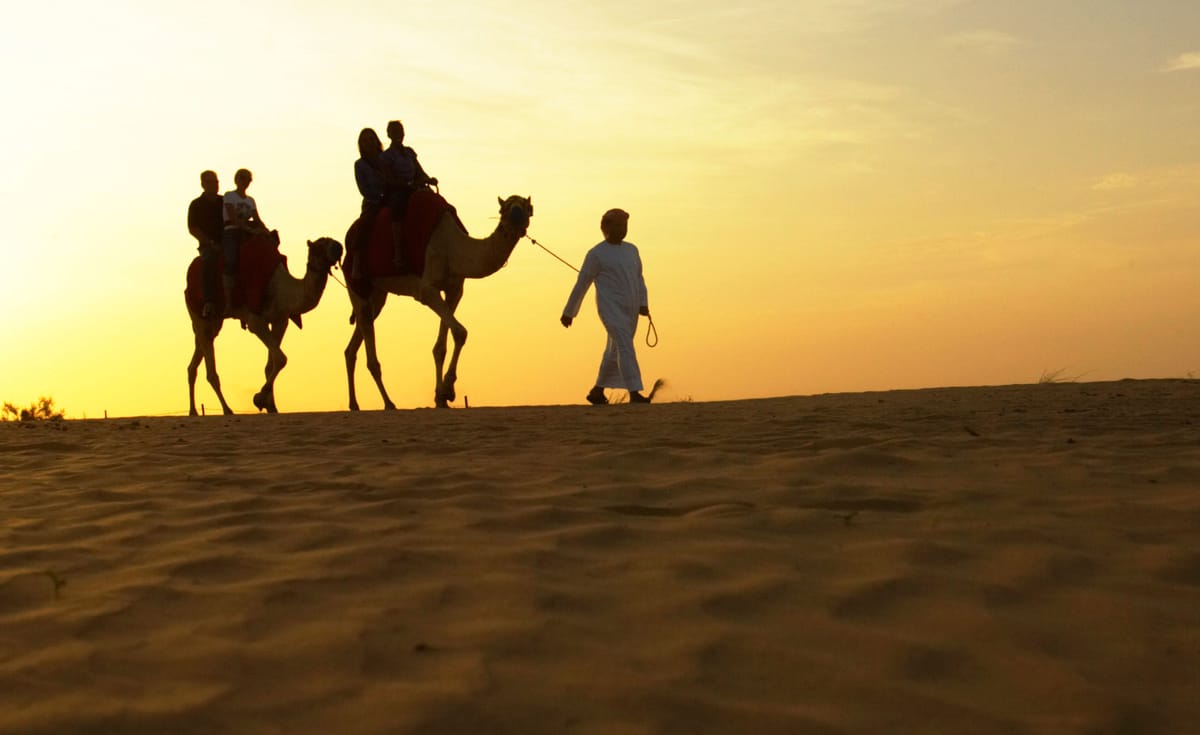 Aussie triathlete Sam Appleton finished third at the IRONMAN 70.3 Middle East Championships last Sunday. Trizone chatted to him about the windswept race and the Bahrain Endurance 13.
Sam Appleton's IRONMAN 70.3 Bahrain
"It was really scenic. The swim was in front of the Four Seasons so it was beautiful. The water was so clear, I really didn't expect that," Sam told Trizone from the departure lounge of London's Heathrow Airport. "It was crazy windy, though and really choppy in the open ocean," he added. Thankfully, Aussie Sam has always been a strong swimmer. "I come from a swimming background so luckily it comes easily to me," he explained. "Since the conditions were quite tough though, it really exposed the weaker swimmers."
Sam Appleton surged through the water in a tight group of seven men. "The lead group had a bit of a clear run ahead of the rest coming into shore," he added. "Eric Watson, a really great swimmer racing for Bahrain, was first. Then the German Michael Raelert, then me. I was third out. There was a weird 600 metre run to the transition. It was a winding ramp with some steep bits, but it made it really fun. It added something a bit different!" Sam noted brightly.
Sam Appleton's Middle East Championship Bike
The wind  ravaged the competitors in the swim, becoming even more ferocious on the bike. "The wind was coming at me from all angles," Sam continued. "Once you got out of the main hub, you were in the desert, so you could feel the sand whipping at your shins. It was like being at the beach on a really windy day but trying to ride in it. It was the windiest race I've ever done. Lucky I used my 60ml tyres and didn't have any problems controlling the bike."
It wasn't just the weather that made biking conditions tough. Sam wasn't feeling his best. "I just didn't feel good at the start of the bike," he said. "Terenzo broke away and looked super strong but I just didn't have the strength to go with him. I became part of the chase pack."
As  Kiwi Terenzo Bozzone broke away with almost impossible lightning speed just one week after his win at IRONMAN Western Australia, Sam dug as deep as he could. "I just couldn't find my riding legs, which was strange since I've been riding well all year."
Despite feeling heavy on the bike, Appleton's race took an impressive turn with 20 km to go. "I managed to get away and come second into T2," he said. "I'd created around 40 seconds between me and the other guys."
Sam Appleton's Middle East Championship Run
As he launched towards T2, Sam's confidence wavered. "I wasn't sure how I'd run considering how I'd felt on the bike, but I was feeling OK. I just backed myself and took off," he said.
As Sam surged forward – still in second place – he felt strong. At the 3km mark, German athlete Steffen Justus caught up to Appleton. "I went with him for a bit, but I thought it was in my own best interest to run at my own pace and let him do his race. He ran exceptionally," Appleton said kindly.
With Steffen in front, Appleton committed and powered through the rest of the race, finishing in 3:44:10, behind Justus Steffen with 3:42:26 and Bozzone 3:41:32. "I ran a 1:13 which I was really happy with, but I ended up still being a minute and a half behind Steffen," he said. "I found the pace a little too quick when I was running with him. He ran so well."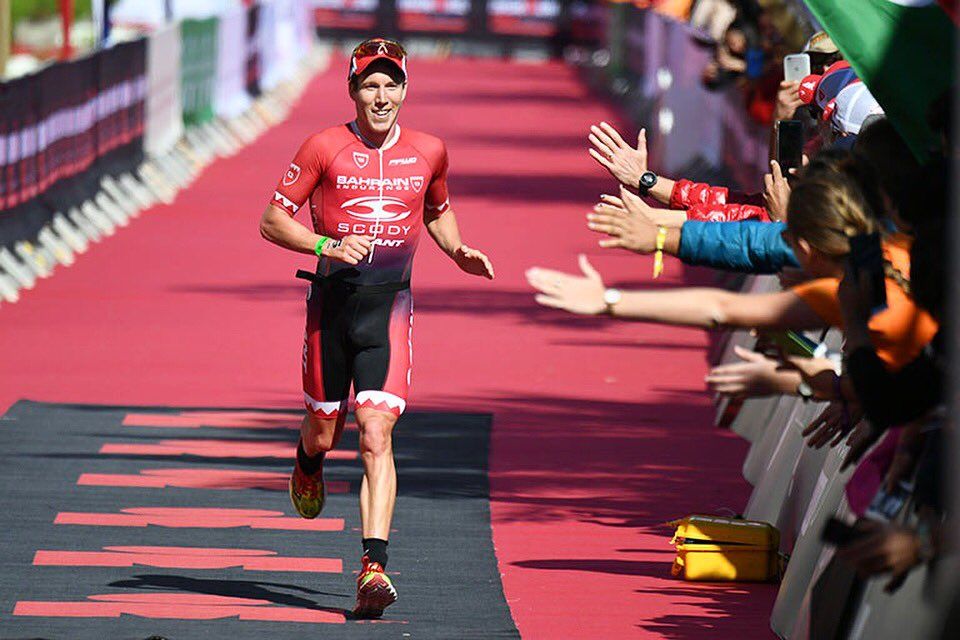 Sam Appleton's role in Bahrain Endurance 13
Before the huge race, Sam joined other triathlon champions as they visited schools and communities around Bahrain as part of the Bahrain Endurance 13 team. "I was there for a week," Sam said, "It was the first time all 13 of us had been together in one spot. We had a really great week. We went to the schools to talk about triathlon, staying healthy and sports. We had an IM kids and Women's 5km run."
With triathlon so new to the Middle East, Sam is helping promote the sport through the exciting Bahrain Endurance 13 concept. "It's great to see so much enthusiasm for our sport in a country where triathlon isn't that big," he said. "I know the Prince and The King of Bahrain are both excited with the direction the country is taking towards triathlon."
The Bahrain Endurance 13 is the vision of His Highness Sheikh Nasser bin Hamad al Khalifa. It aims to help promote health and wellness throughout the Gulf region, while exposing communities to the exciting sport of triathlon.
Sam Appleton gears up for his first White Christmas
After a busy week amongst local communities in Bahrain and an impressive third place at the 70.3 Middle East Championships, Sam Appleton is now on his way towards his first white Christmas and a well deserved rest.
"I'm heading back to Boulder now to have my first White Christmas and I'll have New Year's there," he said. "I trained pretty hard leading into Bahrain so I'm pretty excited to have some down time, then rebuild again."
What exactly does time off mean for one of the fittest men on earth? "I'll be pretty sedentary for a few days then I start to get fidgety and want to do more. I'll start doing some fun exercise like coffee shop rides and maybe cross country skiing. We'll see! I don't really have a plan. It's nice not planning it all out!"
Appleton's plans for 2017
While excited for some down time, any professional athlete always has one eye on their near future. "I'm going to chat to my coach Matt Dixon and discuss my plan for 2017," said Sam. "We're going to structure the year, it's exciting! My main focus will be the 70.3 World Championships at Chattanooga, but I have some fun races planned for early next year. I've got a training camp in Kona, and I'll be doing 70.3 Geelong and Challenge Melbourne. All my flights are booked, so I'm committed!"
Trizone wishes Sam and all the pros a relaxing Christmas and New Year. Enjoy the rest guys, you deserve it!