News & Racing
Six time Ironman Champion Gina Crawford not fazed at being the favourite
The women's race at Cairns Airport IRONMAN Cairns looks set to be a battle between experience and Ironman rookies. Six-time Ironman champion, New Zealand mother Gina Crawford is the red hot favourite, simply due to her sheer body of work. Her biggest threat will likely come from a first time I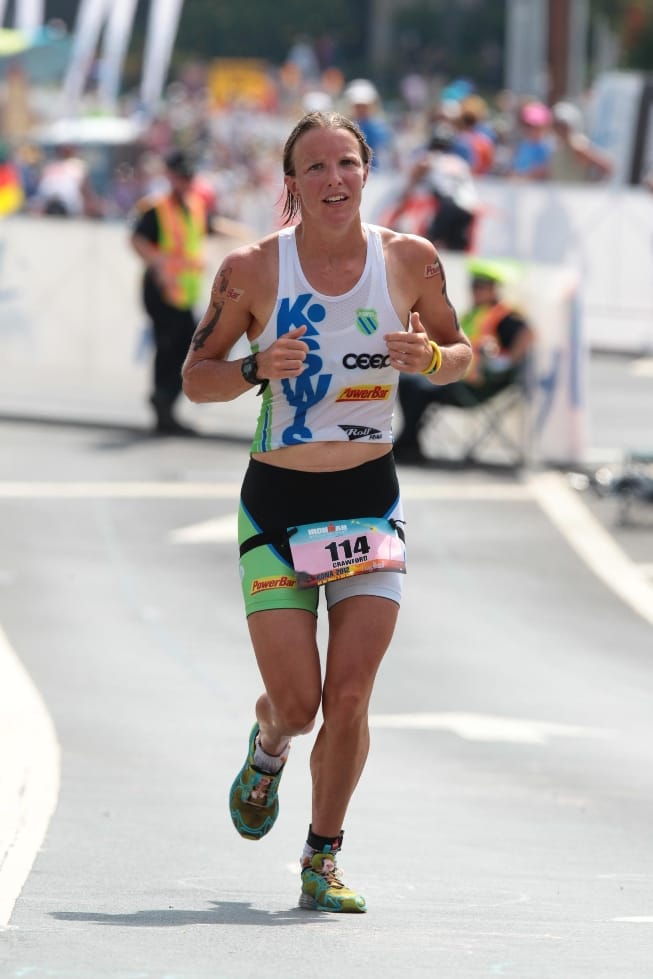 The women's race at Cairns Airport IRONMAN Cairns looks set to be a battle between experience and Ironman rookies.
Six-time Ironman champion, New Zealand mother Gina Crawford is the red hot favourite, simply due to her sheer body of work.
Her biggest threat will likely come from a first time Ironman, accomplished Olympic distance athlete Liz Blatchford, who is going long distance for the first time after cutting her teeth on the Ironman 70.3 circuit last year.
"She is a very experienced athlete and I am sure she will do very well at the longer distance," Crawford said.
"But I am just focused on getting myself into the best shape I can to perform to the best of my ability. No matter how many Ironman races you have achieved the length is always a bit daunting and I am just focused on what I need to do to get myself though the race as fast as possible."
For some athletes carrying the tag of favourite can prove to be a heavy burden, it can force them into a mindset of   racing not to lose, rather than racing to win.
Not so for Crawford, she lets other people worry about who is the favourite.
"It makes no difference to me what tag I am given. I just go to each race and give my absolute all to be the best I can be on race day," she said.
Crawford aside, Liz Blatchford is the most credentialed athlete on paper, albeit at races of a shorter distance for the past 12 years. Blatchford enjoyed a host of podiums on the ITU circuit for a decade before moving to the Ironman 70.3 distance last year. She has enjoyed Ironman 70.3 wins at Boulder and recently at Busselton and second at Mandurah along with a win at Huskisson and second in the long course event at Koh Samui recently.
"Early last year I was focussed on making the Games and after that I switched to long course racing, so Ironman was a natural progression," said Blatchford
"Cairns in particular appealed, warm, humid, home state, timing – it just worked well for me."
Blatchford enters Cairns not having run a marathon before but not concerned knowing she has the base work in her legs.
"I'm feeling extremely nervous but also excited to tackle the distance. I raced in Thailand in April and had a solid race, finishing in good shape. That gave me the confidence to enter Cairns.
"A win would be fantastic but i think i need to be smart and not get carried away.   It's unchartered waters for me and there are some great girls racing with a tonne of experience."
There are a number of athletes in the field who could cause an upset and one of those is American Beth Walsh.
In her first full season of racing as a pro last year, Walsh notched up two top ten finishes in Ironman racing, an eighth at IRONMAN Cozumel and second at IRONMAN Wisconsin.
She possesses a blistering run leg so look for her to run herself into a podium position. Her second at Wisconsin included a sub three-hour marathon, the fastest run split.
Michelle Gailey is also one who will be looking to be on the podium and preferably int he number one spot. Gailey has raced well over the Ironman distance and in 2011 finished 2nd overall on this course in 9:30.
Also keep an eye on Aussie Michelle Wu, the accomplished Ironman 70.3 racer, who is stepping up to take on her first Ironman.
But with experience on her side, and a resume that includes six Ironman titles, it's Crawford's race to lose.
"I am racing an Ironman so I don't think you can expect everything to turn out the way you have planned. I will be happy to make a few small improvements on the three Iron distance races I have started this year already," Crawford said.
"During the swim I don't want to give too much time away to Liz Blatchford, who I know is a really strong swimmer."
She has decided to move to the bigger 700cm rim on her bike after riding the smaller 650c for five years.
"I will be testing this bike out for the first time and using this experience to make future changes in my setup.
"And for the run, I want to build on the running form that I showed in Melbourne."
The Cairns Airport IRONMAN Cairns event is Sunday 9 June, 2013. Race starts from 07.45am.