Interviews
Storming to Victory: Jake Birtwhistle Conquers Ironman 70.3 Tasmania
Birtwhistle executed the whole race to perfection, keeping a cool head and consistent pace throughout, even amidst the challenges presented by the hilly bike course.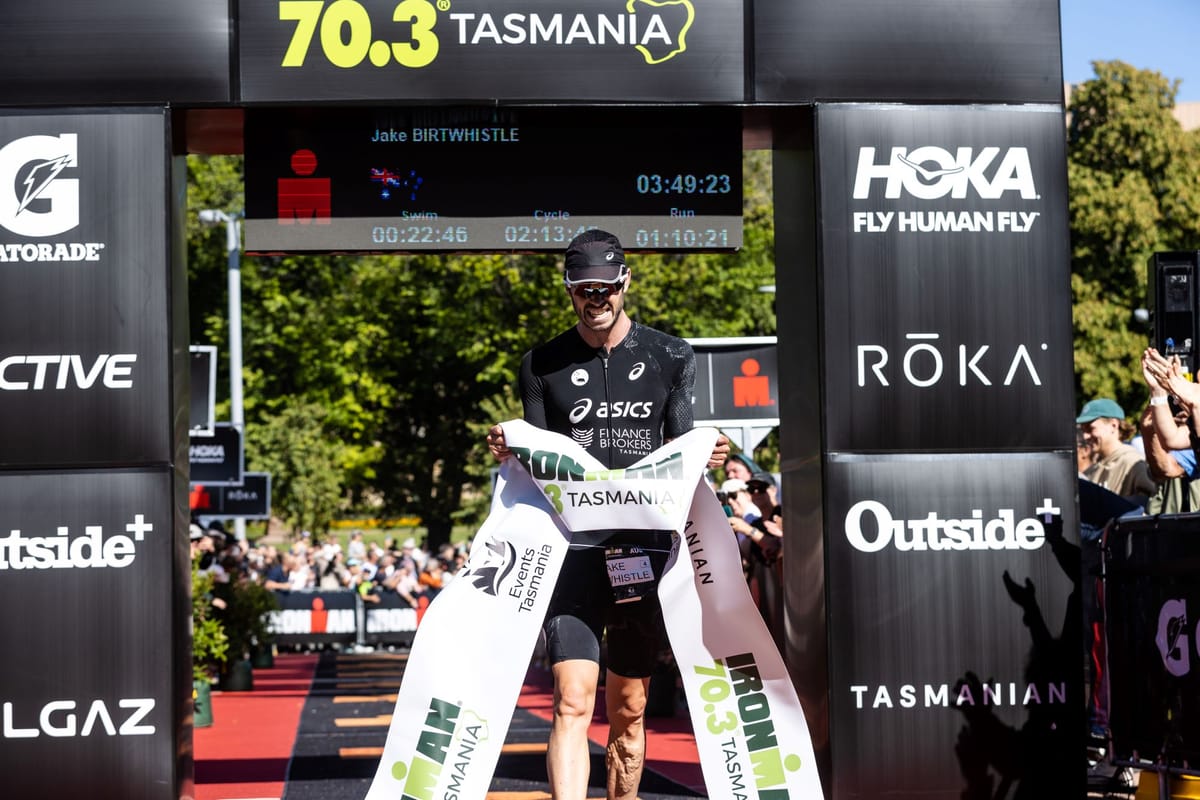 Tasmania-based triathlete, Jake Birtwhistle, made a strong showing at Ironman 70.3 race in Tasmania over the weekend, winning the event in his debut performance.
The big picture: Birtwhistle's victory marks the start of a new chapter in his triathlon career, as he takes on new challenges and builds upon his impressive list of accomplishments.
What they are saying: Birtwhistle expressed his excitement in his win, saying "to win on debut was pretty special and to do it at home in Tasmania is something you can call us so the first event of the Ironman in Tassie."
Birtwhistle, who doesn't often get the opportunity to race in Tasmania, was thrilled to put his name first on the list of winners. He spoke of the support he received from the local crowd, saying it helped him get through the tough race.
Birtwhistle approached the race with an open mind, but found himself in the lead with Josh for a while before the rest of the competitors caught up with them. Despite cramping during the run, Birtwhistle was able to maintain his pace and hold off Caleb to cross the finish line in first place.
Looking forward, Birtwhistle's focus is now on the Olympics, but he says he hopes to participate in more of these types of events in the future.