Nutrition
Stuffed Capsicum's
I understand how busy our lives can get and I have put a lot of thought into the area of preparing food for the week ahead. Recipes that are easy to double, freeze, prepare ahead and slow cook. Knowing that our week ahead will be busy, Sunday is a great day to get in the kitchen and […]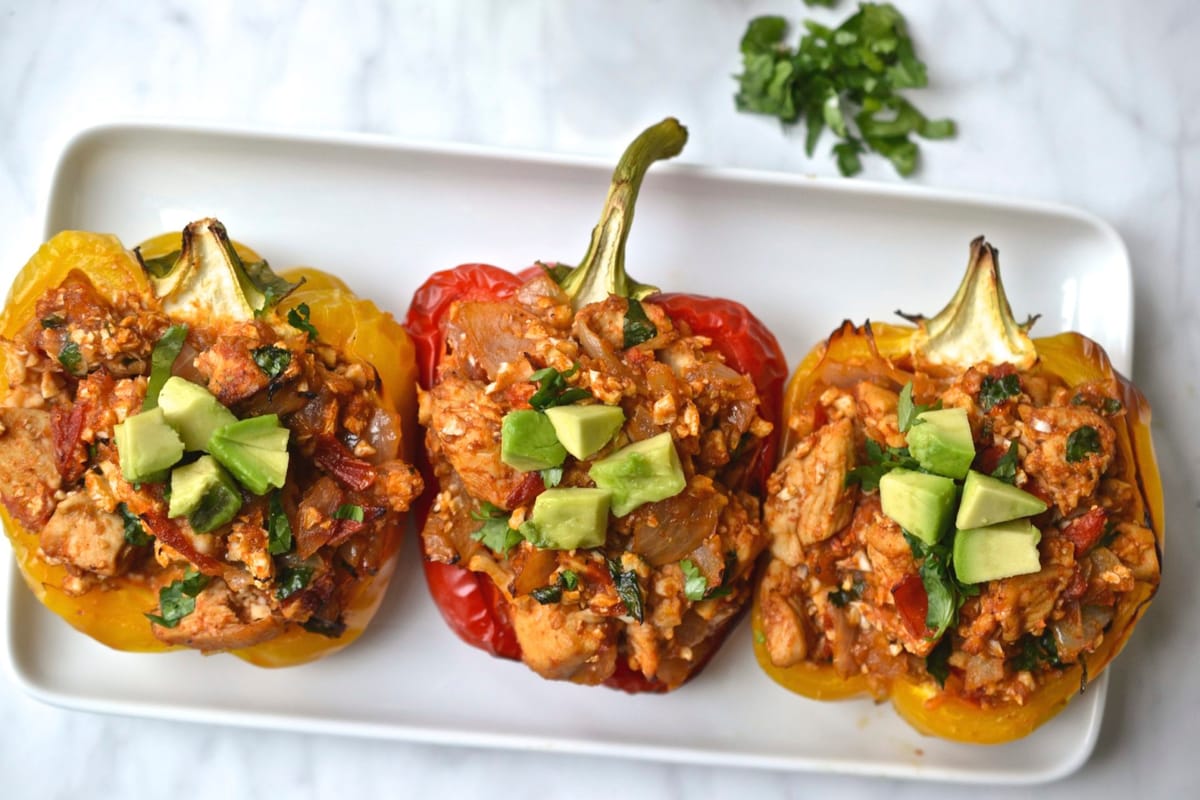 I understand how busy our lives can get and I have put a lot of thought into the area of preparing food for the week ahead. Recipes that are easy to double, freeze, prepare ahead and slow cook. Knowing that our week ahead will be busy, Sunday is a great day to get in the kitchen and take the opportunity to prepare ahead.
It's not secret that I love stuffed capsicums – well, anything stuffed really. Tomatoes, vine leaves or cabbage leaves make great dinners, too. These stuffed capsicums are a delight to come home to and perfect for winter time. The next day they taste even better.
Stuffed Capsicum's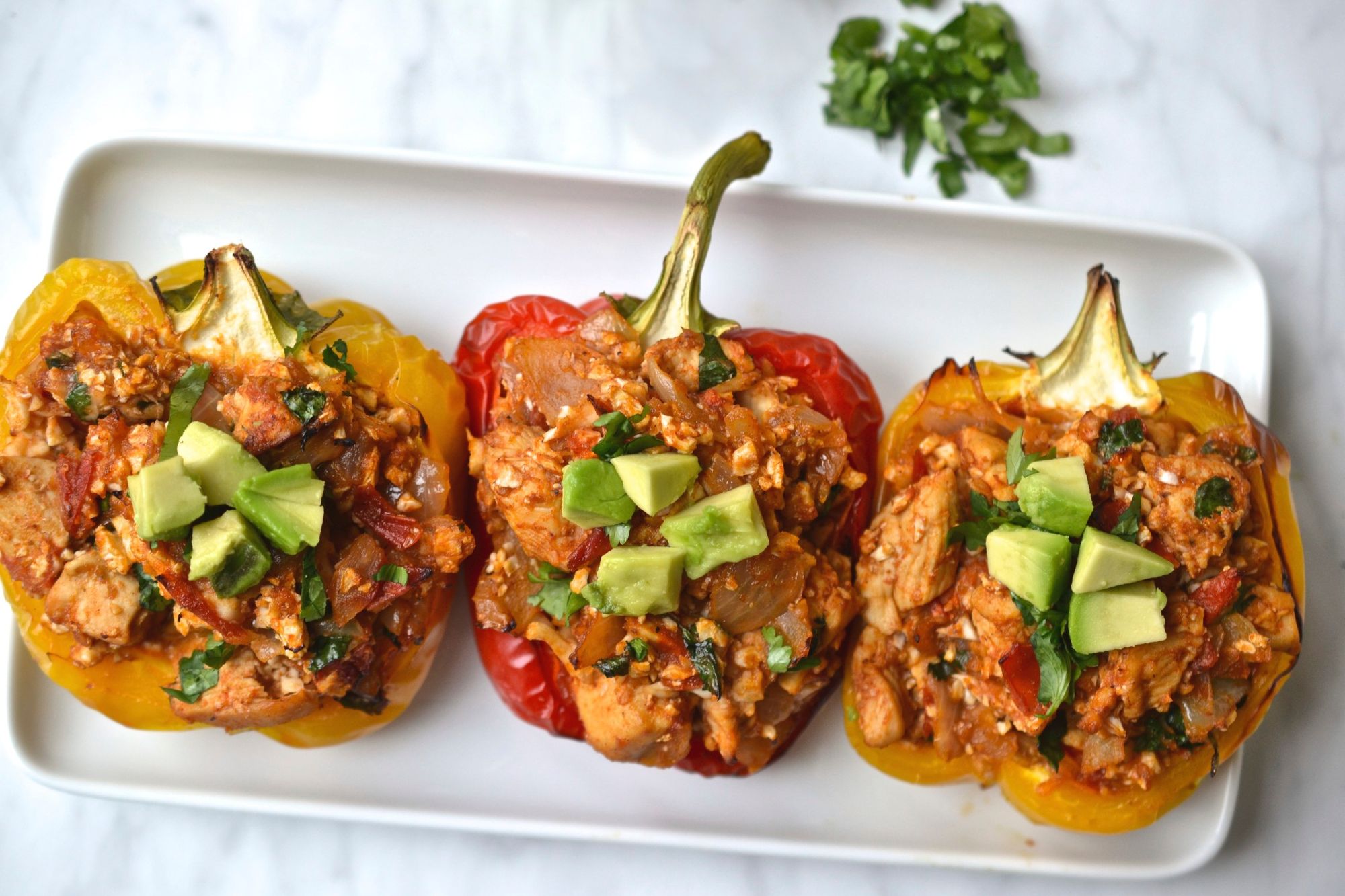 5 capsicums
2 onions (diced)
500 g chicken mince
1 bunch parsley (chopped)
1/4 cup quinoa
1 tbsp ground cumin
1 pinch salt
1 kg tomatoes (pureed)
5 tbsp tomato paste
greek yoghurt
Wash, core and clean out the capsicums removing the stalk and membranes.
Cook the onions until they are lightly browned.
Combine onions, chicken, parsley, quinoa and spices in a bowl and mix.
Stuff the capsicums with mince filling until 3/4 full.
In a large saucepan pour in the tomato puree then place stuffed capsicums into the saucepan. Make sure they're upright.
On each capsicum, put a tbsp of tomato paste.
Put a lid on and cook the capsicums for about 30min or until capsicums are soft and filling is cooked.
Serve with Greek yoghurt.
Remember this is only a guide – feel free to play around with ingredients. Other combinations that work are beef & paprika or lamb, mint & pine nut