News & Racing
Super League Announces Corporate Mix and Expanding Upon Championship Format
Fifty of the world's leading triathletes, including 25 Olympians, will compete for round two of the Super League Triathlon crown on 23rd and 24th September 2017, in Jersey, UK. They will be joined by teams of corporates, including First Names Group, Ravenscroft Group, Santander Group and UBS AG, loo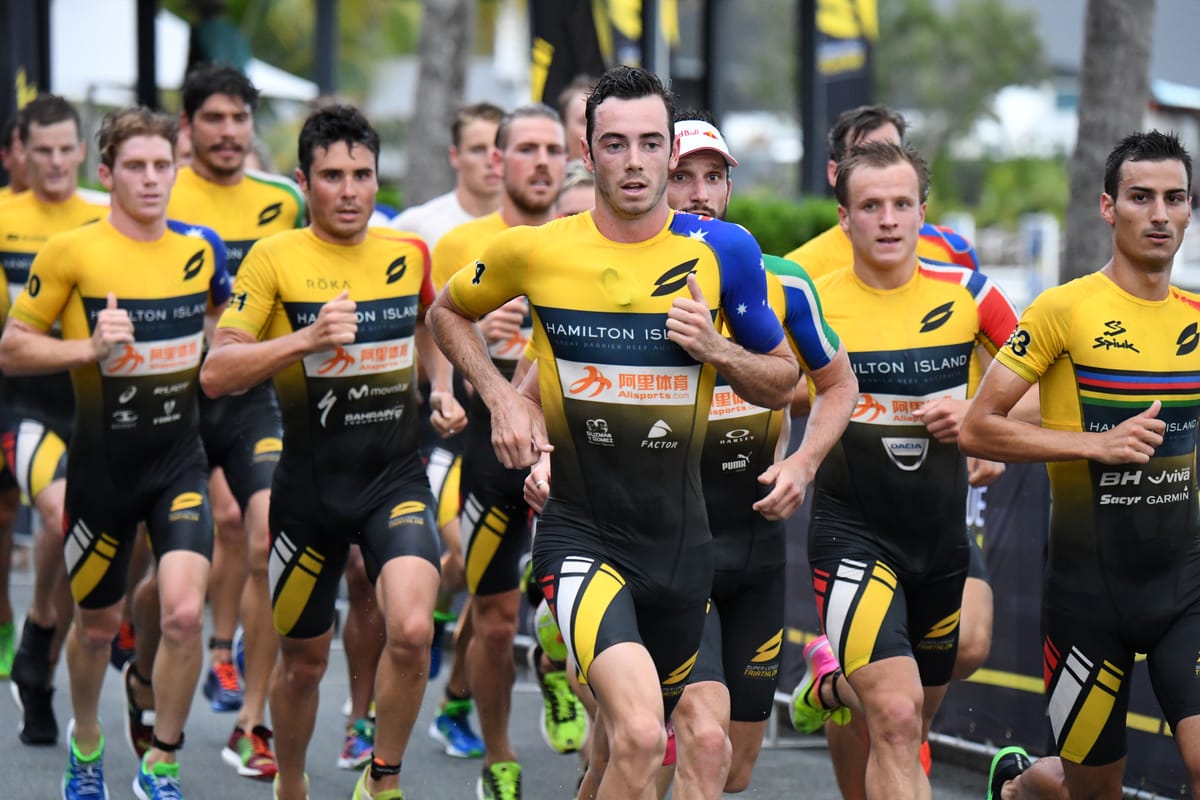 Fifty of the world's leading triathletes, including 25 Olympians, will compete for round two of the Super League Triathlon crown on 23rd and 24th September 2017, in Jersey, UK. They will be joined by teams of corporates, including First Names Group, Ravenscroft Group, Santander Group and UBS AG, looking to test themselves at the same event as the best triathletes in the world.
Expanding upon the Championship format, Super League Jersey will also feature a corporate triathlon event. Companies will be able to enter two Corporate or VIP teams to race in the 'Corporate Mix' format, on the same course as the professional athletes. The 'Corporate Mix' will allow companies to compete against each other, with the scores being a total of their teams' sponsored pro athletes and their own team relays.
Super League Triathlon co-founder and Managing Director, Michael Dhulst, commented: "'Corporate Mix' partners will gain access to the world's greatest triathletes, including the Brownlee brothers, and will enjoy unique corporate hospitality opportunities for their clients. Corporates will be able to race in their own teams with two of the world's best triathletes, with corporate branding on the front of the race uniforms."
Andy Ruddy, Financial Director at global trust and corporate services provider First Names Group, said: "It is fantastic that the world's best triathletes are coming to Jersey to compete in an event of this calibre. First Names Group are thrilled to partner with the highest profile event the Island has ever hosted and look forward to giving some of our 'First Names' the opportunity to compete in the Super League 'Corporate Mix' Cup which will be an incredible experience for all involved."
Corporate Super League Triathlon partners will have promotional signage throughout the course, making the 'Corporate Mix' a prime opportunity to reward employees, excite partners and attract new business opportunities. Spectator travel packages will also soon be announced via Super League Jersey's travel partner, Nirvana Europe.
Michael added: "Super League is the first entertainment focused sports property in triathlon, reinventing the sport to do exactly that and using best practices from other sport entertainment entities to achieve that goal. This will change triathlon and give it a much wider audience base and provide a platform for athletes to develop themselves as names in sport!"
Two-time Ironman world champion and Super League Triathlon co-founder Chris 'Macca' McCormack, said: "Super League Hamilton Island changed triathlon forever. The made-for-television racing is exciting, action packed and full of entertainment. It set the stage for the forthcoming season, which comprises four events, all to be held in iconic destinations around the world between September and April."