News & Racing
Super League Triathlon Announces Dates, Athlete Line-up for 5th Championship Series
The Super League Triathlon (SLT) has revealed the dates and the star-studded athlete line-up for its fifth anniversary Championship Series, set to deliver high-paced global racing.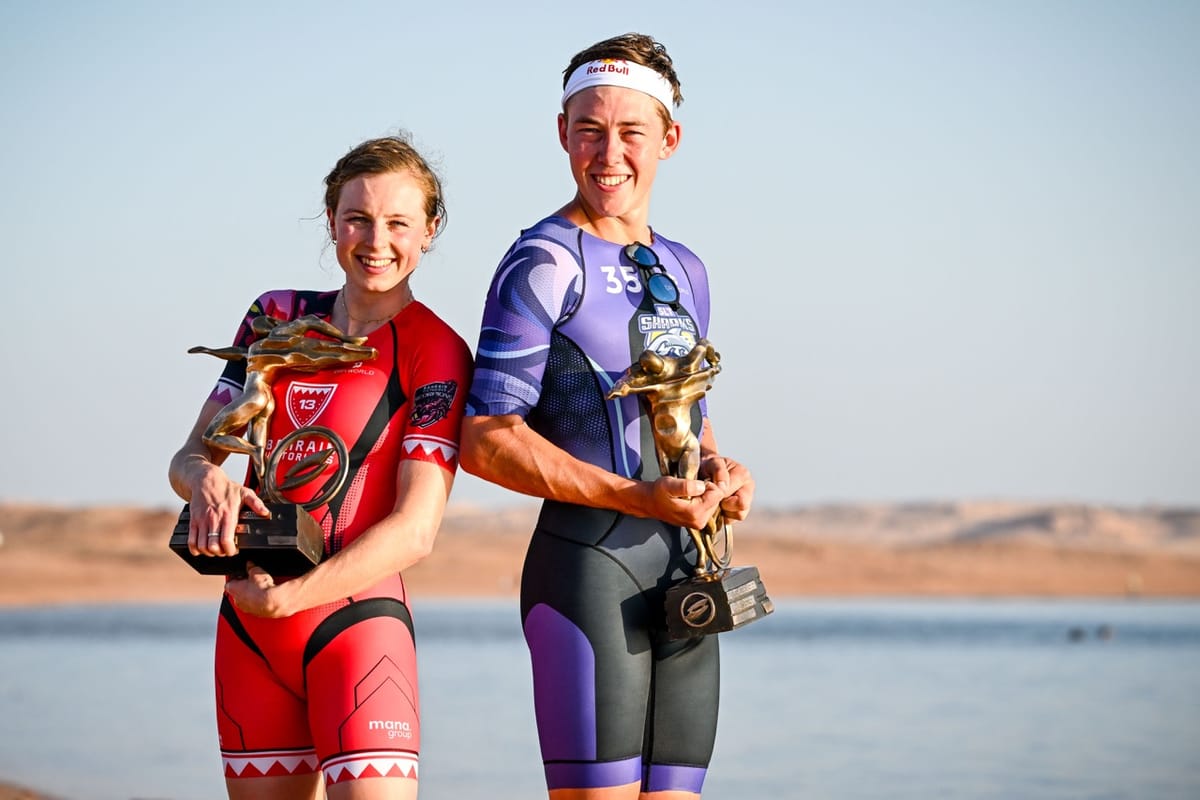 Why it matters: The Super League Triathlon (SLT) has announced the dates of its fifth anniversary Championship Series, revealing a roster of prominent athletes who will take part in the race.
Setting the pace: Super League Triathlon, known for its innovative and unpredictable formats, was established in 2017 by Michael D'hulst, Leonid Boguslavsky, and four-time triathlon World Champion Chris McCormack. It's held 26 Championship Series and Arena Games Triathlon events since inception. Last year, it reached more than 51 million viewers worldwide.
What they're saying:
Super League Triathlon CEO and Co-Founder, Michael D'hulst: "I am very proud that what started as a concept and a passion for three triathlon fanatics has driven such rapid change in the sport through its constant innovation and has its own legacy and tradition as we celebrate the fifth edition of the Championship Series."
By the numbers:
51 million: Global viewership of SLT last year
26: Championship Series and Arena Games Triathlon events hosted since inception
408 million: Impressions in 2022
111 million: Video views in 2022
5: Years since the first Championship Series
Between the transition: The Championship Series is a critical event on the global triathlon calendar, attracting elite athletes such as British Olympic gold medalists Jonathan Brownlee, Alex Yee and Georgia Taylor-Brown, reigning champion Hayden Wilde, two-time SLT champion Katie Zaferes, and the young sensation Fanni Szalai. The 2023 Series will be held in London, Toulouse, Malibu and NEOM.
Through time: Since its inception, SLT has transformed triathlon races through its innovative and unpredictable formats, exciting courses, and action-packed broadcasts. Its success is measured not just by increasing viewership, but also by the caliber of athletes it attracts. SLT looks set to continue its impressive run with the 2023 Championship Series.
The bottom line: The 2023 SLT Championship Series will showcase the best in triathlon sport, with the presence of global triathlon stars and promising talent. It's a testament to the success of SLT's unique approach to the sport and its broader impact on triathlon globally.
Confirmed athletes:
Female: Georgia Taylor-Brown (GBR), Cassandre Beaugrand (FRA), Beth Potter (GBR), Sophie Coldwell (GBR), Taylor Spivey (USA), Katie Zaferes (USA), Summer Rappaport (USA), Kate Waugh (GBR), Olivia Mathias (GBR), Fanni Szalai (HUN), Verena Steinhauser (ITA), Miriam Casillas Garcia (ESP), Nicole van der Kaay (NZL), Barbara De Koning (NED).
Male: Jonny Brownlee (GBR), Alex Yee (GBR), Hayden Wilde (NZL), Matt Hauser (AUS), Vincent Luis (FRA), Henri Schoeman (RSA), Chase McQueen (USA), Seth Rider (USA), Shachar Sagiv (ISR), Max Stapley (GBR), Emil Holm (DEN), Dan Dixon (GBR), Tayler Reid (NZL), Sergio Baxter Cabrera (ESP), Robert Sanchez Mantecon (ESP), Vitalli Vorontsov (UKR).