Super Sprint Race Weekend and Young Triathletes to watch
Last weekend, 250 triathletes from around Australia converged on the beautiful Gold Coast to compete in various disciplines and formats of swim, bike and run. Australia's young triathletes battled it out over two days and six races to determine the winner of the Australian Junior Triathlon Series at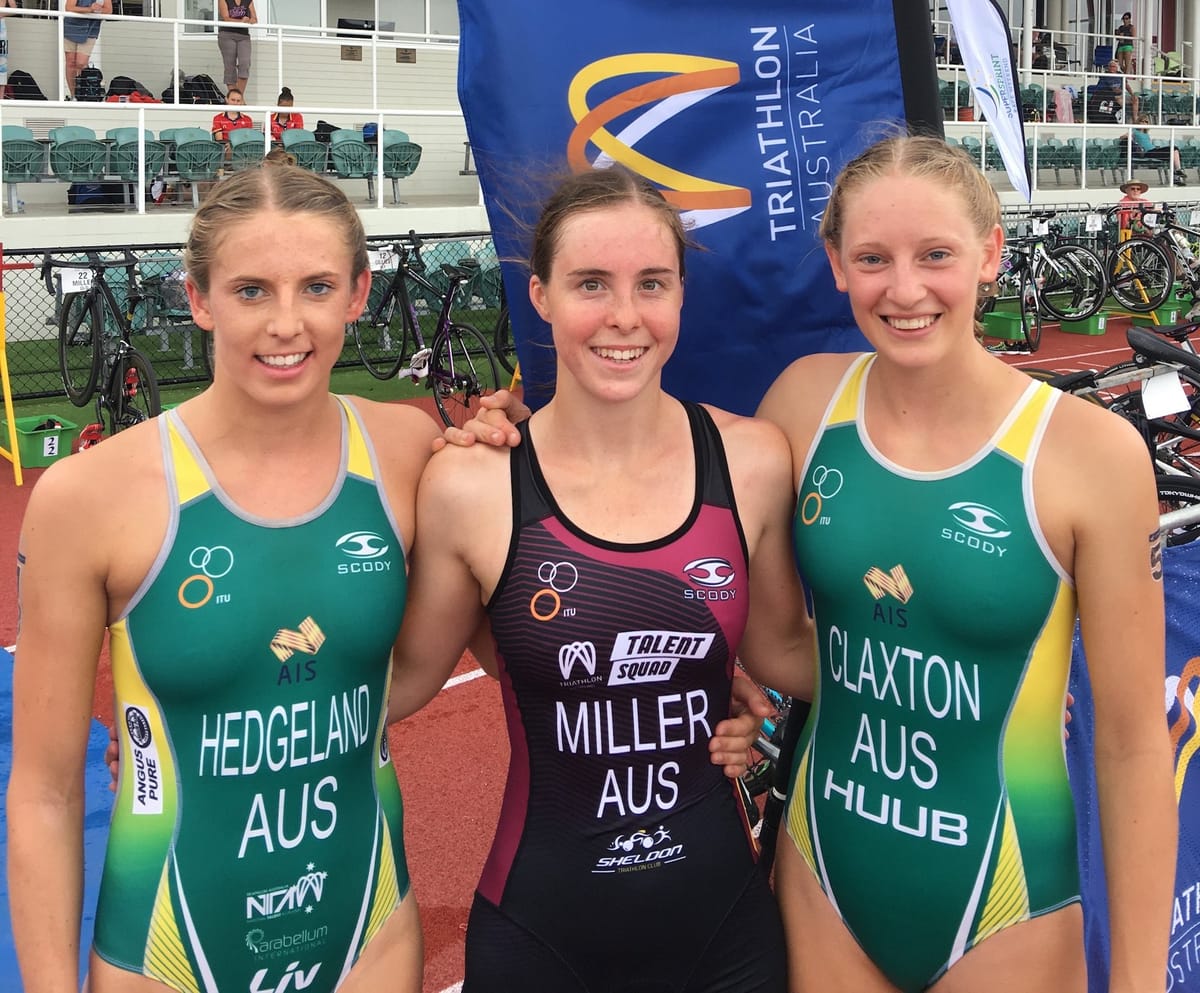 Last weekend, 250 triathletes from around Australia converged on the beautiful Gold Coast to compete in various disciplines and formats of swim, bike and run.
Australia's young triathletes battled it out over two days and six races to determine the winner of the Australian Junior Triathlon Series at the Sports Super Centre at Runaway Bay.
These 250 young athletes could well prove to be Australia's next pros and Triathlon Australia was eager to support the event. Gold Coast-based coach Dan Atkins who said "I love seeing the 12-year-olds get out and run around and see how much promise they have; how committed they are to our sport. Now is the time to capture them."
The special event last weekend coincided with Triathlon Australia's exciting restructuring push to maximise athlete and coaching talent within Australian triathlon. This restructuring will support efforts of coaches like Dan Atkins in encouraging children to commit to triathlon as their chief sport. "We lose so many kids to other sports and it's good to see Triathlon investing in these kids. It's not just an event they do on the side any more it's a sport. They are actually taking this on as their future," said Dan.
Below are recaps from the Junior Male and Female races.
Junior Male Podium
Liam McCoach of WA claimed the Junior Male Podium after a gruelling race race where he and arch-rival Lorcan Redmond from NSW ran neck and neck throughout the 2.4 km run course."There was a group of us who had also tried to get away super early out of the swim but Lorcan was only about 10 seconds behind us which is close. He caught up early on the bike and then sat up with some nice turns so I just left it for the run. I feel as though I can wind it up hard and then go harder and I tried to stay strong the whole run and build on the backend again," said McCoach.
Lorcan came in a close second, and Queenslander Nicholas Free finished in third place. With the entire weekend comprised of six different races, defining the winner according to points. McCoach finished the weekend with 227.50 points, Redmond with 214.50 and Free 165.50.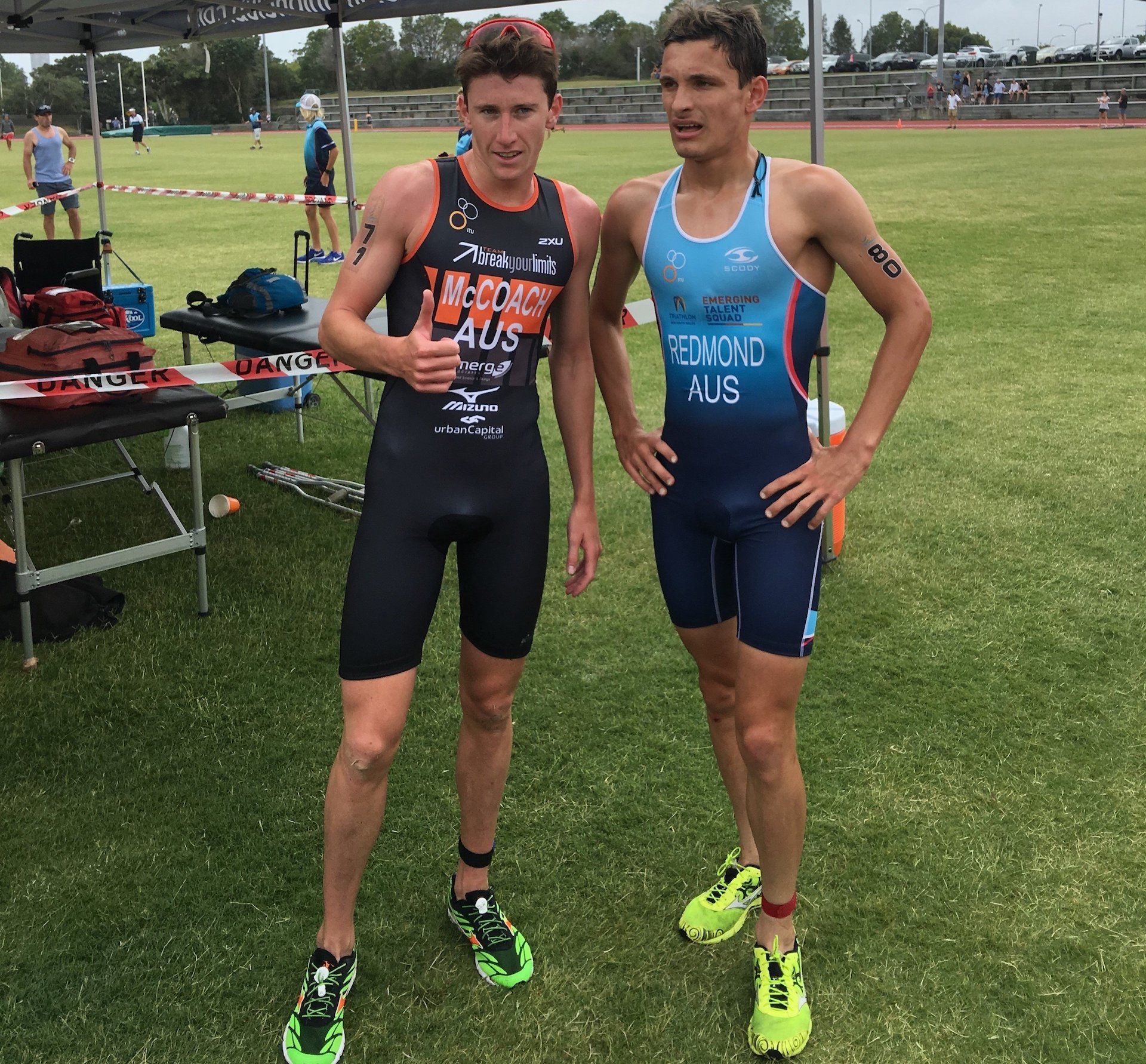 Junior Female Podium
Joanne Miller, ITU World Junior Duathlon champion, started the swim well but dropped back in the pack as the race progressed. As the girls transitioned into the bike, Miller and Kira Hedgeland worked hard together. Suddenly though, Miller broke away as she came into the transition. From T2 onwards, Miller maintained an impressive lead until the finish line.
"What a great competition out there," said Miller. "It was good it wasn't just one person that dominated, all the girls have different strengths and it was a really good weekend. It was an exciting final race even though the swim let me down a bit, but we went hard on the bike with Kira and then made a break and it came down to the run in the end.
When discussing her impressive break away in the bike, she said "you just go for it you, no time for thinking, you just keep pedalling and between bike and run I just had to get out of there."
With strong competition, Miller wasn't convinced of her lead until she made it to the finish line. "Kira is an excellent runner so I knew she would have been out of there pretty quickly herself and at the moment my run is not my strong leg coming off a bike and a swim, and I had to make the most of coming out ahead of Jess too."
At the end of the weekend and its numerous races, Miller was awarded the title of Super Sprint Champion with 240 points, ahead of Jessica Claxton with 210.50, and Kira Hedgeland with 198.50.
McCoach and Miller are now in impressive company. Famous pros Josh Amberger, Jake Birtwhistle and Olympians Emma Jackson and Ashleigh Gentle have all won this weekend and progressed onto impressive ranking on the international triathlon circuit. All eyes will be on these top six junior athletes in 2017 to see how they progress in triathlon next year.
2016 SUPER SPRINT RACE WEEKEND RESULTS
Junior Male Podium
Liam McCoach (WA)
Lorcan Redmond (NSW)
Nicholas Free (QLD)
Junior Female Podium
Joanne Miller (QLD)
Jessica Claxton (WA)
Kira Hedgeland (WA)