News & Racing
Terenzo Bozzone and Daniela Ryf official winners of Challenge Dubai 2015
27 February, 2015 (Dubai, UAE) New Zealand's Terenzo Bozzone put the rest of the world on notice today with a resounding win over a class field at Challenge Dubai from Tim Reed (AUS) and Michael Raelert (DEU). "I'm just so thankful that I could be part of it and would like to thank eve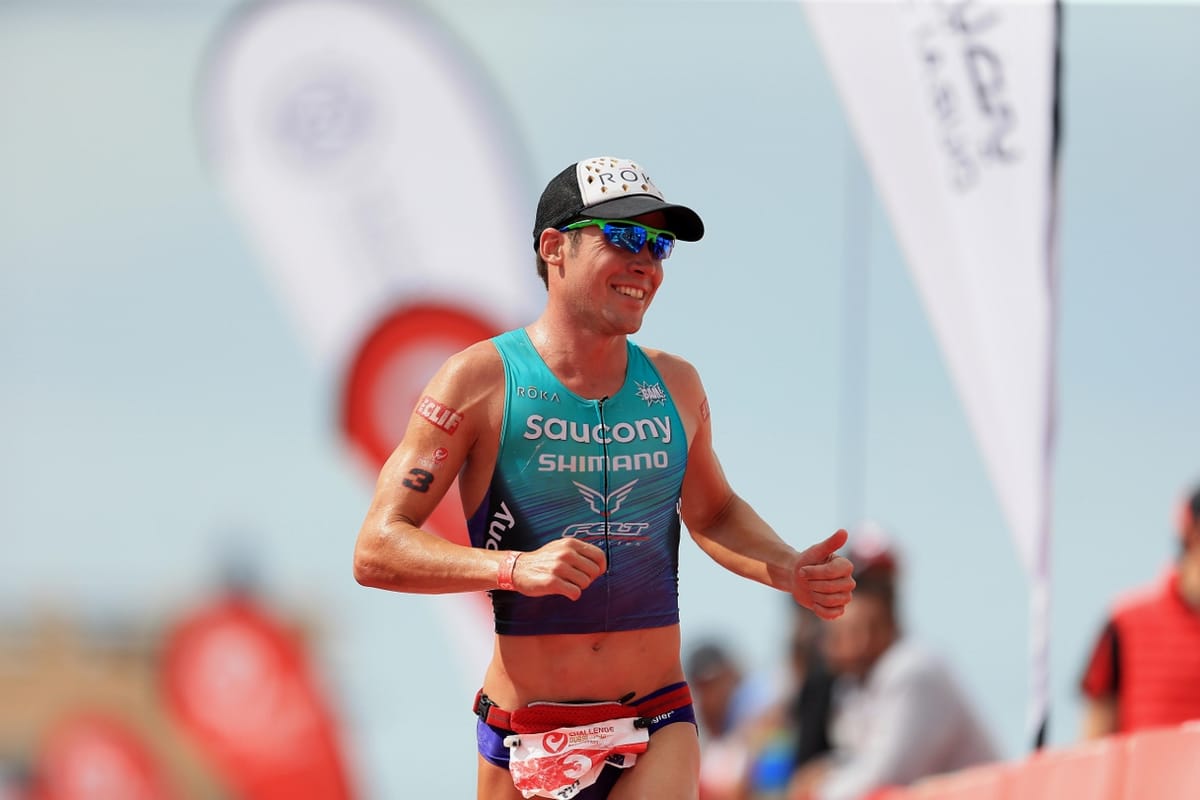 27 February, 2015 (Dubai, UAE) New Zealand's Terenzo Bozzone put the rest of the world on notice today with a resounding win over a class field at Challenge Dubai from Tim Reed (AUS) and Michael Raelert (DEU).
"I'm just so thankful that I could be part of it and would like to thank everyone.
"This is awesome," said Bozzone.
Daniela Ryf (SUI) made her first visit to Dubai a memorable one with a powerful display on the bike to set up a win from Heather Wurtele (CAN) and Helle Frederiksen (DEN).
"I had a great swim and fantastic run and I'm really happy," said Ryf.
The wins for Bozzone and Ryf allow them a shot at winning the Triple Crown Series (Challenge Oman, Challenge Bahrain) and the chance of becoming triathlon's first million dollar recipients.
American Andy Potts led the men out of the swim but Javier Gomez, Pete Jacobs, Manuel Kung (SUI), Raelert and Rasmus Petraeus were all out within six seconds of each other.
In his first race in 18 months Martin Jensen was making up for lost time and dominating at the front of the bike, reveling in the blustery 32kph windy conditions.
He continued to led the way at the 20km mark with Raelert, Matthias Knossalla (DEU), Ben Collins (USA), Potts and Gozmez all within 30sec.
The conditions were taking a toll on the field and the biggest casualty was Javier Gomez withdrawing not feeling well. At the front of the field approaching 60km Jensen looked strong but it was Bozzone who was flying through the dessert and into the lead.
Kung and Raelert were a further 90sec down, then Potts and Collins another 30sec behind them.
Bozzone was first to arrive back to the final changeover but Kung was just 30sec behind then Jensen and Raelert nearly two minutes off the pace.
The former world champion brought his A game to Dubai and although Raelert was closing in on Bozzone in the final stages he would not be denied today.
Raelert was disappointed by acknowledged that Bozzone was the better athlete today.
In what is the best result of his career Kung held on for the final podium spot.
"The is my first proper race since 70.3 Worlds champs and I wasn't sure where my body would be, I just responded the whole day and whenever I asked it to give me a little more it gave me a bit more.
"When you look at the quality of the field the quality of the event it's great that HH Sheikh Nasser and his family have put together the Triple Crown and Challenge are getting behind these events.
In the women's race American Lauren Brandon was the surprise early leader in the women's race after making the best of the tough and choppy swim conditions taking a direct course and earning herself a 1min 17sec lead from Jodie Swallow (GBR), Alicia Kaye (USA), Ryf, Meredith Kessler (USA), Frederiksen, Annabel Luxford (AUS) trailing.
Brandon rode strongly through the early stages of the bike extending her lead out to 2mins Kaye, Swallow, Ryf and Kessler, a further 25sec back was Frederiksen and Luxford. Heather Wurtele was moving herself into contention with a stomping bike.
At the 72km mark Ryf decided it was go time powering into the lead, putting 90sec into Swallow and Wurtele a further 20sec back. Frederiksen, Kaye and Luxford were losing time to the front group.
"I actually had some problems with my gears, I was stuck in fifth gear. If there was a bump I could switch so that was a bit of a problem," said Rfy.
As Ryf exited transition she had built nearly a 3min lead to Swallow, Wurtele was next onto the run a further 10sec down. Frederiksen would need to produce a personal best run to try and snare a place on the podium.
Ryf's pre race talk of not being in top shape was soon put to rest as she strode out on the run recording the fastest run split and a win and check for USD$65,000.
Wurtele ran herself into second place today with Frederiksen overtaking Swallow to round out the podium.
"It was definitely a challenge out there, the swim was hard today, it was rough and choppy the viewing was not easy to see where to go.
"The race was great and everything Challenge has organized has been fantastic," said Rfy.
Please note the official results differ from those posted on line. A penalty was imposed on five athletes for unintentionally not following the correct course.
The inaugural Challenge Dubai attracted nearly 850 athletes from 45 countries, hailing the event an enormous success and secured it's future on the calendar in the Middle East.
Results
Men
1. Terenzo Bozzone (NZL) 3:45:45
2. Tim Reed (AUS) 3:46:35
3. Michael Raelert (DUE) 3:46:49
4. Bart Aernouts (BEL) 3:47:13
5. Martin Jensen (DEN) 3:47:19
Women
1. Daniela Ryf (SUI) 4:05:01
2. Heather Wurtele (CAN) 4:09:21
3. Helle Frederiksen (DEN) 4:11:43
4. Jodie Swallow (GBR) 4:13:35
5. Annabel Luxford (AUS) 4:15:55