News & Racing
The Ultimate Triathlon Cycling Camp – Noosa 2013
Join Henk Vogels, Patrick Jonker and Ben Johnson as they ride with you through sunny Noosa and it's beautiful surrounds. The VOGELS.TS Noosa training camp for cyclists and triathletes includes organised and supervised rides captained by Henk Vogels, Patrick Jonker and Ben Johnson, resort/share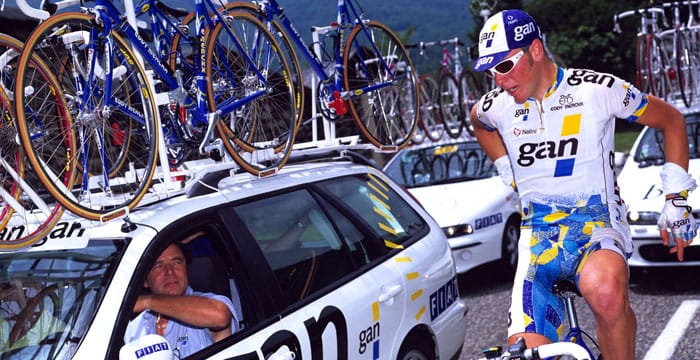 Join Henk Vogels, Patrick Jonker and Ben Johnson as they ride with you through sunny Noosa and it's beautiful surrounds.
The VOGELS.TS Noosa training camp for cyclists and triathletes includes organised and supervised rides captained by Henk Vogels, Patrick Jonker and Ben Johnson, resort/share apartment accommodation, individual Coaching appo intment for all participants, a six week follow up training guide, run clinics, swim sessions, evening seminars with professional cycling and triathlon coaches and guest appearances, bike fit experts,bike workshop with pro mechanics, massage, stretch classes and much more.
One of the focuses for triathletes will be time trialling. Henk Vogels was one of the best in the game at time trialling and he will share his knowledge with you.
With resort style accommodation, an exciting guest appearance list, a wealth of knowledge on training and racing with power and heart rate and a location that is arguably one of the most beautiful in Australia,   this is a must for your 2013 Training Calendar.
HENK VOGELS
Former Professional Cyclist and Olympian
Henk Vogels turned pro at the age of fiteen and throughout his professional cycling career rode for some of the best teams in the world including Rabobank, Gan, Credit Agricole and Lotto Davitamon.
Henk represented Australia at two Olympic Games and won a Gold medal for Australia in the 1994 Commonwealth Games Team Time Trial.   He has competed in two Tour de France races, two Giro d'Italia races and two Vuelta's.   He has finished in the top ten of Paris-Roubaix twice.
Henk now joins forces with Sydney's Premier Training House – Turbo Studio, conducting Cycling Tours and Training Camps within Australia and further afield to Europe and Asia.
Henk brings the spirit of the professional Peloton to your cycling experience with VOGELS.TS.
Guest Appearance by PATRICK JONKER
Former Professional Cyclist and Olympian
Former Professional Cyclist and Australian Olympian Patrick Jonker the VOGELS.TS Team for the Noosa Training Camp. Patrick was a professional rider from 1993 – 2004 representing Australia twice at the Olympics.   Throughout his cycling career Patrick rode for ONCE, Rabobank, US Postal and BigMat-Auber.
Patrick will be Captaining Rides and speaking at our evening seminars.
HENK VOGELS     COMMONWEALTH TEAM TIME TRIAL GOLD MEDALLIST
Henk Vogels was part of the Australian Team at the 1994 Commonwealth Games who hold the unofficial record of 1:53:10 for the 100km Team Time Trial taking out the Gold Medal.
The discipline and patience required to Time Trial efficiently and the know how to correctly implement the strategy holds the key to a better Time Trial result.     Mental preparation is also critical.   Henk presents a talk on bringing all the necessary elements together to improve your Time Trial performance including both preparation in training and on race day.
Noosa Training Camp 2013 holds a wealth of knowledge just waiting to be tapped into by you this August.     Former and current professional athletes and professional Coaches are at hand to equip you with effective training and racing knowledge that will improve your understanding of how to increase your power on the bike and run.     Additionally we will address elements of your swim with sessions tailored to improve your technique and stroke.
Noosa 13 caters equally to Cyclists and Triathletes and whilst run, bike and swim sessions are run in group format, the individual coaching appointments are your moment to tell us exactly what you want to achieve in your upcoming season.     Thirty minutes of undivided attention with one of our professional Coaches or former Professional Athletes to discuss your cycling or triathlon objectives.