News & Racing
Tim Reed and Meredith Kessler win IRONMAN 70.3 Auckland Asia Pacific Championship
Tim Reed is regarded as one of the best runners in the world of IRONMAN, but the likeable Aussie credits his improved form on the bike as crucial in contributing to his stunning victory at a sun bathed IRONMAN 70.3 Auckland today. While it proved a breakthrough for the Australian, there was no doubt
Tim Reed is regarded as one of the best runners in the world of IRONMAN, but the likeable Aussie credits his improved form on the bike as crucial in contributing to his stunning victory at a sun bathed IRONMAN 70.3 Auckland today.
While it proved a breakthrough for the Australian, there was no doubting the dominance of the popular American Meredith Kessler who claimed the women's honours.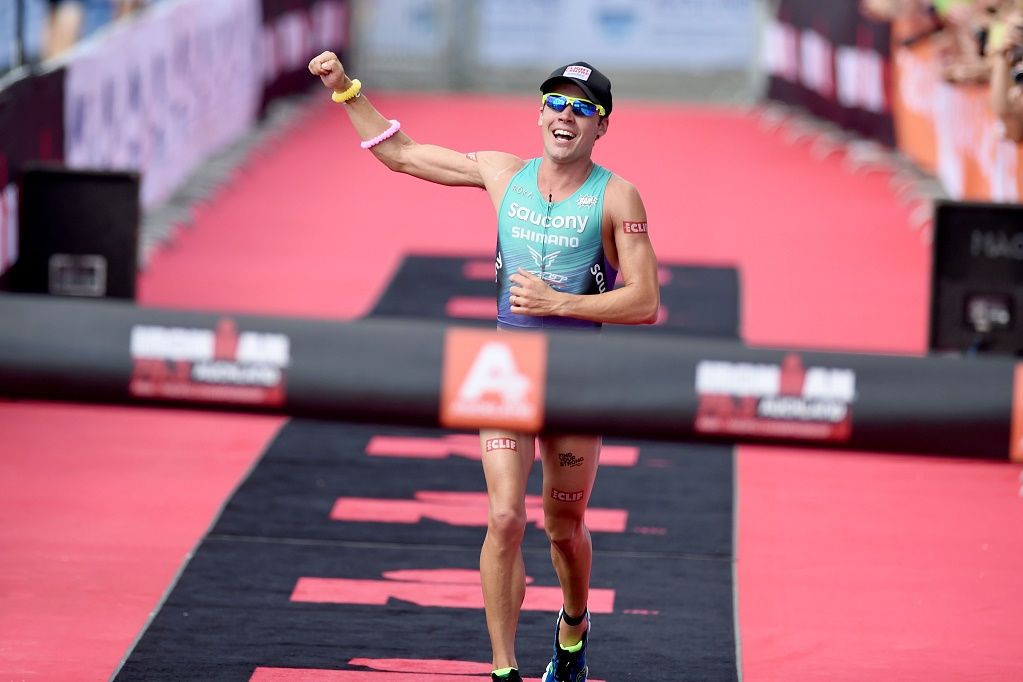 Reed, who finished eighth and fifth in his two previous appearances in the race which also doubles as the Asian-Pacific Championship, took the lead for the first time in the race shortly after 5km in the run and did not relinquish the advantage to complete the course in 3:49:53 "30 seconds clear of his countryman Leon Griffin.
In the battle for third, indefatigable 42-year-old Kiwi icon Cameron Brown "a 10-time IRONMAN New Zealand champion "maintained his recent resurgence in form to beat five-time world champion and fellow 'fortysomething' Craig Alexander to deny Australia a clean sweep of the podium.
Reed, who enjoyed an outstanding 2014 and placed seventh at the IRONMAN 70.3 World Championship, was delighted to make it third-time lucky in Auckland and secure the prestigious title.
"It means a lot to win here," says Reed. "I've been here for the past couple of years when I have had the fastest and second fastest runs. The trouble was in the past I haven't been able to make the front group on the bike.
"I've really worked hard on the bike over the past year and today I was able to hang on to the back of the group and save my legs for the run. I'm then lucky in my legs seem to be able to run at the same speed, even if they are tired."
The 29-year-old Aussie was more than a minute down on the Kiwi Dylan McNeice who led out of the water. Yet he quickly latched on to a sizeable lead pack of a dozen athletes on the bike and did not panic when New Zealand's Mark Bowstead opened up a 1:41 gap on the pack leading into second transition.
Reed, initially running with Alexander set off in hot pursuit of Bowstead and once he cruised to the front a little after 5km along the picturesque waterfront, he was never headed.
Brown was elated with his performance in his home city, which he believes is good preparation for an assault on a staggering 11th IRONMAN New Zealand title in March.
"It is fantastic, it was a good race and I am very happy with it," said Brown, who recorded a time of 3:51:18 to finish 1:19 clear of fourth-placed Alexander. "I had a good swim and I was in the pack for the bike. I lost some ground on of second transition but I just kept on going and kept ticking off the guys ahead of me. Now I'll get ready for IRONMAN New Zealand. This race bodes well for a great performance there."
An Ironman race rarely runs smoothly and that was certainly true for Kessler who overcome a bike chain issue and a mishap in second transition to record an emphatic victory by more than three minutes to take the women's title in 4:20:11.
Kessler hails from California but has found New Zealand to her liking after securing a hat-trick of IRONMAN New Zealand titles in the past three years and she was delighted to clinch another major success on these shores in challenging circumstances.
"No race is perfect "it is often controlled chaos," admits Kessler who led the field by more than a minute after the swim. "The bike was going wonderfully until 12km when I dropped my chain after hitting a bump and lost a few minutes. I had to try and keep calm while paddling frantically underneath. I lost the lead and had to concentrate on getting it back."
She managed to overhaul Kiwi Gina Crawford to stretch out to a lead a little over two minutes before facing another mishap when her shoes on her bike kept hitting the ground when pushing the bike through second transition forcing the classy American to pick up the bike to avoid losing time.
Kessler maintained her composure to run out an overall victor by 3:21.
"At the age of 36 I am at the point end of my career and to gather as many of these titles as possible is really rewarding. Kiwi soil is good for me and I'm going to roll with it and hope it continues in Taupo (when Kessler bids for a fourth straight IRONMAN New Zealand title)."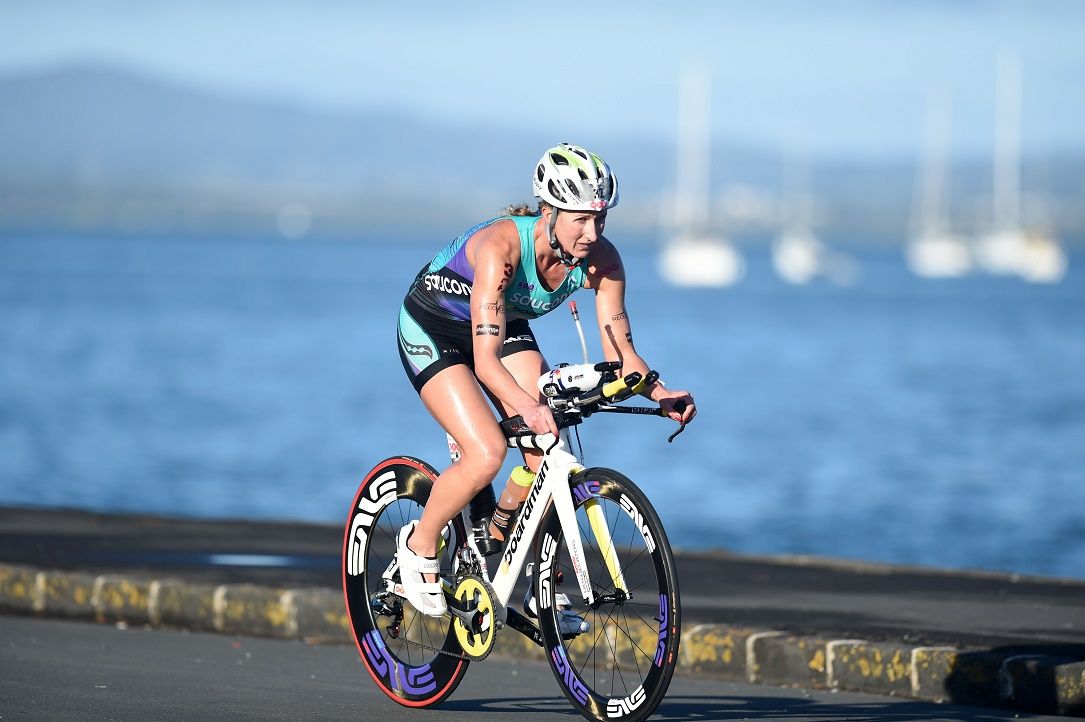 Crawford, 34, wound up second and herself encountered an unfortunate incident by the Harbour Bridge when her bike became trapped in a small ridge by the side of the road.
"I had to slow down and lost Meredith at that point I didn't see her again," adds the mum from Wanganui whose next big goal includes IRONMAN New Zealand.
"I was proud with how I performed I just didn't have that pace today to go faster than 1:26 (for the run)."
Rounding out the podium was young Aucklander Amelia Watkinson who impressed many with an eye-catching performance as she eyes her future in the sport.
Elite men: Tim Reed (Australia) 3:49.53, 1; Leon Griffin (Australia) 3:50.23, 2; Cameron Brown (New Zealand) 3:51.18, 3; Craig Alexander (Australia) 3:52.37, 4; Dylan McNeice (New Zealand) 3:53.58, 5; Callum Millward (New Zealand) 3:54.30, 6; Mark Bowstead (New Zealand) 3:55.48, 7; Clark Ellice (New Zealand) 3:56.13, 8; James Seear (Australia) 3:56.37, 9; Paul Ambrose (Australia) 4:00.28, 10.
Elite women: Meredith Kessler (USA) 4:20.11, 1; Gina Crawford (New Zealand) 4:23.32, 2; Amelia Watkinson (New Zealand) 4:26.17, 3; Anna Russell (New Zealand) 4:33.27, 4; Julia Grant (New Zealand) 4:40.48, 5; Melanie Burke (New Zealand) 4:42.11, 6; Kym Coogan (Australia) 4:44.05, 7; Kristy Hallett (Australia) 4:53.24, 8.
CAPTION: Winners Tim Reed and Meredith Kessler. The images are free for editorial use. Credit Delly Carr.
Details: www.ironman.com