News & Racing
Tim Van Berkel and Caroline Steffen win 2015 IRONMAN 70.3 Sunshine Coast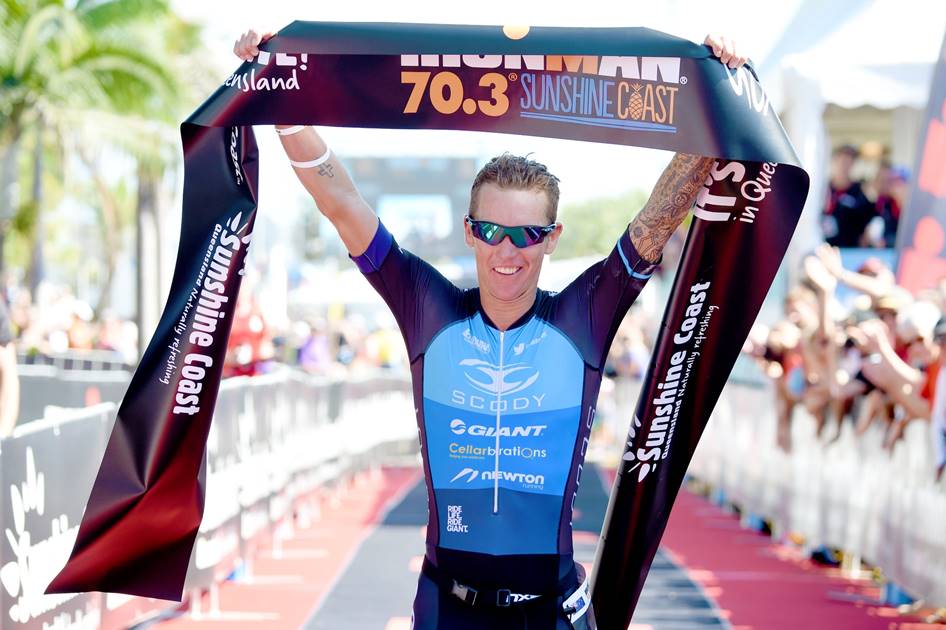 Australia's Tim Van Berkel claimed his first IRONMAN 70.3 Sunshine Coast triathlon title today in Mooloolaba, while Switzerland's Caroline Steffen made it back-to-back wins.
The victories were the perfect hit out for both who are in the final stages of their preparation for the IRONMAN World Championship in Hawaii next month.
Van Berkel relied on a strong run leg to take the win from fellow Aussie Luke McKenzie in second and New Zealand's Terenzo Bozzone in third.
"I was happy with that race, with the IRONMAN 70.3 World Championship here next year, I hope I race like I did today. It will be a lot tougher, but this is a great course, the spectators are awesome, it will be an amazing world championship next year," Berkel said.
For Steffen the win was her fourth IRONMAN 70.3 title of the year, and shows she's in sparkling form ahead of the IRONMAN World Championship. Australia's Annabel Luxford took second place with Czech Radka Vodickova in third.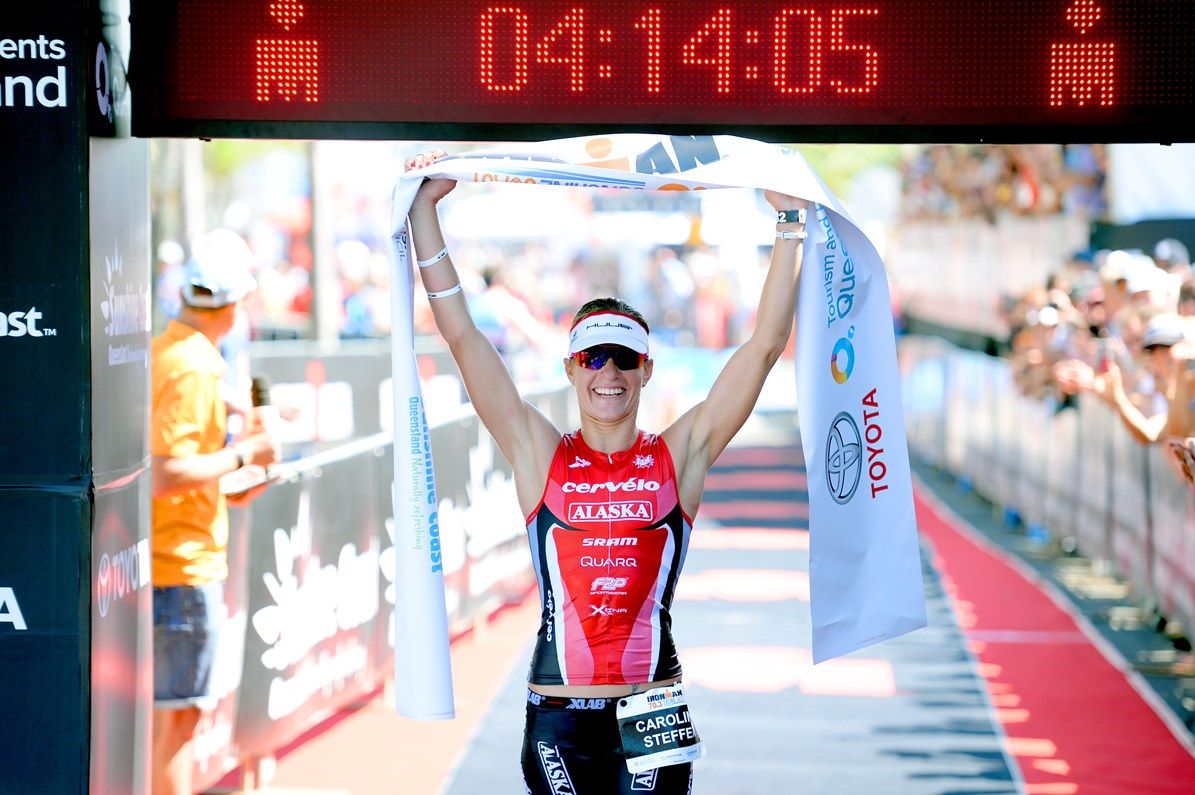 "It was an amazing day, and it's a really fast time. I really enjoyed it out there today. The spectators were awesome out there today," Steffen said.
"I said before the race that this event means so much to me, I'm excited to have a race in Mooloolaba, my home base for six years now."
Perfect race conditions greeted the athletes with uber swimmer Josh Amberger using all his open water swimming skills to exit the water with a 26 second lead over fellow Aussie Todd Skipworth. They were followed by a chase group including Luke McKenzie, Luke Bell, Clayton Fettell, Bozzone and Casey Munro.
The pre-race script followed to a tee on the 90km bike with Amberger turning his small swim advantage into a lead of 1:48 by the 30km mark.
With Amberger potentially stealing the race away, the chasers comprising McKenzie, Bozzone, Munro, Fettell and Berkel put the hammer down whittle down Amberger's advantage to less than a minute by the 70km mark. By the start of the run his buffer had all but evaporated and within 5kms of the run McKenzie, Bozzone, Van Berkel, and Fettell had all bridged the gap to Amberger.
From that point Van Berkel went from strength to strength pulling away to win by over two minutes.
"I was seventh last year in Kona and the goal is to finish higher this year. I feel mentally tougher this year than last year. I'm ready to have another crack, and to get a win here today this late in the year gives me great confidence going into next month," Berkel said.
In the women's race Czech Radka Vodickova finished the swim with a small buffer of 28 seconds to Luxford, with Steffen a further six seconds back.
Luxford and Steffen bridged the gap to Vodickova early on the bike, from there the trio continued to pull away from the rest of the field.
By the 70km mark Steffen and Luxford had opened a 1m36s gap on Vodickova.
In a carbon copy of June's IRONMAN 70.3 Cairns, Steffen proved too strong on the run to take her fourth IRONMAN 70.3 title of the year.
"I'm off to Kona for the sixth time in a row, I leave next Tuesday and continue my preparation over there," Steffen said.
Next year Mooloolaba will welcome more than 3400 of the world best triathletes as they descend on the Sunshine Coast for the IRONMAN 70.3 World Championship.
Elite men:
1. Tim Berkel AUS 3:44.27
2. Luke McKenzie AUS 3:46.44
3. Terenzo Bozzone NZL 3:47.12
4. Casey Munro AUS 3:51.56
5. Todd Skipworth AUS 3:53.03
Elite women:
1. Caroline Steffen SUI 4:09.25
2. Annabel Luxford AUS 4:12.01
3. Radka Vodickova CZE 4:15.09
4. Sarah Crowley AUS 4:16.50
5. Kirralee Seidel AUS 4:17.50