Todd Crandell: From drugs and alcohol addiction to an Ironman addiction
Former drug addict and alcoholic Todd Crandell has swapped an unhealthy addiction for a healthy one. He will be adding to his IRONMAN total of 27 races at Sunday's IRONMAN Asia-Pacific Championship in Melbourne. At just three-years-old Crandell's mother, who was struggling with drug addi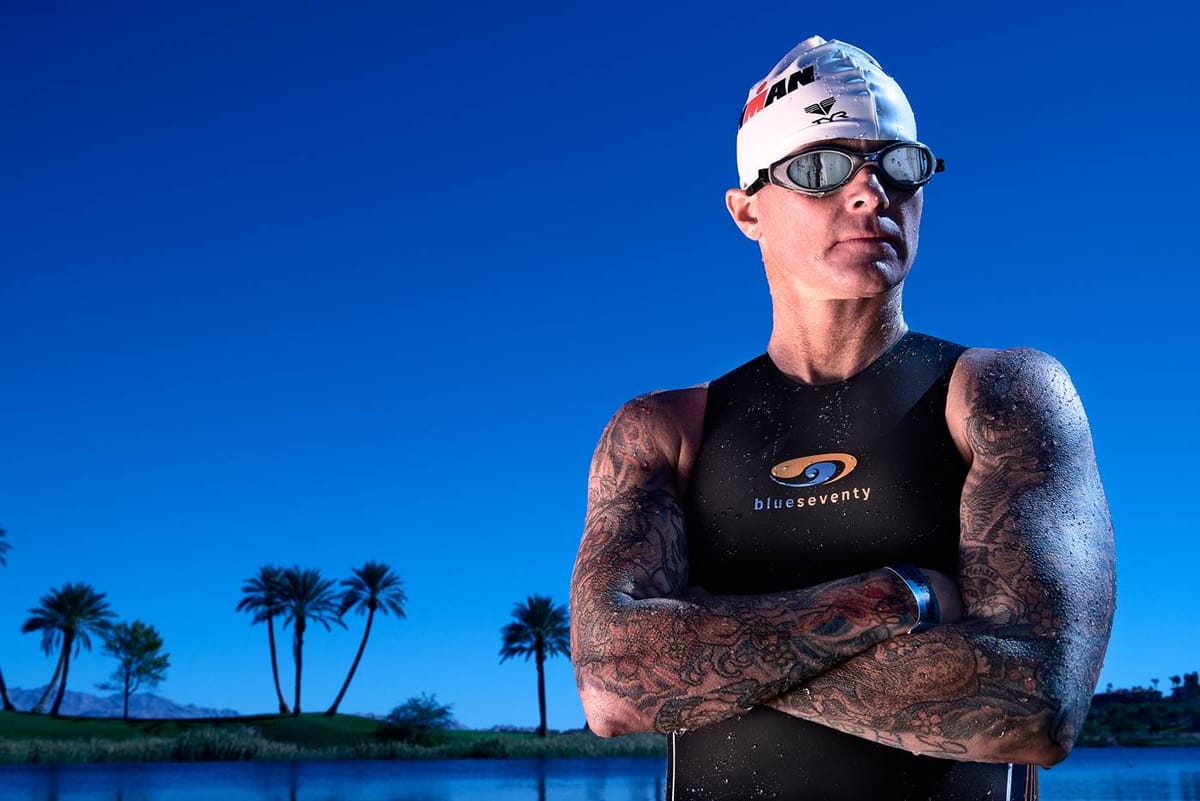 Former drug addict and alcoholic Todd Crandell has swapped an unhealthy addiction for a healthy one. He will be adding to his IRONMAN total of 27 races at Sunday's IRONMAN Asia-Pacific Championship in Melbourne.
At just three-years-old Crandell's mother, who was struggling with drug addiction, committed suicide. This single event would cause a ripple effect in Crandell's life, leading to a decade-long battle with substance abuse.
Crandell filled the gaping wound left by his mother's death with alcohol and drugs. He started drinking at just 13, three years later he had moved on to cocaine.
The moment I tried cocaine I thought instantly, that's it, that's what I've been looking for, he says.
His cocaine use was prolific by the time he was at high school where he had become a promising ice hockey player. He was caught using on the bus on the way to a game and subsequently kicked off the team.
Crandall's life plummeted further with the next 10 years on a downward spiral fuelled by alcohol, cocaine, crack, and heroin, ultimately ending in jail.
He found himself at the same point his mother had years before, contemplating suicide, he thought it was his destiny to end his life too.
Then one day 15 April 1993 – after this third drunk driving arrest he found himself drinking a beer at midday, he looked down at the beer and said that's it, this has to stop.
I do not recall being arrested but evidently I stumbled into an oil change facility to call someone as I had a flat tyre and was so drunk I urinated over the manager's desk. Ironically years later I would help an employee who was there that day regain his life and beat alcoholism.
In 1993 Crandall got sober, enrolled in college and in the process of getting his life back discovered triathlon.
He finished his first IRONMAN in 1999 and has never stopped racing. To date he has completed 27 IRONMAN events, 37 IRONMAN 70.3 races and two Ultramans. In that time he also founded not-for-profit organisation Racing for Recovery.
I first saw the IRONMAN World Championship back during my drugs years. I told myself that this was the ultimate challenge in sport and I want to do that someday.
I got there and now it's the positive addiction in my life and fuels me to help others.
Crandell is one of the than 2500 participants from 45 countries coming to Melbourne for the IRONMAN Asia-Pacific Championship on Sunday 22 March, comprising a 3.8km swim in Franston,180km two-lap bike on the Eastlink back to Frankston and 42.2km marathon run to the finish at St Kilda.