Triathlon's best coaching duo Dr Daniel Plews and Prof Paul Laursen are driven by one thing
Plews and Prof are a fierce triathlon coaching duo powered by just one thing. Trizone caught up with them to chat science, data and what makes them top coaches. Plews and Prof offer the Rolls Royce in online triathlon coaching service Dr Daniel Plews (the Plews) and Professor Paul Laursen (the Prof)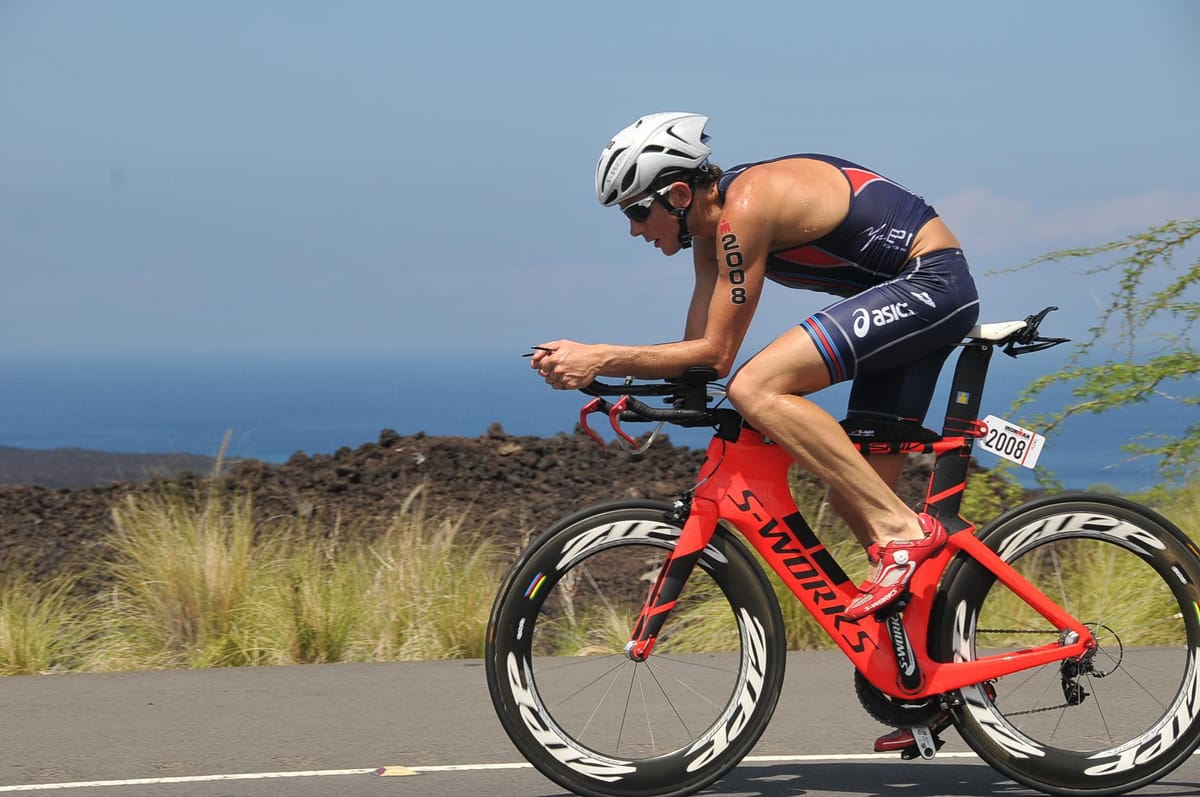 Plews and Prof are a fierce triathlon coaching duo powered by just one thing. Trizone caught up with them to chat science, data and what makes them top coaches.
Plews and Prof offer the Rolls Royce in online triathlon coaching service
Dr Daniel Plews (the Plews) and Professor Paul Laursen (the Prof) coach some of the world's best triathletes, from Tim van Berkel and Caroline Steffen, to Eneko Llanos and Todd Skipworth, but it's their qualifications as sport scientists that give them a skillset that few other coaches can claim. "We see ourselves as more than triathlon coaches," says the Plews, one of the leading age group triathletes in the world, placing 44th overall in the 2015 Kona Ironman.
We try to take a holistic approach in serving our athletes. We don't just optimise speed and power, we look closely at athlete health because we know of its importance. In doing so, our aim is to offer the Rolls Royce package of triathlon coaching in today's market.
Passion for data enhances coaching
While the duo's athlete list is impressive, it's their science background that's most notable. Over the last two Olympic cycles, the pair led Physiology servicing for High Performance Sport New Zealand, with joint research roles at AUT University. Dr Dan, as the Rowing New Zealand athletes affectionately called him, has a passion for measuring every element of training. "You have to know the how, what and why you measure things. Our motto is 'understand what matters, then measure what matters'." Plews told Trizone. "We're well aware that there are great coaches out there who don't monitor their athletes with technology, and do very well. We respect those guys and have much to learn from them. The difference is that they see their athletes face-to-face every single day. But most coaches today don't have that luxury, and that's where a sound understanding of data and its interpretation comes in."
One of the metrics Plews loves to measure is heart-rate variability (HRV). "Basically HRV looks at differences in the gap between each heartbeat, and give us a sign of nervous system stress. From this, you can see how well someone is adapting to a certain training load," Plews told stuff.co.nz. "Everything I do is around monitoring the training, monitoring the athletes – are they training right, are they training consistently, are they training too much, are they training too little"? If you're interested in this area, you can listen to the guys here as they recently featured on the EliteHRV podcast.
Then we have Paul Laursen, or The Prof as his team refers to him. He has an equally impressive background, including a long list of research outputs in Australia and New Zealand, where he wrote the definitive paper on long distance triathlon for the ITU: Long distance triathlon: demands, preparation and performance. A regular Kona age group qualifier himself, Laursen is always keen to work with motivated athletes. "We mostly work with people who buy into what we're doing; the science and the data, curious athletes who want to learn what matters and how to be healthy".
The Plews & Prof's work behind the scenes – coming soon
The Plews and Prof are passionate about helping triathletes of all levels, not just pros. "We're interested in people who want to be everything; a great CEO, a great Mum and someone who kicks a** in triathlon. Most of these athletes are desperate for that Kona slot," said Plews.
Well, if anyone can get someone to Kona, it's these guys, who measure every metric involved in your training, then devise a plan to make you better. But as most coaches know, this process takes valuable time and includes devising a plan appropriate to the athlete's fitness level in swim, bike and run, and then adjusting the plan based on session performance and life's challenges. Fortunately, solutions through technology are at our doorstep, with these two working with a number of developers to us bring everyone solutions. "We're really excited about what we're building. We can't say much more at this stage, but what we can say is that we're building something that's going to be helpful to athletes and coaches alike. If you're keen to learn more and to be first to get your hands on something that is going to help you be at your best, both from a performance, health and longevity standpoint.
With an already impressive roster of pros and keen age groupers for 2017, we can't wait to see how The Plews and Prof' athletes do this year and what they have in store for us.