News & Racing
Uplace-BMC Pro Triathlon Team Member Dirk Bockel wins Ironman Melbourne
Dirk Bockel of the Uplace-BMC Pro Triathlon Team has won the 2014 Ironman Melbourne. The Luxembourg athlete led a world-class field in the Asia Pacific Ironman championship with a time of 08:01:02. Paul Matthews (Australia; 08:02:14) and David Dellow (Australia; 08:03:07) completed the pro men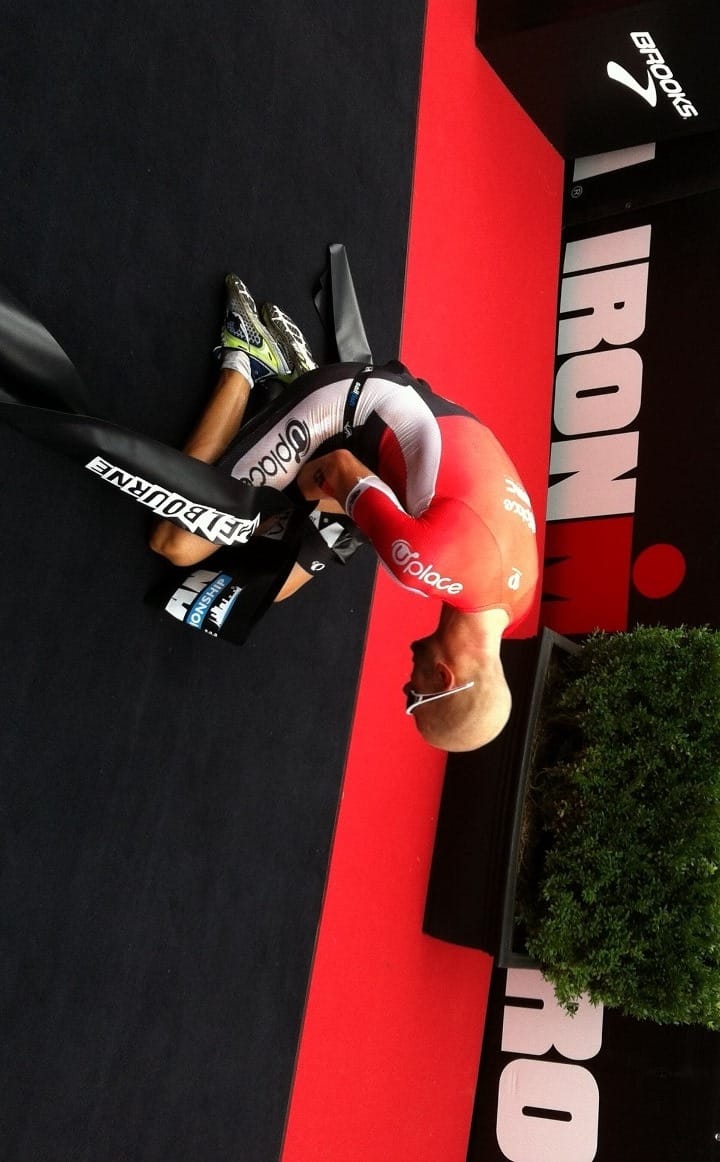 Dirk Bockel of the Uplace-BMC Pro Triathlon Team has won the 2014 Ironman Melbourne. The Luxembourg athlete led a world-class field in the Asia Pacific Ironman championship with a time of 08:01:02. Paul Matthews (Australia; 08:02:14) and David Dellow (Australia; 08:03:07) completed the pro men's podium. Dirk's Uplace-BMC teammate Axel Zeebroek (Belgium; 08:12:35) finished 7th after leading much of the race.
In his first race of the season, Dirk thus managed to bring home a big win. It was also the first Ironman title of the season for the Uplace-BMC Pro Triathlon Team.
The Uplace-BMC athletes made their mark on the race from the very beginning, wrapping up the swim in the lead group. Axel came out of the water in second position with Dirk following just seconds later in 8th. In the bike leg, both settled into a large lead group that included Wiltshire, Matthews, Halksworth, Dellow, Munro, Sanson and Atkinson. A strong Axel pushed the pace at the front of the pack for much of the bike leg. After 145k, Axel and Dellow made their break, building a lead of almost two minutes. With Dirk giving chasing solo, Dellow and Axel entered T2 together. After a quick transition, it was Axel who was out on the run course first with a 30-second lead. Dirk started the run in third. Axel kept his lead until the 15k mark, but then cramping set in and he got passed by Dellow, Dirk and Matthews. From that point, the race was Dirk's to win. He patiently bided his time until making his decisive move 35k into the marathon, finishing strong with more than a minute to spare.
An  elated,  exhausted  Dirk Bockel looked back on a big day in Melbourne: "This is really, really amazing. But what a hell of a day. I struggled on the bike. The first two laps were fine, but in the third loop I felt terrible. I wasn't sure I could hang on. When Axel made his move, I tried to follow even though I wasn't sure I was doing the right thing. What a run though. I had to be patient, but in the end it all worked out. This victory means a lot. There was so much pressure. To get the Kona points after not finishing in Hawaii last year, to win a big race again, to overcome the hip issues that plagued me this winter… But it all came together in the last weeks I spent here preparing with Axel. I am sad for Axel because he really deserved a podium finish today. I also want to send a huge thank you to the team. The support we get within the Uplace-BMC Pro Triathlon Team is second to none. This is what happens when, as an athlete, you get this kind of backing and you can just focus on your sport. So thank you to Uplace chairman Bart Verhaeghe for making this possible."
Axel Zeebroek crossed the finish line completely shattered. "I am done. I left it all out there today. My swim was great and on the bike I pushed the whole time. Towards the end, only Dellow was able to stay with me. At the start of the run, I still felt strong. But then the cramps hit. The stretch between 15 and 30k was so tough as it felt like everyone was passing me. In the final kilometers, I just tried to push as hard I could. I am disappointed. For a long while I thought this might be my day. Still, I am really happy for my friend Dirk. I watched him struggle to get in shape this winter and in the end, he came through in a big way. It was a good day for the team. Dirk and I both showed the triathlon world the team colors today.
Caroline Steffen (Austria; 08:57:57) took the women's title. Mary Beth Ellis (US; 09:02:15) and Kim Schwabenbauer (US; 09:10:06) finished second and third respectively.